School of Public Policy Senior Fellows
As our program focuses on preparing cross-sector leaders in policy and politics, the Senior Fellows at the School of Public Policy (SPP) come from a variety of backgrounds—corporate, academia, and government. Each has had a unique involvement in the policy world from policymakers and researchers to public influencers. Senior Fellows typically serve two-year terms that are renewable. Throughout their time at SPP, they engage with students and serve as lecturers, mentors, advisors, and researchers.
Current Senior Fellows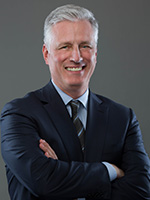 Robert C. O'Brien is a former US ambassador and national security advisor. He is the chairman of American Global Strategies LLC, a Washington, DC-based strategic advisor firm, and is partner emeritus at Larson LLP, a Los Angeles litigation boutique law firm he co-founded in 2016. O'Brien was the US alternate representative to the 60th session of the U.N. General Assembly and a member of the Cultural Property Advisory Committee. He was the founding co-chairman of the State Department's Public-Private Partnership for Justice Reform in Afghanistan, serving under secretaries of state Condoleezza Rice and Hillary Rodham Clinton. Earlier in his career, O'Brien was a senior legal officer at the UN Security Council in Geneva, Switzerland, and a major in the US Army Reserve JAG Corps. He is the recipient of the National Security Medal, the National Intelligence Distinguished Service Medal, the Department of Defense Medal for Distinguished Public Service, the National Defense Service Medal, the Legion d'honneur (chevalier), and the Kosovo Presidential Medal of Merits. The National Museum of the Surface Navy named O'Brien the recipient of the 2021 Freedom of the Seas Award. Following the signing of the Abraham Accords in 2020, a tree was planted by the State of Israel at the John F. Kennedy Memorial Forest in the Hills of Jerusalem in honor of O'Brien. In 2019 O'Brien received the Dr. Miriam and Sheldon Adelson Award for the Defense of America and Israel. The University of California, Berkeley School of Law presented O'Brien with the Stefan A. Riesenfeld Memorial Award for outstanding contributions to the field of international law in 2011. The Los Angeles Business Journal has named O'Brien one of the 500 most influential people in Los Angeles. O'Brien earned his bachelor of arts from the University of California, Los Angeles (cum laude) and his juris doctorate from the University of California, Berkeley School of Law.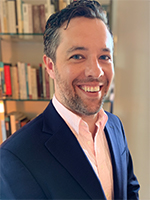 Tony Mills is a senior fellow at the American Enterprise Institute, where he studies the federal government's role in scientific research and innovation (R&D funding and policy) as well as how to integrate scientific expertise into our governing institutions. He also focuses on the relationship between expert knowledge and democratic governance. He researches and writes about a range of topics including science, technology, philosophy, religion, and the role of expertise in democracy. His writings have appeared in such publications as Slate, Politico, National Affairs, City Journal, First Things, Issues in Science & Technology, The New Atlantis, and various peer-reviewed journals. A scholar associate of the Society of Catholic Scientists, he is currently writing a book about scientific expertise in the age of populism. At the School of Public Policy, Mills has been an advisor to the school's "American Project" and edits the initiative's ongoing essay series at RealClearPolicy.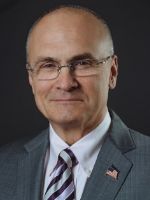 Andrew Puzder is the former chief executive of CKE Restaurants, where he helped turn Hardee's and Carl's Jr. into globally known fast food powerhouses. Starting as founder Carl Karcher's personal attorney in 1986, Puzder became CEO in 2000 and led the company out of serious financial difficulties. Under his leadership, CKE expanded to over 3,800 restaurants.
Puzder is a frequent lecturer on economics and politics for various groups and associations as well as at colleges and universities. In addition to serving as a senior fellow at the Pepperdine School of Public Policy, he is a director at The Job Creators Network and on the Advisory Board at Prager University. Puzder is a prolific author, contributor and thought leader on economic and legal issues in top tier media outlets such as The Washington Post, The Wall Street Journal, Fox News Opinion and CNBC, among others. In 2010, he co-authored the book titled Job Creation: How It Really Works and Why Government Doesn't Understand It. His second book, The Capitalist Comeback: The Trump Boom and the Left's Plot to Stop It, came out in April 2018.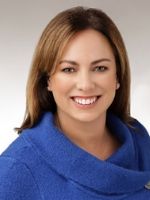 Hanna Skandera is the president and chief executive officer of the Daniels Fund - a major Denver-based foundation with a focus on K12 and higher education. Skandera is a nationally-recognized expert on education policy, serving in senior roles in government and policy research organizations. She was a two-term Secretary of Education for the State of New Mexico, and also worked in senior positions for the State of Florida and the State of California. Skandera was also editor-in-chief of The Line, founder of Pathway 2 Tomorrow, chief in residence with Chiefs for Change, superintendent in residence with the Broad Center, and a former distinguished teaching fellow at Harvard's Kennedy School of Government. Skandera has twice served as SPP's Visiting Professor for Education Policy & Impact. In addition to serving as secretary of education for the State of New Mexico under Susana Martinez, she served as undersecretary for Governor Arnold Schwarzenegger, deputy commissioner for Governor Jeb Bush and deputy chief of staff, and senior policy advisor for US Secretary of Education Margaret Spellings. Skandera was also a research fellow with the Hoover Institution at Stanford University and a Pahara-Aspen Institute fellow. Skandera graduated cum laude with a degree in business from Sonoma State University and graduated at the top of her class from the Pepperdine School of Public Policy.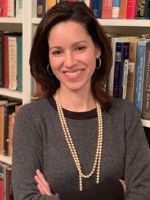 Elizabeth Spalding is vice chairman of the Victims of Communism Memorial Foundation's (VOC) Board of Trustees and is a core faculty member in VOC's National Seminar for Middle and High School Educators. She is the author of The First Cold Warrior: Harry Truman, Containment, and the Remaking of Liberal Internationalism and the co-author of A Brief History of the Cold War. She has contributed to several volumes on the presidency and US foreign policy, and her articles have been published in Orbis, The Wilson Quarterly, and The American Mind. Spalding also serves on the Board of Trustees of the Victims of Communism Memorial Foundation in Washington, DC, and is on the advisory council for the Pepperdine School of Public Policy American Project. Spalding also teaches in SPP's DC Policy Scholars program.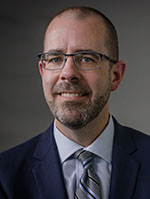 Knox Thames is a senior visiting expert at the US Institute of Peace with the Middle East and Religion and Inclusive Societies teams. He is a grantee of the Templeton Religion Trust, and he directs the Program on Global Faith and Inclusive Societies from Pepperdine's DC campus, which develops innovative approaches to foster an appreciation for diversity, pluralism, and the rights of others. During his 20-year government career, Thames served in various diplomatic roles, lastly during the Obama and Trump administrations as a special envoy for religious minorities in the Middle East and South/Central Asia at the State Department. Previously, he served on the US Commission on Security and Cooperation in Europe—also known as the Helsinki Commission—as well as with the US Commission for International Religious Freedom, AmeriCorps, and the US Army War College as an adjunct research professor. Thames received a juris doctorate with honors from American University's Washington College of Law, a master's in international affairs from the School of International Service at American University, and a bachelor's from Georgetown College. In addition, he studied at Jagiellonian University in Kraków, Poland. Thames is a recognized expert appearing before Congress, the United Nations, and European Parliament and has written widely, including for TIME, USA Today, Christianity Today, Foreign Policy, the Harvard Human Rights Journal, and the Yale Journal of International Affairs, among others. He is the lead author and initiator of International Religious Freedom Advocacy: A Guide to Organizations, Law, and NGOs. His forthcoming book, Ending Persecution: How We Can Solve the Pandemic of Religious Persecution, will be released in 2024 by the University of Notre Dame Press.

Past Senior Fellows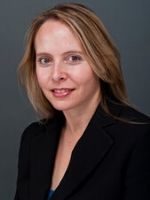 Angela Hawken Angela Hawken is professor of public policy at the New York University Marron Institute of Urban Management and director of the Litmus program, which promotes innovation in the public sector. She is the founder and director of BetaGov, a resource center for practitioner-led trials that provides tools to develop and conduct experimental tests of practices and policies in order to increase the pace of innovation in criminal-justice, education, social services, and health. She is also the founder and director of Segregation Solutions, which supports stakeholder-led innovation and research in reducing the use of solitary confinement. Hawken is the director of the Swift Certain Fair Resource Center, which assists jurisdictions in reducing recidivism and incarceration. Hawken completed a bachelor's degree, an honors degree, and graduate coursework in economics at the University of the Witwatersrand, as well as a PhD, in policy analysis at the RAND Graduate School.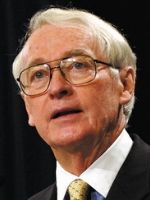 James Q. Wilson served as the Ronald Reagan Professor of Public Policy at the Pepperdine University School of Public Policy until his passing in March 2012. He enjoyed a long storied career in the public policy arena. From 1961 to 1987, he taught political science at Harvard University, where he was the Shattuck Professor of Government. He was the James Collins Professor of Management and Public Policy at UCLA from 1985 until 1997. He authored or coauthored 14 books, the most recent of which are The Marriage Problem: How Our Culture Has Weakened Families (Harper Collins, 2002), Moral Judgment (Basic Books), and the Moral Sense (Free Press). His others include American Government, Bureaucracy, Thinking About Crime, Varieties of Police Behavior, Political Organizations, and Crime and Human Nature (with Richard J. Herrnstein). In addition he edited or contributed to books on urban problems, government regulation of business, and the prevention of delinquency among children. Many of his writings on morality and human character have been collected in On Character: Essays by James Q. Wilson. His textbook on American government is more widely used on University campuses than any other government textbook.