DC Policy Scholars Program and DC Events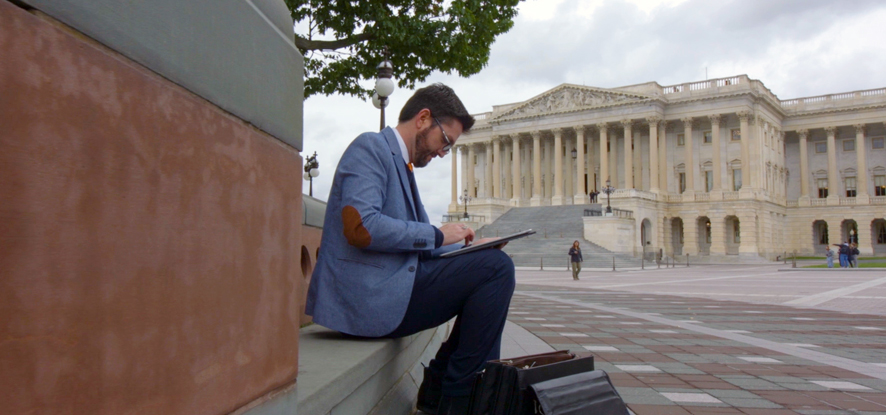 The Pepperdine School of Public Policy hosts a wide variety of program and events in Washington, DC, and at the Pepperdine DC campus located in the heart of the nation's capital. The School of Public Policy continually expands our presence in DC through our, "Evening Conversations Series" hosted in partnership with the Trinity Forum; a variety of three-day certificate programs and our DC Policy Scholars Program.
Start Your Washington, DC, Journey
Past California to Capitol Hill Conversations:
June 4, 2019
An afternoon of panels and speakers will outline both the challenges and opportunities for applying what we've called a "conservatism of connection" to specific policy prescriptions.
Americans agree that our democracy is threatened by a profound polarization in our politics. They do not agree on what we can do to solve this at a systemic level. Three years ago, a group of center-right activists, thought leaders and academics began gathering to better diagnose the problem and offer solutions. Dubbed the "American Project," this unique academic/activist initiative is based at Pepperdine University's School of Public Policy.
Though coming from a variety of backgrounds, the central argument of the "Project" is that a robust communitarian conservatism is essential to responding to this era known for its "loneliness" and alienation. But what does this historical/philosophical discussion mean for actual policymakers?
GSE Reform: Will 2019 Finally Mean an End to the Conservatorship?
February 19, 2019
Panelists:
Mike Calhoun, President, Center for Responsible Lending Landon Parsons, Moelis & Company
Tom Vartanian, Program on Financial Regulation & Technology, George Mason University's Antonin Scalia Law School
Gerron Levi, National Community Reinvestment Coalition
Ron Haynie, Independent Community Bankers Association
Michela Zonta, Senior Policy Analyst, Housing team at the Center for American Progress
The Future of American Retirement
Protecting Taxpayers from the Politicizing of Public Pension Accounts
September 25, 2018
Panelists:
Christopher Burnham, President & Founder, Inst. for Pension Fund Integrity
Hon. Kathleen Kennedy, Townsend, Chief Executive, Center for Retirement Initiatives, Georgetown University
Michael Belsky, Executive Director, Center for Municipal Finance (University of Chicago, Harris School
Wayne Winegarden, PhD, Sr. Fellow, Pacific Research Institute
Hon. Joshua Gotbaum, Guest Scholar, Brookings Institute
Protecting Taxpayers and Ensuring a Robust Secondary Housing Market
July 25, 2017
Panelists:
Ron Haynie, Independent Community Bankers Association
Landon Parsons, Moelis & Co.
Michael Stegman, Bipartisan Policy Center
Richard Green, Lusk Center for Real Estate, University of Southern California
Gerron Levi, National Community Reinvestment Coalition
Moderator:
Lorraine Woellert, POLITICO PRO Financial Services Reporter