Visit the School of Public Policy
Connect with Us
You are welcome and encouraged to visit the School of Public Policy located on Pepperdine University's Malibu Campus.
During your campus visit, you will meet with the admission's team and receive a tour of the facility, if time allows, a classroom visit and a meeting with a current student or faculty member is included.
Contact Us
School of Public Policy Admission
Office of Admission
24255 Pacific Coast Highway
Malibu, CA 90263
Take a Virtual Tour
Welcome to the Pepperdine School of Public Policy. A top ten ranked Master of Public Policy degree program in the West, where our students learn how to think critically about today's toughest political challenges.
Let us take you on a tour through the Malibu campus, from the classrooms to the on-campus housing and show you all of the resources available to prepare for your future in public leadership.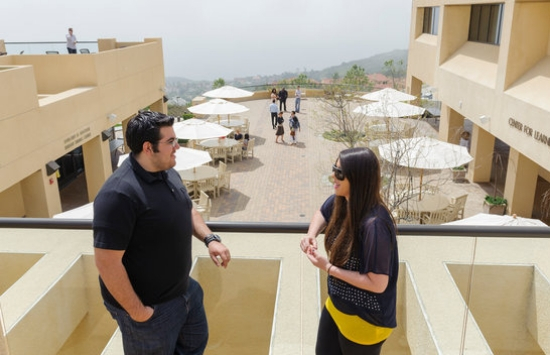 The School of Public Policy Office of Admissions is excited to welcome you to our Drescher Graduate Campus on Pepperdine University's main Malibu campus. Our staff stands ready to assist you in setting up a time to meet with an admissions representative to answer your questions, to schedule a campus tour, to put together an opportunity for you to interact with current Master of Public Policy candidates about their experiences at the School of Public Policy, and to arrange a chance for you to sit in on a James Q. Wilson core or specialization track elective course and chat with one of our professors. Contact the Office of Admissions to request your campus visit today!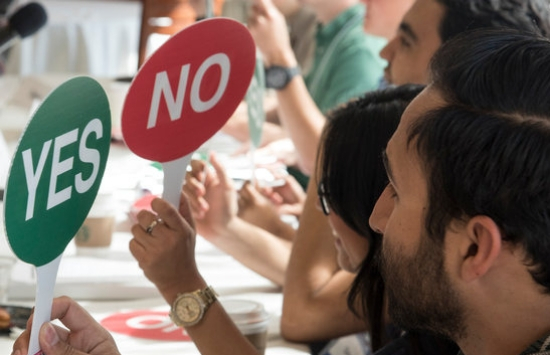 If you cannot make it to Malibu, California, no worries; one of our admissions representatives might be in a city near you. The School of Public Policy attends dozens of graduate and professional school fairs organized by universities and colleges, educational partners, and other organizations across the country and world. Additionally, the dean, assistant dean, faculty, and school representatives give information sessions and guest lectures on different campuses and at various educational events nationally and abroad. The School of Public Policy also hosts a number of webinars, so you can interact with us no matter your location! Check out our admissions events calendar and join us at one of these opportunities near you to learn more about the School of Public Policy and how you can become a next generation leader.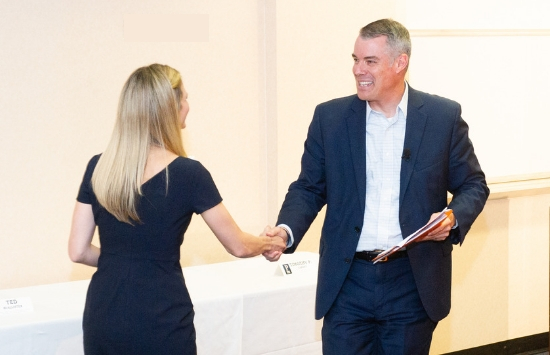 The School of Public Policy aims to reward those who have participated in or attended rigorous fellowship and other educational programs that also strive to prepare next generation leaders. We launched the Pepperdine Policy Partners Program (P4), which provides eligible applicants, based on their participation with network organizations and their undergraduate GPA, a range of admission and program benefits. Check out whether you are an eligible P4 applicant. In addition, for applicants who are either Pepperdine University Seaver College graduates or have spent at least two years working professionally as a government staffer at the local, state, or federal level, the School of Public Policy provides you a standardized test waiver for your application.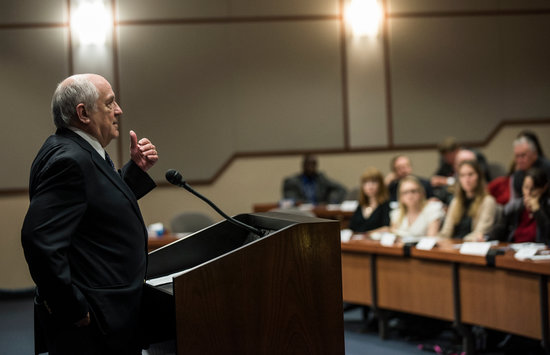 The School of Public Policy recognizes the importance of cross-sector leadership and viewpoint diversity in preparing the next generation of policy leaders. Moreover, as a professional graduate school, we strive to educate our students and community not just in the classroom, but in co-curricular events as well. We host several noteworthy scholars, public- and private-sector officials, and other leaders on a regular basis at our Malibu campus, in Washington, DC, and around the country to highlight and explore timely and important topics. Check out these events and join us for the conversation.