Graduate Student Housing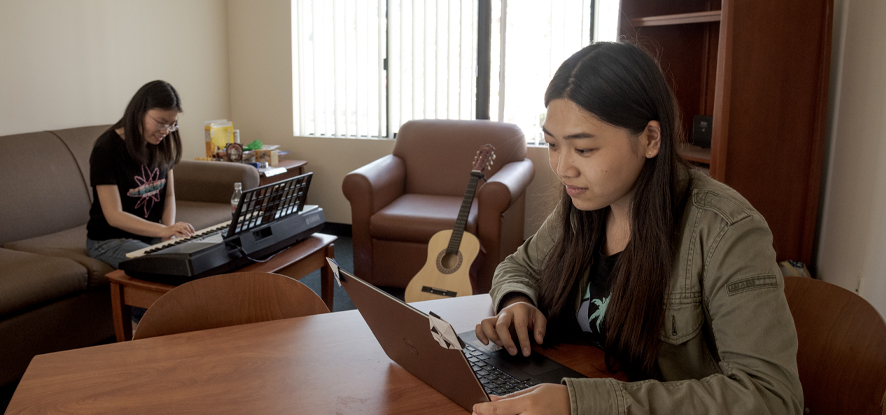 Graduate students may reside in private housing or in University apartments on campus. Students living on campus have the opportunity to foster relationships within the community and the convenience of access to residential life activities. When making a housing decision, graduate students should keep in mind the length of the lease agreement depending on the location of the summer internship that will be completed. Typically, a nine-month lease is recommended.
In the Drescher Graduate Campus apartments, each resident has his or her own bedroom in a four-bedroom apartment. The on-campus experience offers students both convenience and a sense of community, and provides students the opportunity for more student and faculty interaction, enhancing learning and academic, social, and spiritual growth.
Note: The School of Public Policy is not responsible for securing on-campus housing. All on-campus housing is handled by the University Office of Housing and Residence Life. Students are encouraged to connect with the Office of Housing and Residence Life as soon as possible after depositing to secure on-campus house, if so desired.
Off-Campus Housing
Malibu and Surrounding Areas
Note: The School of Public Policy is not responsible for securing or verifying the quality of student housing or for the accuracy of housing posted on external, third-party housing websites. It is the student's responsibility to ensure they are comfortable with the living situation, have the necessary funds to make on-time rent and other required payments, and have transportation necessary to travel to and from campus.