Davenport Institute for Public Engagement and Civic Leadership
Mission
The mission of the Davenport Institute is to help build stronger communities in California by promoting public participation in local governance. We work with local governments, non-profit organizations, and residents to both promote and support constructive and broad-based civic involvement in decisions that affect people where they live and work. We strive to be a champion of public engagement as a 21st century leadership skill for governments and residents to succeed together. Find out more about the Davenport Institute
"The Davenport Institute's focus on best practices and emerging techniques in public engagement gives hope to better policy-making and governance. Greater public participation and trust in local government fosters more effective local representative democracy in California. Public engagement is a game changer for the good and the Davenport Institute is leading this change."
- Rod Gould, City Manager, City of Santa Monica (retired)
---
By The Numbers: Promoting Public Engagement In California
---
---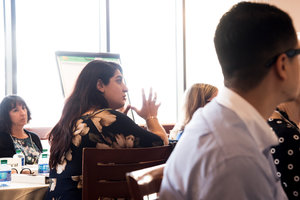 Are you ready to take the next step in becoming a publicly engaged leader? Our first-of-it's kind certificate program offers a long weekend deep dive into the context, purpose, and best practices for engaging a broad cross-section of residents. This intensive course is designed for mid-career local government professionals as well as for those who work alongside local government to involve residents in the decisions that shape our communities.
---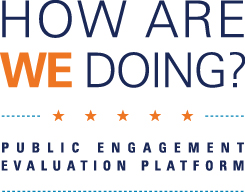 Do you know how your government measures up when it comes to engaging residents? "How are WE Doing?" allows local governments to self-evaluate and apply for recognition as a "publicly engaged city" at one of three levels: Platinum, Gold, and Silver.