Our Leadership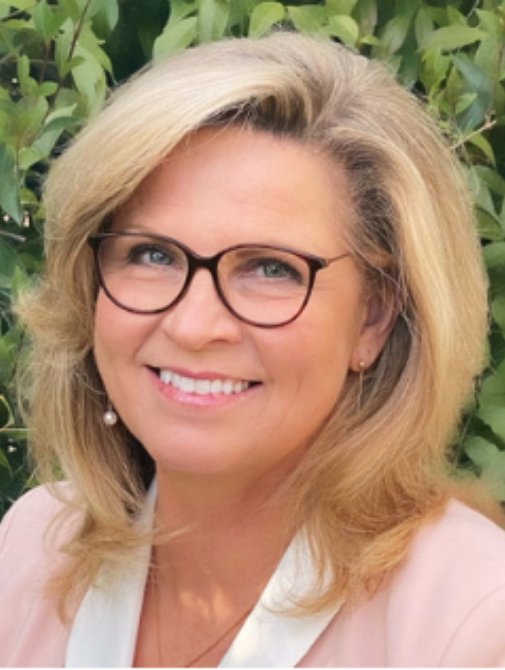 Maureen Tobin - Executive Director
As the Executive Director, Maureen infuses her passion for effective public engagement in guiding the work of the Institute. Tobin comes to Davenport after 14 years in local government where she served as the first Communications and Engagement Manager (subsequently Director) for the City of Morgan Hill. In her role, she developed, implemented and led several significant community engagement efforts including a complete street pilot project that received national attention and the most significant infrastructure project in the history of Morgan Hill. She also led and facilitated a year-long community conversation regarding funding, priorities, and options for fiscal sustainability. Maureen brings a breadth of perspective to the table from past leadership roles in healthcare, medical transportation, education, and consulting work in the private sector. She has a Bachelor's degree in Health Science from San Jose State University and certificates in public participation. She has been a guest lecturer, speaker, and trainer on many topics including public engagement, work-life balance, and municipal budgets.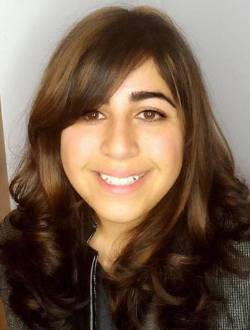 Pooja Bachani Di Giovanna - Assistant Director for Professional Education
As the Assistant Director, Pooja works on curriculum development and program design for our educational training opportunities, fostering relationships with strategic partners, and delivering conference presentations. Bringing a breadth of communications experience to her role, she manages the promotion and marketing of all Davenport offerings including a growing writing portfolio for the Institute. She works closely with our Graduate Assistant team and serves as the Faculty Advisory for the student ICMA chapter. She also serves on the Board of Directors at the National Steinbeck Center, and on the steering committee and co-chair of the teaching committee for the University Network of Collaborative Governance. Previously, she worked in Washington D.C. in communications, advocacy, and partner relations. She has a Masters degree in English Education from Long Island University, a Masters in English Literature and Literary Theory from the University of Freiburg, Germany, and Bachelors degrees in English and Philosophy from Boston University.






Lynda Havard - Administrative Coordinator

As the Administrative Coordinator, Lynda provides administrative support to senior executive management as well as exceptional customer service to the Davenport Institute's Clients and Partners. Lynda's previous experience in real estate sales, mortgage lending, and project and office management combine to establish a practical skill set of professionalism, building and maintaining relationships and positively influencing people. Most recently, Lynda was an Administrative Assistant at the Ronald Reagan Presidential Foundation and participated in the Reagan National Defense Forum, the premier national security, and defense event of the year. Lynda has a Bachelor's Degree in Business Administration with an emphasis in Marketing from San Diego State University. She holds a Paralegal Certificate-Litigation from the University of California, Los Angeles (Extension), an ABA-approved program in conjunction with UCLA School of Law.
---
Fellows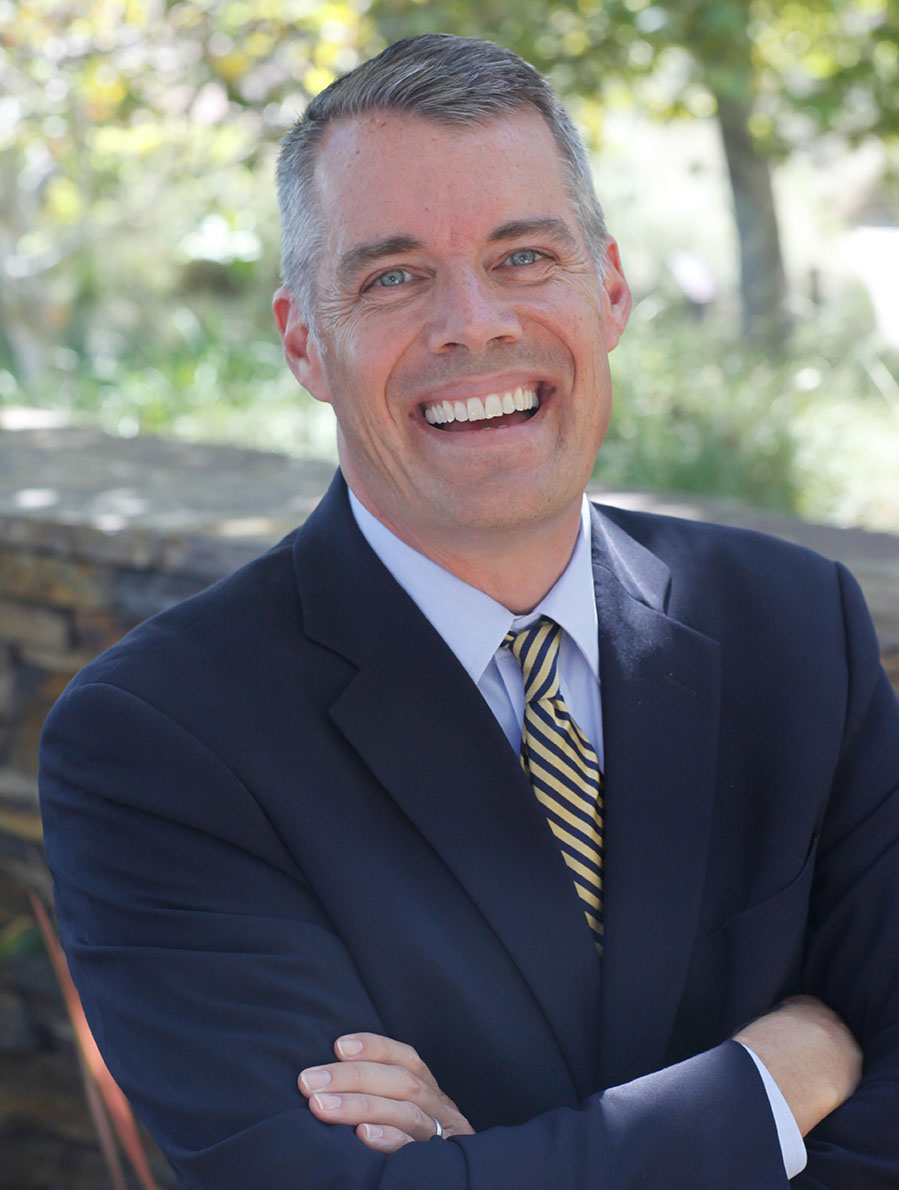 Pete Peterson - Senior Fellow, Civic Engagement Training
Pete Peterson was the first executive director of the bi-partisan organization Common Sense California (CSC). In 2010, CSC became the Davenport Institute for Public Engagement and Civic Leadership at Pepperdine University. Currently, Peterson serves as dean of Pepperdine's School of Public Policy. Along with teaching a class on the subject at Pepperdine, Peterson co-developed the Davenport Institute's training seminars which have been offered to more than 1,000 public sector leaders. He's also consulted on many participatory governance projects throughout California on issues ranging from budgets to water policy. Pete serves on the advisory boards of California's Institute for Local Government, the Public Policy Institute of California, and the DaVinci Charter Schools in Hawthorne, CA. Pete earned his BA in History from George Washington University, and his Masters in Public Policy from Pepperdine's School of Public Policy. He was the 2014 Republican nominee for California Secretary of State.
Ashley (Trim) Labosier - Senior Fellow
Ashley Labosier (MPP'09) is Senior Fellow to the Davenport Institute for Public Engagement and Civic Leadership at the Pepperdine School of Public Policy and Director of the Consortium of Public Service Organizations. She served as executive director of the Davenport Institute for 5 years, during which time she co-designed and launched the Professional Certificate in Advanced Public Engagement for Local Government. Ashley is a national writer and speaker on issues related to civil discourse, public engagement, and transparency, as well as an adjunct professor at the Pepperdine School of Public Policy. She has a BA in Government from Patrick Henry College and an MPP from the Pepperdine School of Public Policy.
Davenport Institute Advisory Council
The Davenport Institute Advisory Council is a key group of leaders with years of experience leading and practicing engagement in their communities. These decision makers help guide the strategic mission, vision and efforts of our organization.
Rick Bishop, Vice President, Acquisitions, National Community Renaissance; Co-Director, Inland Center for Sustainable Development, University of California, Riverside
Matt Bronson, City Manager - City of Grover Beach
Deborah Feng, Associate Center Director (former)-NASA
Artie Fields, City Manager - City of Inglewood
Jim Friedl, General Manager - Conejo Recreation and Park District
Michael Huling, Engagement Consultant - NBS
Caitlin Robinett Jachimowicz, Treasurer - City of Morgan Hill
Michael Kasperzak, Public and Government Affairs Consultant - Kasperzak Public Affairs; Former Mayor — City of Mountain View
Jim Keene, City Manager (retired) - City of Palo Alto
Drew Powers, City Manager - City of Thousand Oaks
Lydia Romero, City Manager - City of Lemongrove
Meagan Scheid, Deputy City Manager - City of Roseville
Yvette Sennewald, Senior Planner - City of Camas
Kurt Wilson, Executive Director - Western Riverside Council of Governments; Former City Manager - City of Stockton
Davenport Institute Trainers
Public Engagement Champions
Our public engagement champions are advocates for Pepperdine and the Davenport Institute across the state of California.
Anne Ambrose, Director of Administrative Services - City of Palmdale
Jamil Barnett, Deputy Probation Officer - County of Los Angeles; Adjunct Professor — Azusa Pacific University
Troy Brown, City Manager-City of Moorpark
Dennis Donohue, Director of Western Growers Center for Innovation and Innovation and Technology; Former Mayor - City of Salinas
Tony Eulo, Program Administrator - City of Morgan Hill
Ed Everett, City Manager (retired) - City of Redwood City
Rod Gould, City Manager (retired)- City of Santa Monica
Ingrid Hardy, Director of Cultural and Community Services - City of Oxnard
Ken Hampian, City Manager (retired) - City of San Luis Obispo
Deb Linden, Former Police Chief - City of San Luis Obispo
Mark Linder, City Manger (retired) - City of Campbell
Tim O'Donnell, City Manager - City of Brea
Bev Perry, Former Mayor - City of Brea
David B. Smith, CEO - X Sector Labs, LLC
Kathleen Tiegs, Director - Cucamonga Valley Water District