Visit the School of Public Policy Information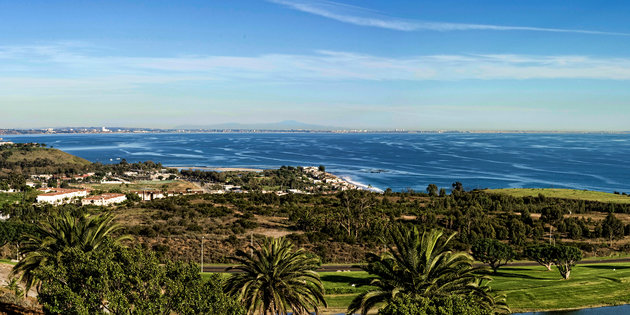 Pepperdine University is located in Southern California in the coastal community of Malibu, about 35 miles northwest of Los Angeles. Malibu boasts beautiful beaches and a small-town atmosphere. Its fewer than 30,000 people live along 21 miles of rolling hills and coastline. Students can spend their free time enjoying Malibu's fine restaurants, shops, galleries, and beaches. Acres of national parkland are adjacent to the campus. Students often avail themselves of biking and hiking experiences in the scenic Santa Monica Mountains that embrace the campus.
The School of Public Policy is located on the Drescher Graduate Campus. At 765 feet above sea level, the spectacular graduate campus embraces the highest buildable elevation of the Malibu campus, with nearly every vantage point providing stunning vistas of the Santa Monica Mountains and the Pacific Ocean. In addition to the School of Public Policy, it houses the Graziadio Business School, Graduate School of Education and Psychology, Villa Graziadio Executive Center, and the memorial Heroes Garden.