School of Public Policy 25th Anniversary

2022 marks the 25th year of the Pepperdine School of Public Policy (SPP). The school was founded in 1997 following the launch of the Davenport Institute in 1996. SPP is built on a distinctive philosophy of preparing public leaders to use tools of analysis combined with their moral sense to affect successful implementation and real change. Through a curriculum grounded in understanding policy's inherent philosophical and historical dimensions, SPP prepares cross-sector leaders for careers that strengthen the institutions of the private, nonprofit, and government sectors.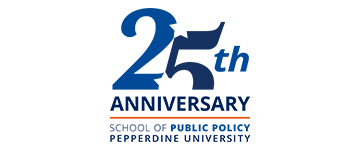 "Because Pepperdine remains anchored in values, it can communicate itself to the region as seeking not just numbers and statistics, not just fancy formulations, but value in our public life: by which I mean both religious and philosophic value, the philosophia perennis, the perennial philosophy, and the Judeo-Christian tradition which has shaped our civilization. It is only rarely that academic discourse directly refers to these values; yet they remain implicit in what is being thought and said."

–Kevin Starr – February 4, 1997, SPP Talk


SPP began with a question, asked by one of America's greatest social scientists. "What is public policy?," asked the late James Q. Wilson, at the first meeting of the committee convened by then-Pepperdine University President, David Davenport. How one emphasizes the words in this simple-seeming question triggers different answers. "What is public policy?" prompts the most intriguing conversation, begging further questions about who is the "public," and how are they to be considered and consulted in the creation of something called "policy."
Helping to create our distinctive curriculum, which balances rigorous coursework in American history and political philosophy with quantitative, analytical classes in economics and statistics, SPP's founders believed that public leaders should be formed through this holistic approach. Twenty-five years later, our more than 1,000 alumni, serving around the world in our government, nonprofit, and policy-related private sectors, are testament to that original vision.
Even as we launch a new online degree program, and teach about the role technology plays in public policy, SPP remains committed to Dr. Wilson's first question—maintaining our focus on the public's role in creating public policy, which promotes the common good and a flourishing society.


---

From the beginning, the School of Public Policy was meant to be different—a response to the many graduate policy programs prioritizing government approaches to public problem-solving.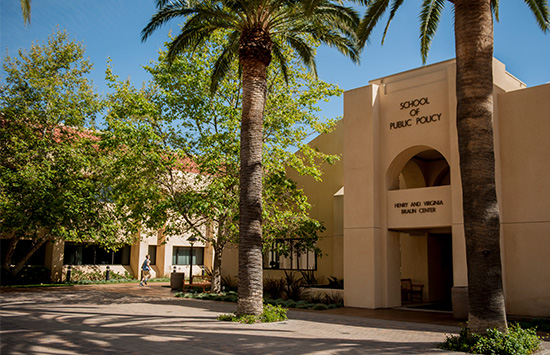 We invite you to celebrate 25 years of what made the School of Public Policy be what it is today. Share how you've helped celebrate with #SPP25.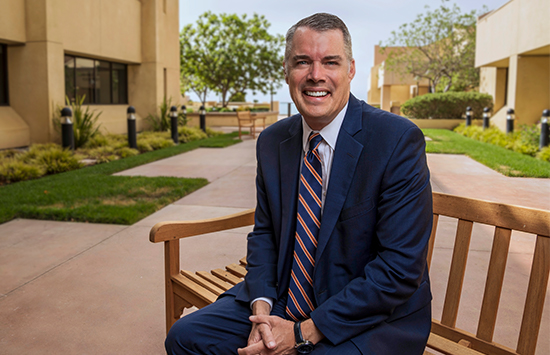 "While the nation and the world look much different today than when we opened our doors a quarter-century ago, these commitments remain in how we engage in today's policy debates, and how we prepare tomorrow's public leaders. "