Health & Counseling Services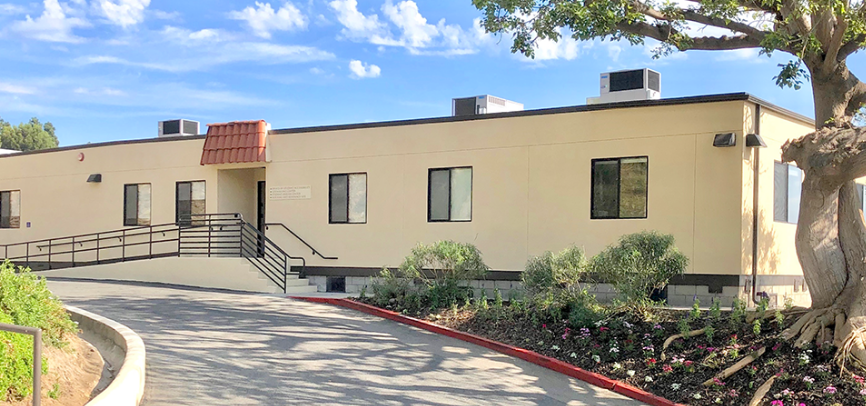 Counseling Center
The Counseling Center seeks to promote student mental health in the Pepperdine community. Academic success, social relationships, physical health, and spiritual well-being are often affected by mental health issues; students are encouraged to attend to this arena of self-care.
All Pepperdine students are eligible to seek professional, confidential counseling services at the Counseling Center. Students are encouraged to take advantage of the center's services in addressing day-to-day stressors such as time-management issues, relationship concerns, and sleep difficulties. The licensed mental health professionals on staff are also prepared to provide services to students with more serious mental health concerns, including anxiety, depression, eating disorders, and substance abuse. There are no charges for individual or group counseling sessions.
The Counseling Center operates primarily on a brief therapy model. Although exceptions can be made, most issues are expected to be resolved in 10 sessions or less. If it is determined that more intensive services off campus are needed, the center staff will assist students in finding providers, keeping in mind special needs, transportation, and insurance considerations.
Beyond counseling services, the center staff also offers consultations assisting a concerned other (for example, parent, faculty member, roommate) in how to respond to a student with apparent mental health concerns, including, when appropriate, how to sensitively suggest the student seek professional services.
The Counseling Center employs a registered dietitian, who provides nutritional counseling, and a psychiatrist, who provides mental health medication management. There are minimal charges for these specialized services.
Students should call 310.506.4210 or email student.counseling.center@pepperdine.edu to make an appointment for any of these services. The Counseling Center is located on the Seaver Campus in the Tyler Campus Center (TCC 270). For after-hours emergency mental health situations, please call Public Safety at 310.506.4111. For more information, visit the Counseling Center Web site at http://community.pepperdine.edu/counselingcenter[BROKEN LINK]/.
Insurance Requirement
The university requires that all students have a US based health insurance plan. To meet this requirement, each academic year, all SPP students registered on the Malibu campus, both domestic and international, including those studying abroad, are required to provide either proof of a U.S. based health insurance plan through the online waiver system OR enroll in the Student Health Insurance Plan (SHIP). It is highly recommended that all students purchase health insurance coverage that includes local care close to Malibu. If students choose not to enroll in SHIP it is mandatory they provide proof of a U.S. based health insurance plan each academic year through the online waiver system.
Non-degree and Exchange Students are not required to provide proof of health insurance coverage and are not eligible to purchase SHIP.
Students graduating in April who were enrolled in SHIP during that spring semester and students graduating in December who were enrolled in SHIP during that fall semester will have the option to enroll in an additional term of SHIP by calling USI Insurance Services directly at 800.853.5899 and making payment by credit card by the enrollment deadline.
For more information and to view the SHIP brochure, visit community.pepperdine.edu/healthcenter/insurance[BROKEN LINK].
For additional questions about the Student Health Insurance Plan please contact our broker, Academic Health Plans, Inc. at 800.413.0848.
To access the online waiver system click here.
Student Health Center
The Student Health Center (SHC) is committed to providing high quality, low-cost health care to our diverse community of students. Their primary focus is to keep the students healthy by providing preventative care, timely treatment of disease, and making appropriate referrals when necessary. They emphasize health education and aim to provide care in a confidential, respectful, and safe environment. They encourage honest, open communication and dedicate themselves to perpetuating the wellness of the whole being-Mind, Body and Spirit.
The SHC functions similarly to a family practice office and provides a wide variety of services, which include care for respiratory problems, women's and men's health, dermatology, immunizations, labs, in-house testing, nutrition, and massage therapy. In addition, the SHC offers specialized clinics such as flu vaccination, travel medicine, allergy, and STI testing. All information reported at the health center is confidential and protected by the Health Insurance Portability and Accountability Act of 1996 (HIPAA), which protects the disclosure of health information.
The SHC strives to keep costs at a minimum and insurance companies often reimburse a portion of these costs. Students may make payment at the SHC with cash, personal check, or charge their student account. At the conclusion of their appointment, they receive a super bill to submit to their insurance company for reimbursement.
Students seeking a referral to an off-campus medical provider are encouraged to contact their insurance company for referral information to receive the most benefit from their coverage. Students enrolled in the Student Health Insurance Plan (SHIP) must first be seen at the SHC to be referred to an outside specialist.
All registered students have access to the off-site Pep-RN Nurse Advice Line 24 hours a day, seven days a week by calling 800.413.0848. Staffed with registered nurses, the nurse line can help students determine if they need to seek medical care, understand their medications or medical procedures, or learn ways to stay healthy.
Students can make appointments by calling 310.506.4316, option 3 or book online at pepperdine.medicatconnect.com. The SHC encourages appointments and works walk-ins into the schedule whenever possible with priority given to scheduled appointments and emergencies.
The SHC hours of operation are Monday through Friday, 8 am to 5 pm. For more information, visit community.pepperdine.edu/healthcenter[BROKEN LINK].
Substance Abuse Counseling
Free and confidential assessment and treatment services are available to all graduate students who are experiencing problems related to alcohol and/or drug use. For some students, these problems stem from their own misuse of alcohol and other drugs, while others might be experiencing the challenges of dealing with a friend or family member who has an alcohol or drug problem. A counselor can help students understand the causes of the problem; the relationship of alcohol and drug use to other underlying issues (for example, anxiety, depression, or relationship problems); and what options are available at Pepperdine and within the community to support their goals. To learn more about counseling related to drug and alcohol issues, students should call the Counseling Center at 310.506.4210.