Education Policy and Impact at SPP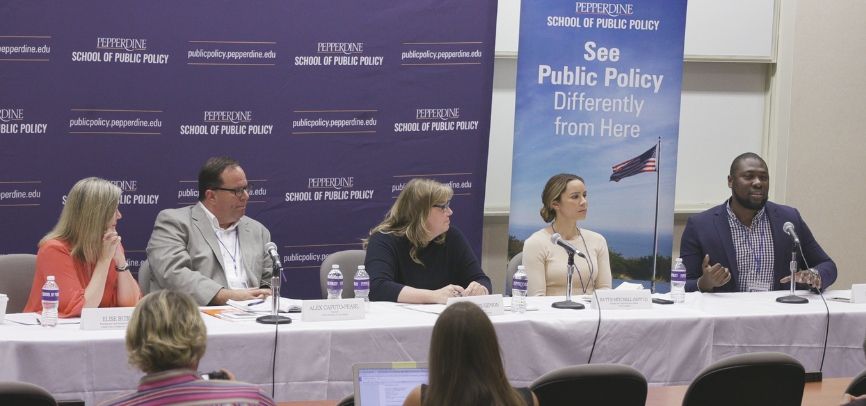 The "Education Policy and Impact" initiative based at the School of Public Policy is a multi-part initiative intended to both prepare policy leaders as it engages current policymakers in civil discussions about the future of America's education system. Launched in the fall of 2019, this program builds upon the existing work SPP has undertaken in coursework, research, and public events.
In the classroom, this program is led by our "Visiting Professor of Education Policy and Impact"—a revolving position, providing our students opportunities to learn from a number of nationally-recognized education policy practitioners. This program is also supported and counseled by an Advisory Council comprised of many of the country's leading education policymakers, researchers, and activists that meets regularly to discuss new coursework and program opportunities.
As with all of our programs and research, Pepperdine's School of Public Policy takes a holistic approach to education policy—exploring the historical and philosophical dimensions underlying current debates, as we highlight ways in which the public can be better informed and involved in determining education policy.