Ask-An-Alum Career Series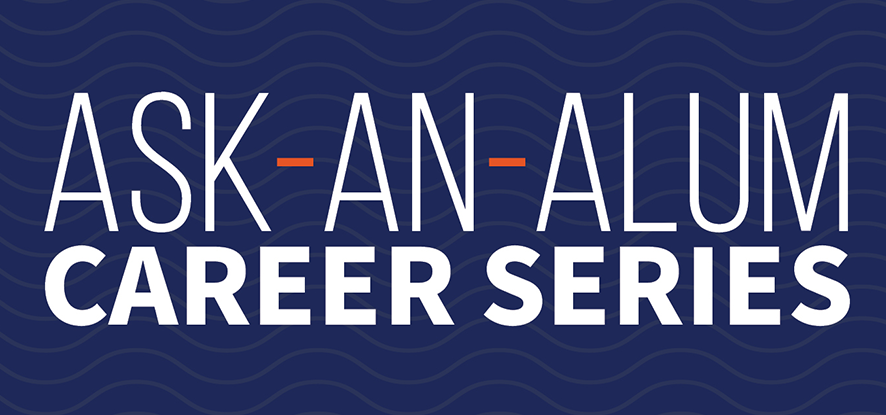 The School of Public Policy's Ask-An-Alum Career Series is a unique tradition for dedicated alumni who give back to Pepperdine by supporting students through sharing their career journey. Alumni discuss how they arrived at their interest in public policy, securing an internship, the academics of the program, and ultimately arriving at their current career. Alumni share their career path anywhere from Malibu to Washington, DC—from governmental positions to nonprofit, private sector, or cross-sector. Our alumni provide support through storytelling, networking, and engaging with students through an open and candid conversation that includes "where do I begin?" Students get to ask an alum any career questions and also have the opportunity to connect for future networking opportunities.
Through these in-depth career conversations, current students gain insight into the world of various careers in public policy, but it also provides an invaluable connection for engaging community for both alumni and students to further build networks that enhance policy opportunities and career direction.
The Ask-An-Alum Career Series is the most distinctive and exceptional career development dialog exchange that is reflective of both alumni and students who have the passion for becoming a Wavemaker.
Past Ask-An-Alum Career Series
Marina Sangit (MPP '20) and Isamar Vasquez (MPP '20)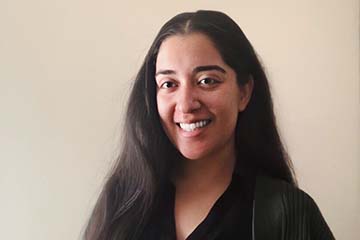 Marina Sangit (MPP '20)
Sangit was born in Los Angeles, California, and is a proud mixed-race woman and survivor. Sangit attained her double bachelors in gender and sexuality studies and public policy at UC Riverside. As a survivor and first-generation college student, she experienced first-hand the transformative power of education and made it her life's mission to expand access to sexual violence prevention education and advocate for survivors. She went on to institutionalize the Campus Advocacy, Resources, and Education (CARE) department, a department responsible for advocating for survivors of sexual and domestic violence and educating the campus community. While working for CARE, she found that these interventions were coming too late for many students and shifted her focus to childhood violence prevention and intervention.
Finding that violence prevention policies were not inclusive of marginalized communities she decided to pursue her Master of Public Policy from Pepperdine School of Public Policy. As a graduate student, she worked for Pepperdine's Health, Wellness, and Resilience department doing mental, physical, and community health education and programming. She also worked for the Los Angeles County Board of Supervisors and the Office of Senator Hertzberg where she focused her policy research on social welfare.
After her graduate program, she served as the Congressional Hispanic Caucus Institute's (CHCI) inaugural Child Welfare Graduate Fellow working for the Congressional Hispanic Caucus and the Senate Committee on Finance.
Sangit currently serves as a Legislative Correspondent for the United States Senate covering education, housing, labor, and human services policy issues.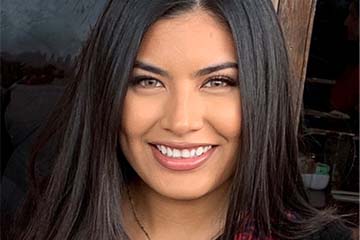 Isamar Vasquez (MPP '20)
Vaquero is a Department of Defense government consultant living and working in Washington, DC, Vaquero is currently the Policy Lead in deploying and delivering a cloud-based, data-sharing technology to modernize the way the Department of Defense Intelligence Community (IC) shares and analyzes intelligence.
Prior to this, Vaquero worked in the Department of State Bureau of International Narcotics and Law Enforcement where she helped advance US foreign assistance priorities. Vaquero's government experience extends to internships at the White House, World Bank, US Agency for International Development, and US Senate.
Vaquero completed her Master of Public Policy at Pepperdine School of Public Policy, specializing in International Relations and National Security. Vaquero hopes to continue in the National Security sector, focusing on new information technologies and the modernization of information sharing in the IC.
Alain Datcher (MPP '15)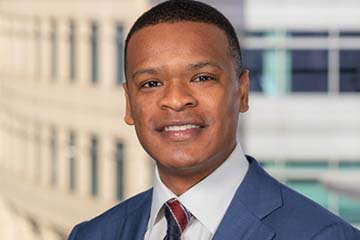 Alain Datcher (MPP '15)
Datcher is a Management Consultant with Accenture Federal Services, helping federal organizations integrate technology, data and business management principles to improve outcomes for constituencies across the country. Prior to his role with Accenture, Datcher oversaw the development and implementation of a centralized child abuse reporting and response system for the Oregon Dept. of Human Services. In addition to his federal and state experience, Datcher previously served as a Program Manager with Los Angeles Neighborhood Initiative, overseeing economic and community development projects across the City of Los Angeles from the San Fernando Valley to San Pedro. He has also worked on Economic Development and Housing Policy, helping to create the City's joint-approved policy to address the homelessness crisis in LA. Datcher has also been an adjunct professor of communication and diversity. I hold a Master of Public Policy Degree from Pepperdine University and earned a Bachelor's Degree from Biola University. Alain Datcher will be presenting on government and public service consulting. Come learn about the benefits and challenges of working with and for government organizations, and hear perspectives on how to leverage a diverse array of experience for a fulfilling career in government consulting.
Kelly Smith Burk (MPP '04)

Kelly Smith Burk (MPP 04)
Smith Burk is the director of the Office of Energy at Florida Department of Agriculture and Consumer Services. She will discuss her career path that led to her role today with the State of Florida. Burk will share policy design, stakeholder engagement, program design, and implementation within the roles of emergency management. Smith Burk has been with the Florida Office of Energy since 2008 and oversaw the development and administration of more than $176 million of federal and state grants to promote energy efficiency and renewable energy. Burk serves as the director for the Office of Energy and is responsible for leading the Office of Energy as it develops energy policy and implements programs as well as promotes the use of renewable energy, energy-efficient technologies, and alternative transportation technologies for the state of Florida. Prior to joining the department, Burk worked with the Florida Department of Environmental Protection's Office of Strategic Projects and Planning as a policy analyst for the Governor's Action Team on Energy and Climate Change. Burk has also served as the Director of Scheduling in the Executive Office of the Governor.
This is a session for international students who want to know more about their options while studying abroad and after they complete their degree. This session is provided by Yingying Hong an international student who is making her way in the US while attaining a double degree from SPP and the law school. Come hear her story and gain more insight into your options as an international student.
LaToya Butler-Jones (MPP '14)

LaToya Butler-Jones (MPP '14)
Butler-Jones is a proud Texas native currently residing in Woodbridge, VA. She received her bachelor's degree from Baylor University in Waco, Texas and went on to receive a master's degree from St. Mary's University in San Antonio, Texas where she simultaneously completed an internship at the US Department of State in Washington, DC Upon graduation, she worked for Baylor University Press as the Exhibits and Marketing Operation Manager overseeing all marketing of published books within the company. After a year, she decided that her heart was still to serve in federal government and went on to attend Pepperdine University School of Public Policy in Malibu, California. After finishing her master's degree in Public Policy, she took a position in Washington, DC working in Communications for the U.S. Citizenship and Immigration Services (USCIS). After working as a coordinator for the Deferred Action for Childhood Arrivals (DACA). She went on to work External Affairs Division at the Federal Emergency Management Agency (FEMA) in 2016 and aided in coordinating and editing high level disaster communications to include White House briefing materials. At that time, she found that her true purpose was to help disaster survivors. Butler-Jones is now a Management and Program Analyst for the Federal Insurance Directorate Marketing and Outreach Branch. She specializes in marketing and program analysis of the National Federal Insurance Program (NFIP) within the Federal Insurance Mitigation Administration (FIMA). Butler-Jones has worked numerous hurricane seasons to include extensive communications coordination with Puerto Rico during Hurricane Maria in 2017. During disaster activations, she is the Technical Specialist of Mitigation and aids in providing information on flood insurance in impacted disaster areas.
Tomi Jaiyeola ('09, MPP '15)

Tomi Jaiyeola ('09, MPP '15)
Jaiyeola is an international development professional with progressive project management experience directing education, technology, and economic initiatives across Eastern and Western Africa. She is currently the Head of Programs at the Co-Creation Hub, a social innovation center dedicated to accelerating the application of social capital and technology for economic prosperity in Africa. Prior to Co-creation Hub, Jaiyeola was a project manager in the Office of the Special Adviser on Education, for the Lagos State Government in Nigeria. In that role, she led the CodeLagos project - an Education Technology Initiative of the Lagos State Ministry of Education to train one million Lagos State residents to code. She drove the successful execution of the project across 600+ centers, working with more than 1000 facilitators and 16 project delivery partners. Jaiyeola also worked with the previous Lagos State Government as an independent development consultant on the administration's most lauded education project to date, ReadySetWork. ReadySetWork is an employability and entrepreneurship development program designed for final-year university students, to equip them with market-aligned soft skills, business tools, and orientation to employment. She provided end-to-end advisory and support to ensure the efficient delivery of the training program to reach 25,000 students. She also co-developed the curriculum content, and a curriculum development framework to guide effective program facilitation, monitor feedback, and evaluate students' learning outcomes. Jaiyeola has extensive data analysis experience from her professional career. She was an Operational Research Consultant for World Vision in Sierra Leone, where she designed data collection tools and supervised data gathering and analysis across nine program areas in Sierra Leone. Before her time in Sierra Leone, she served in the Strategic Programming & Sponsorship Effectiveness Team with World Vision USA, where she conducted reviews and assessments of integrated development programs across different continents. Jaiyeola holds a bachelor's degree in economics from Pepperdine University, a post-graduate diploma in economics & finance from Durham University in the United Kingdom, and a master of public policy from Pepperdine School of Public Policy.
Connor Chase (MPP '20)

Connor Chase (MPP '20)
Chase achieved a professional certificate in Applied Analytics from Pepperdine's Graziadio School of Business, and a Bachelor of Arts from Pepperdine's Seaver College. He has extensive experience when it comes to the application and hiring process with both private sector and public sector entities. Right now, Chase works as a Financial Analyst for Lotus Management Services, helping private companies expand their business. Upon graduating in 2020, he was faced with the difficult landscape that comes with COVID-19. He would like to offer practical advice as to how to navigate an unusual job market, offer interviewing tips, and share his experiences through these uncertain times in order to help students find their way through the complicated maze that is life right now.Chase's story is one of faith, and he would like to encourage the Pepperdine Community and share what he has learned through the Pandemic.
Allie McIntosh (MPP '17)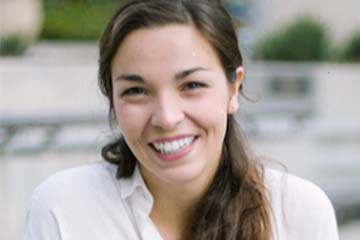 Allie McIntosh (MPP '17)
McIntosh discussed the intersection of policy, wellness, and vocation. Students learned about McIntosh's unexpected journey into higher education and the lessons she's learned along the way about prioritizing wellness. McIntosh currently serves at Caltech's Deputy Title IX Coordinator for Students. Prior to this role, McIntosh worked as Pepperdine University's Health and Wellness Coordinator (2017-2018), advocating for policies and practices that put students' mental and physical wellbeing at the forefront. In her role today, she still champions student wellness through the rights afforded to all those pursuing education under Title IX. While at SPP, McIntosh had the opportunity to participate in the Brendan Mann Israel Internship Program and was an active member of WPP and ICMA. Her thesis work included a study on the adverse effects of California legislation that, at the time, enabled minors to be prosecuted for prostitution, despite having not reached the legal age of consent.
Beth Vaccarezza (MPP '17)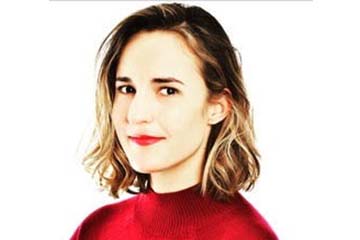 Beth Vaccarezza (MPP '17)
Vaccarezza talked about her journey into international trade and development, and how SPP prepared her to work for the UK Government. Vaccarezza currently serves as US Sector Lead - Defense, Security & Space for the UK's Department for International Trade (DIT) based in Washington, DC. In this role, she leads the 9-person defense, security, and space team in the US and oversees development and delivery of these sectors' trade and investment strategies. She has been a part of DIT since March 2017, during which time her focus has been on securing the UK and global prosperity through trade and investment promotion and advocating for free trade policies. During her time at SPP, Vaccarezza specialized in Economics and International Relations and dove head-first into on-campus clubs and internships. A member of WPP and ICMA, she interned for the Dean's Office and World Trade Center Los Angeles, co-created an educational discussion session called Honest Talks, and shadowed MBA courses at Graziadio.
Joseph Chidiac ( MPP '19)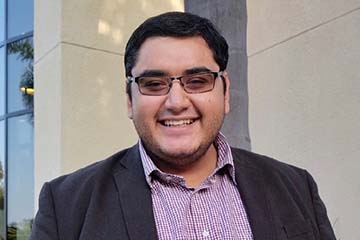 Joseph Chidiac ( MPP '19)
Chidiac is a Long-Range Planner at The City of Henderson in Henderson, Nevada. In his current role, he coordinates long-term livability standards for residents and stakeholders. What is unique about his role is that no two days look alike, as projects change quickly due to the needs of the city. Currently, his projects include COVID-19 long-term recovery research, coordinating an eviction diversion program, updating yearly transference metrics of the city to stakeholders, and solar panel research. Previously, he served as a public outreach specialist for Pepperdine's Office of Intercultural Affairs. During his time at the School of Public Policy, he served as the President for ICMA and completed an internship as a local government relations intern at the Orange County Board of Transportation. As a recent graduate of SPP, Joseph has been able to have an impact in the local government sector through his internships, schooling, and work experience, and he has been able to serve at the city, county, and state levels of government.
Shane Tayloe ('13, MPP '15)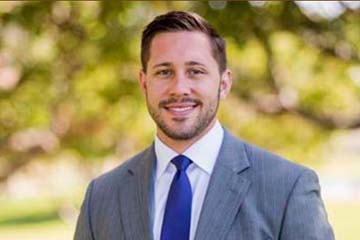 Shane Tayloe ('13, MPP '15)
Tayloe is a National Security Analyst at Systems Planning and Analysis, Inc. in Alexandria, VA. In his current role he coordinates national security investigations of foreign investments in the United States on behalf of the Department of Defense. Previously he served as a consultant in the Intelligence Community and a foreign policy advisor to the Navy. Tayloe has a robust research background, with published research projecting maritime security trends in the Arctic and Indo-Pacific regions. Tayloe is a certified Project Management Professional, holds a BA in Political Science from Pepperdine University, and an MPP in International Relations from the Pepperdine School of Public Policy.
Jeremy Wolf (MPP '17)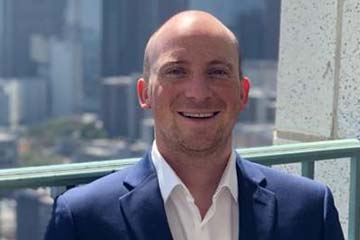 Jeremy Wolf (MPP '17)
Wolf is a sixth-generation Californian who grew up in the suburban community of Agoura Hills. He is a graduate of Agoura High School and then went on to California State University Channel Islands where he studied Psychology and History. He was elected to be the President of Psi Chi, the University's Psychology honors society. In 2015, Wolf started his Master's program at Pepperdine's School of Public Policy. While obtaining his degree, he interned on the Henry Stern for State Senate Campaign. After a victorious campaign, Senator Stern hired Wolf as a District Representative in his Calabasas District Office. In fall 2018, Wolf was promoted to the District Director and also appointed to the Planning Commission for the City of Agoura Hills. In June 2017, Stern graduated from Pepperdine School of Public Policy with his Master's degree in Public Policy with an emphasis on International Relations and State and Local Policy. After graduation, he became a full-time District Representative for Senator Henry. Wolf will be discussing his role as District Director for Senator Henry Stern and some of the major issues currently facing the District. Senator Stern's district represents Malibu and the Santa Monica Mountains; Wolf will put an emphasis on the environmental issues facing the region. He will also discuss some of the major legislation facing the state of California and how Senator Stern's Office is managing these concerns. Learn how his career path went from intern to the District Director of a District with 1 million people.
Melissa Cromack (MPP '12)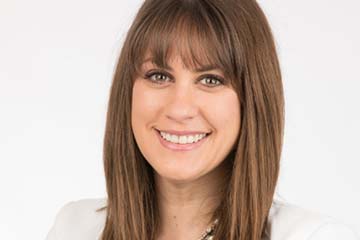 Melissa Cromack (MPP '12)
Cromack led a digital conversation about her experience navigating careers in the federal trade association government relations industry/sector. Cromack talked about how she has put her MPP to work and answered questions about student's professional development.
Jennifer Kamara (MPP '15)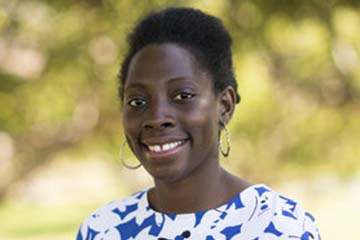 Jennifer Kamara (MPP '15)
Kamara led a digital conversation about her experience navigating careers in the US federal government, specifically the US Government Accountability Office (GAO). Kamara talked about how she has put her MPP to work and answered questions about student's professional development.
Christian Daly (MPP '16)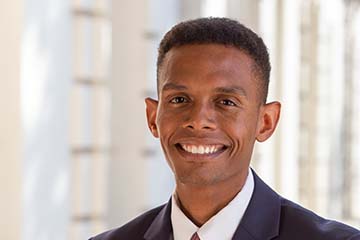 Christian Daly (MPP '16)
Daly is a California native, born and raised in the San Gabriel Valley. After receiving his degree at the University of Southern California, Daly gave back to his community through the College Youth Network to help young people attend college — an experience which ultimately inspired him to transition to a career of service in the public sector. While pursuing his Master's of Public Policy from Pepperdine University, he served as a District Representative for the 62nd California State Assembly District. After graduating with honors with a specialty in state and local policy and international relations, he went on to work for the County of Los Angeles, and spent his most recent years as a Deputy Supervisor for the Fifth Supervisorial District of the Los Angeles County Board of Supervisors. He represented the County and advocated for residents in nine communities in the San Gabriel Valley.
Daly has a passion for helping people and strives to be a bridge to resources that change people's lives. This passion led him to be of greater service to the community and the nation by running for office — namely the U.S. House of Representatives, California's 27th Congressional District.
Jamil Barnett, (MPP '17)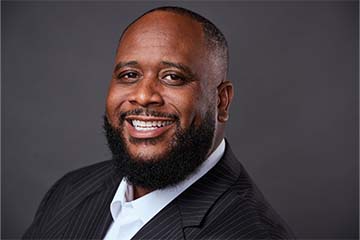 Jamil Barnett, (MPP '17)
Barnett works for the Los Angeles County Probation Department. In his 20-year professional tenure, he has gained experience in detention and supervision, with both juveniles and adults. He is passionate about policy development and analysis that create balanced approaches to criminal justice reform. He is an advocate for the protection of victims rights, law enforcement safety, and appropriate penalties for offenders. Barnett graduated from Biola University with a Bachelor of Science in Organizational Leadership. In 2017 he graduated from Pepperdine University, School of Public Policy with a Masters in State and Local Policy and American Politics. Barnett is an adjunct professor at Azusa Pacific University in the Criminal Justice Department where he teaches Civic Engagement and Research Methods. He is also a member of the department's program assessment team and supervises community engagement service-learning projects. He is enthusiastic about training tomorrow's leaders. In addition, Barnett often consults on criminal justice and public safety issues. Barnett will discuss his transition from the work-force to pursue his Master's in public policy. He will share his insights on his career path, his work within the community, and how his past and current positions have positively impacted his future.
Michael A. Smith (MPP '14)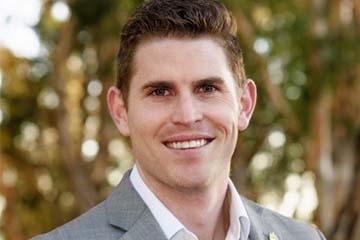 Michael A. Smith (MPP '14)
Smith is a director of International Trade at the World Trade Center Los Angeles. Smith will discuss his career direction after graduating from SPP. World Trade Center Los Angeles, which attracts foreign direct investment into L.A. County, provides trade facilitation and increases exports out of L.A. County; all of which drive innovation, jobs creation, and prosperity for the region's communities and residents. Smith was most recently the Research and Content Manager for OfferBoard Securities, a boutique investment bank in Princeton, New Jersey where he identified competitive advantages for middle-market companies raising capital under the JOBS Act. He also spearheaded the marketing of the firm's alternative investments to new investor classes utilizing his research-driven insights. Prior to OfferBoard, Smith served as a researcher for a Dr. Hawken's funded follow-on study of The H.O.P.E probation program for non-violent offenders that shaped state policy in Hawaii and Washington and later received a $4 million commitment from the Obama Administration's Office of National Drug Control Policy. He also worked at the Population Council in Washington D.C. to develop a performance monitoring plan for a $150 million USAID grant and led survey design to assess demand for reproductive health technologies in developing countries. Upon finishing his undergraduate studies at Pepperdine University, Smith resided in South Korea for almost two years teaching English and enhancing his Korean language and cultural skills.
If you would like to volunteer as an Ask-An-Alum Career speaker, please email sppalumni@pepperdine.edu for more information.