Master of Public Policy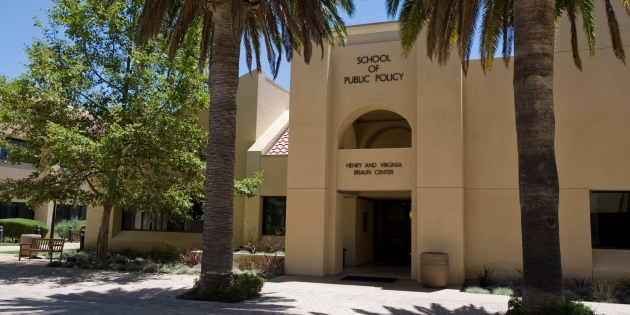 See Public Policy Differently
Early public policy programs traditionally trained students to be analysts, helping to design effective government programs. While devoting significant attention to such analysis, Pepperdine's School of Public Policy is committed to nurturing leaders who can use these tools to effect real change, not only in government agencies, but also in the private and nonprofit sectors. After graduation, we aim to help these leaders find a relevant career or Master of Public Policy job.
Beyond useful tools, this requires critical insights produced only by a broad understanding of the history and philosophy undergirding free institutions and an exposure to great ideas, courageous thinkers, and extraordinary leaders. It is based on the conviction that culture and personal moral certainties are also the valid concern of higher education—in fact, an important foundation for analysis. This significant and unique perspective is reflected in our "James Q. Wilson Curriculum," unashamedly setting it apart from many other public policy programs.

The MPP degree requires 50 units of course work with four 3-4 unit courses taken each semester for two academic years (four semesters). The first year is primarily composed of core Master of Public Policy courses and provides a foundation for the student's public policy specialization courses, most of which are taken in the second year.
Read more about Pepperdine's Public Policy graduate program:
Master of Public Policy Admissions
The Pepperdine School of Public Policy accepts applications for fall enrollment into its unique Master of Public Policy program on a rolling basis starting in September and until the early summer, depending on available space.
The School of Public Policy evaluates the next generation of policy leaders in a holistic approach.
The online MPP application starts the process. Submitting the online application doesn't necessitate having the other Public Policy Masters admission requirements finalized.
Of the two (2) letters of recommendation, one (1) should come from a professor - ideally one who has had the applicant a few times over his/her undergraduate academic studies; the two (2) essays - a personal statement that should speak to the applicant's motivations and aspirations related to the Pepperdine Public Policy master's degree and an ethical or moral dilemma reflection that should focus on how the applicant approached the situation - provide an opportunity for the applicant to showcase what type of student and leader they'd be; finally, a resume or curriculum vitae showcases the applicant's academic and professional skills, experiences, and honors.
All students are required to certify the conferment of a bachelor's degree (or equivalent) from an accredited academic institution via the submission of official transcripts. For admission purposes, unofficial transcripts from all institutions in which the applicant has received academic credit is sufficient.
For most applicants, standardized test scores (GRE, LSAT, or GMAT) are required. For those who have graduated from Pepperdine University's Seaver College within two (2) years of intended School of Public Policy enrollment, have worked for at least two (2) years as a legislative, Congressional, or governmental executive office staffer prior to intended enrollment, or qualify for the top two tiers of the "Pepperdine Policy Partners Program – P4," the standardized test score requirement is waived. If an applicant has questions regarding the standardized test requirement, they should contact the SPP admissions office at sppadmissions@pepperdine.edu.
For non-US citizen MPP applicants, TOEFL (min of 95) or IELTS (min of 7.0) scores are required, unless the applicant has or will be receiving their conferred bachelor's degree from an institution in the United States, United Kingdom, Ireland, New Zealand, Australia, or Canada or an institution in a sovereign nation that recognizes English as the de jure official language. If an applicant has questions regarding the English language test requirement, they should contact the SPP admissions office at sppadmissions@pepperdine.edu.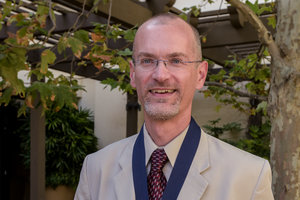 Learn about the experienced practitioners who guide the academic experience at Pepperdine as they continually shape policy in their work.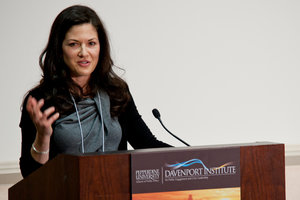 The School of Public Policy creates a community of scholarly excellence through research initiatives, student-led publications, conferences, and more.