Master of Public Policy
Earn Your MPP at Pepperdine School of Public Policy
Early public policy programs traditionally trained students to be analysts, helping to design effective government programs. While devoting significant attention to such analysis, Pepperdine's School of Public Policy is committed to nurturing leaders who can use these tools to effect real change, not only in government agencies, but also in the private and nonprofit sectors. After students graduate with their MPP degree, we aim to help these leaders find a relevant career or job.
Beyond useful tools, success in a career in public policy requires critical insights produced only by a broad understanding of the history and philosophy undergirding free institutions and an exposure to great ideas, courageous thinkers, and extraordinary leaders. It is based on the conviction that culture and personal moral certainties are also the valid concern of higher education—in fact, an important foundation for analysis. This significant and unique perspective is reflected in our "James Q. Wilson Curriculum," unashamedly setting it apart from many other public policy programs.
Program Benefits
Top 10 Program
Pepperdine's MPP is a top 10 graduate policy program in the West, as ranked by U.S. News and World Report.
Robust Scholarships
More than 97% of admitted students receive scholarships.


Career Outcome
Government
Capitol Hill Staff, Federal Agencies, Foreign Service, Intelligence Agencies, State/Local Government Leadership
Nonprofit
Think Tanks, Policy-Focused Nonprofits (Education Policy, Homelessness, Criminal Justice Reform), International NGO's
Private Sector
Corporate Communications, Consulting Firms, GovTech Firms, Government Relations, Lobbying, Political Consulting
Curriculum and Specializations
The MPP requires 50 units of course work with four 3-4 unit courses taken each semester for two academic years (four semesters). The first year is primarily composed of core courses and provides a foundation for the student's public policy specialization.
Curriculum is offered with a unique Great Books emphasis, combining rigorous quantitative coursework with core classes in political philosophy and history to prepare public leaders, not just policymakers.
American Policy and Politics
International Relations and National Security
Public Policy and Dispute Resolution
Take the Next Step
Reach out to us to learn more about Pepperdine's MPP program.
Start Your Application
Make a significant impact in the world through a cross-sector degree. Start your public leadership journey.


Take a Tour
Explore the Malibu campus, from the classrooms to the on-campus housing and all of the resources available to prepare for your future in public leadership.
Get In Touch
Fill out the Request Information form to learn about the opportunities that await you and get in contact with an SPP staff member.


Admission
Scholarships

The Pepperdine School of Public Policy awards a number of scholarships each year. These awards are made available through endowed funds, gifts from supporters and alumni, and allocation of University general funds. The Scholarship Committee awards scholarship based on merit and academic and professional experiences.

95%

of students receive scholarship support*

70%

average amount of tuition covered by scholarships*

*Average scholarship based on estimated 2023-2024 enrollment data and is not a guarantee of funding.

Application Requirements

A bachelor's degree is required for admission. GRE/GMAT/LSAT scores are optional.

Candidates must submit the following:

Completed and Signed Application
Two Letters of Recommendation
Two Essays
Current Resume or Curriculum Vitae
Bachelor's Degree
Transcripts

Our Admission Committee reviews applications for fall admission only following each of our completion deadlines and typically notifies applicants of its decision in less than two weeks. We look forward to answering your questions: sppadmissions@pepperdine.edu or 310.506.7493.
Fall 2024 Important Dates
| Application Stage | Date | Scholarships |
| --- | --- | --- |
| Early Application Form Submission | October 31 | $5,000 Scholarship Guaranteed & up to $30,000 in scholarship consideration |
| Early Application Completion | December 12 | $4,000 Scholarship Guaranteed & up to $30,000 in scholarship consideration |
| Priority Application Completion | January 31 | $3,000 Scholarship Guaranteed & up to $20,000 in scholarship consideration |
| Regular Application Completion | March 26 | $1,000 Scholarship Guaranteed & up to $10,000 in scholarship consideration |
| International Application Completion | June 1 | Varies |
Further deadline and scholarship details can be found on our Admissions Page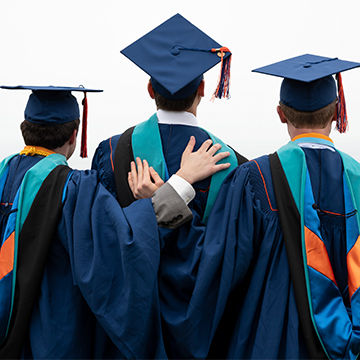 Why Get an MPP
Pepperdine School of Public Policy prepares public leaders who can work across differences and across sectors to create sustainable policy solutions. Through a distinctive curriculum our students learn to not only consider the quantitative aspects of policy decisions, but to also analyze politics from historical, philosophical, and faith perspectives.
---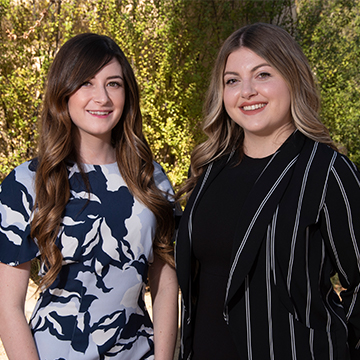 Further Your Experience
Learn more about the exciting opportunities and engage the community at Pepperdine School of Public Policy through our institutes, student organizations, and faculty research opportunities.
Wavemaker Testimonial
How a Pepperdine MPP degree prepares you for a career in education policy.
Dr. Hattie Mitchell (MPP '12)
Founder, Crete Academy
Hattie Mitchell speaks about Pepperdine's unique and well-rounded Master of Public Policy curriculum and its direct affect on her career today as she shapes education policy and the lives of her students at her charter school in South Los Angeles, Crete Academy.
Graduate Profiles
See Who You'll Be Studying With
28%
---
Employed in the public sector
33%
---
Employed in the nonprofit sector
29%
---
Employed in the private sector
11%
---
Post graduate / doctoral studies
Contact Us
Office of Admission
School of Public Policy
24255 Pacific Coast Highway
Malibu, CA 90263
Related Programs
You may also be interested in the following programs: