Dean's Report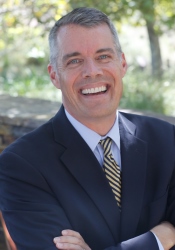 Dean's Report is a newsletter published by the School of Public Policy, highlighting the semester's distinguished lectures, conferences, student scholarship, faculty updates and new publications, Board of Visitors news, alumni notes, and other special events. The newsletter is authored by School of Public Policy students, staff, and alumni.
Current Issue
Featured Stories
"Our Common Purpose" Report Proposes Reforms for Government and Civic Participation
A nationwide bipartisan commission convened by the American Academy of Arts and Sciences issued ambitious recommendations to help a nation in crisis emerge with a more resilient democracy.
Quest for Community Webinar Series for the American Project
In a five-part webinar series, the School of Public Policy's American Project brought together policy leaders to discuss social distancing and political polarization, how decadence and the administrative state weaken the community, a communitarian conservatism, American identity post-2020 elections, and communitarianism in practice.
The Path Back to School Webinar Series
Pepperdine School of Public Policy, The Line, American Enterprise Institute, and Bellweather Education Partners hosted a six-episode webinar series on the issues and opportunities facing the K–12 community during a global pandemic at a federal, state, and district level.

Eric Duarte-McDermott Announced as Assistant Dean for Admissions and Program Relations
Eric Duarte-McDermott brings a successful student recruiting background to the School of Public Policy.
Additional highlights:
School of Public Policy Donates Thousands of Protective Face Shields to Los Angeles Healthcare Providers
Two Faculty Named Professors of Public Policy
Tony Mills Named Senior Fellow
Dean Pete Peterson Named Fellowship Advisor for the Rumsfeld Foundation's Graduate Fellowship Program

Past Issues