Academic Research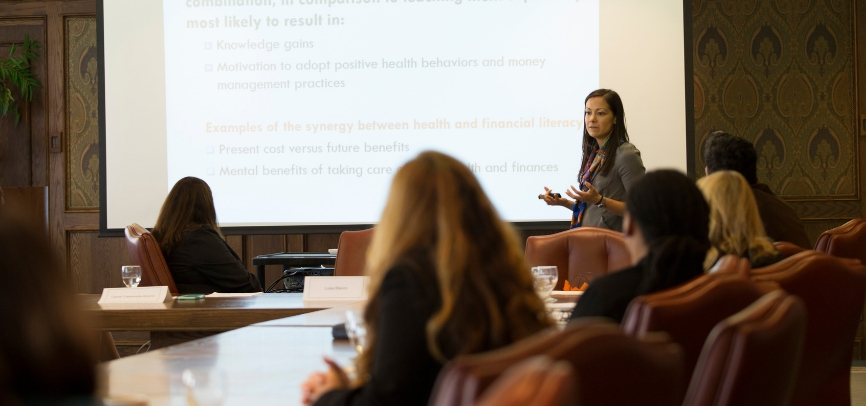 The Pepperdine School of Public Policy is committed to constructing a vibrant community of academic and scholarly excellence in which faculty and students study, investigate, learn, and flourish together. Through research conducted by the Davenport Institute for Public Engagement and Civic Leadership, leading-edge faculty research, and annual policy research seminars, you will have limitless opportunities to become involved with scholars who conduct dynamic and internationally-recognized policy research.
Faculty-authored research and working papers feature relevant policy topics including the racial/ethnic gap in bank-account ownership, retirement saving among Hispanic women, broadband infrastructure, cigarette taxes and illicit trade, civic engagement in local communities, and violence in illicit markets.
On the pulse of thought leadership in public policy, conversations on key issues such as conservatism, religious liberty, viewpoint diversity in academia, and the US role in the world are featured in research for innovative academic programs like The American Project, as well as our premier student-run scholarly journal, Pepperdine Policy Review.
Expert Speakers on Policy and Politics
At the Pepperdine School of Public Policy we say "you'll see policy differently from here." That's not just a reference to the breathtaking views on our campus, but also to our unique perspectives on policy and politics. Our faculty and policy experts welcome speaking to your students/organization about the following topics either in person or via webinar! Download the Expert Speakers on Policy and Politics flyer.
Viewpoint Diversity: Increasing Conservative Voices on Campus
How Far Left to Go? California Politics and Policy
Seeing the Future of Conservatism from Its Past
The Links Between Financial Health and Well-Being
Can Government Encourage Latinos to Save?
What Are the Racial/Ethnic Differences in Financial Literacy?
What Is the "Trump Doctrine" for American Foreign Policy?
Hot Spots Around the World: China, Iran, North Korea
The 2018 Midterms: Preview/Review
What's the Future of the US Supreme Court?
Why Conservatism is Revolutionary
Where Progressives Came From
Developing a Clearer Understanding of Justice
Conservatives and Republicans: Similarities and Differences
Should We Regulate the Internet?
Unintended Consequences: How Regulation Creates Black Markets
Entrepreneurship Around the Developing World: Too Little or Too Much?
How Conservative Politics Survives Trump: Lessons from California
High Taxes/Low Services? California Policy: Past and Future
How Do We Rebuild Economic Opportunity for the Middle Class?
What Do You Do with an MPP? Careers in Public Policy