Give to the School of Public Policy
You Can Make a Difference
With the support and partnership of its benefactors, the commitment of faculty and administration, and diligent adherence to Pepperdine's mission of scholarship and service, the School of Public Policy has become a vital laboratory for policy education and leadership in the United States and throughout the world.
Our Unique Founding
The Pepperdine School of Public Policy was founded almost two decades ago by noted scholars and leaders like James Q. Wilson, Jack Kemp, Michael Novak, and others as a response to what was being offered on America's policy school landscape. While many programs offer a technocratic approach to policy development, we invite students to consider the multiple dimensions that affect actual policy implementation, offering a comprehensive curriculum ground in both policy analysis and an exceptional understanding of policy's moral and distinctly American elements--cultural, historical, and constitutional.
Contact Us
Pete Peterson
Dean
24255 Pacific Coast Highway
Malibu, CA 90263
Giving Opportunities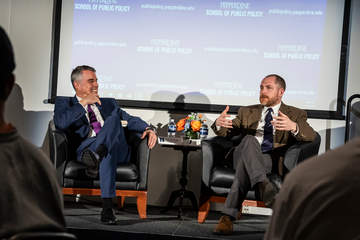 Public Policy Dean's Excellence Fund
Gifts to the Dean's Excellence Fund allow us to provide support to the following: Events: Like our Trinity Forum' Moral Sense in Politics & Policy Lecture Series, and various speakers like Stephen Goldsmith, Margarita Mooney, Dr. Patrick Deneen, and others. P4 Program Support: Dean's Excellence Funds support our growing Pepperdine Policy Partners Program (P4) and provide funding so we can welcome groups of prospective students onto campus from organizations like PPIA, ISI, and others. Student/Faculty Support: Dean's Excellence Funds are also used to support students and faculty needing funds to attend conferences and research symposia.
Large Gift Opportunity: Named/Endowed SPP Dean's Excellence Fund Gift (Inquire with Dean Peterson: 310.506.8054 or email Pete.N.Peterson@Pepperdine.edu.)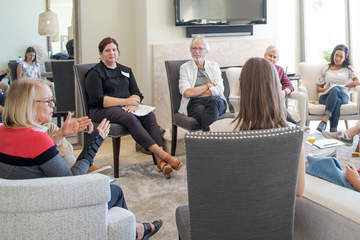 Davenport Institute for Public Engagement and Civic Leadership
The Davenport Institute promotes public engagement and participation in local government decision-making to build stronger communities, increase confidence in the democratic process, and produce better public policy. The Institute offers training in public engagement, smart communities, and a series of customizable options that are tailored to the unique needs of the organizations we work with. Thought leadership is also an essential part of the Institute's work, as represented in research, case studies, articles, webinars, and more. The Institute convenes with individuals and organizations committed to improving local government, featuring a City Manager in Residence Program, Mayor in Residence Program, and an ICMA student chapter. Finally, the Davenport Institute works with students at the School of Public Policy, developing their understanding of policymaking at the local level and imprinting our conviction that policy begins with people.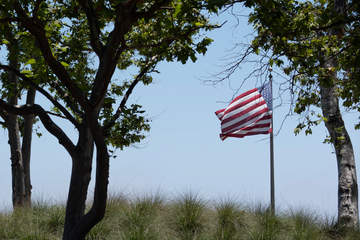 Conservative Leader Scholarship Fund
The Conservative Leader Scholarship Fund was established to provide tuition support for future conservative leaders who are enrolled in the School of Public Policy. This scholarship was established by Maureen Grace, School of Public Policy Board of Advisor in Spring of 2022. Recipients of this scholarship must demonstrate commitment to America's founding principles, the free market, servant leadership, and limited government.
*When donating via the online form linked above, under the designation section please select "other" and specify this opportunity or schedule a consultation with Pete Peterson, dean of Pepperdine School of Public Policy at Pete.N.Peterson@Pepperdine.edu.*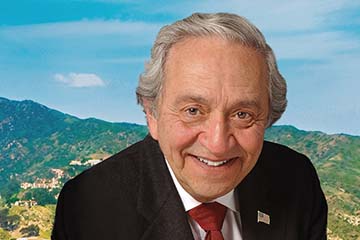 Bruce Herschensohn Endowed Scholarship
A member of the School of Public Policy's "Founding Faculty" in the 1998 academic year, Bruce Herschensohn should be considered one of our program's "Founding Fathers." Herschensohn has been involved with teaching our graduate students since that first year through last year when he gave a riveting presentation on the protests in Hong Kong. More than a teacher, Herschensohn was a true mentor to many of our students, and a friend to the school, who often led "friend-raising" efforts through his popular foreign policy roundtables. Herschensohn maintained decades' long relationships with students who have gone on to incredible careers in public policy and politics. With Herschensohn's passing in 2020, the opportunity now exists to engage and support our next generation of public leaders through an endowed scholarship program in his name. Through the Bruce Herschensohn Scholarship Program, future generations of leaders will learn about Herschensohn while offering his many friends and former students the opportunity to carry on his legacy.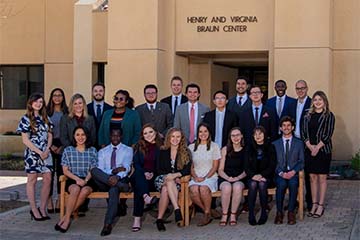 Public Policy Scholarships
The Pepperdine University School of Public Policy awards a number of public policy scholarships to students each year. These awards are made available through endowed funds, gifts from supporters and alumni, and allocation of University general funds. The Scholarship Committee awards scholarships based on merit, need, academic and professional experience, as well as standardized test scores.
Scholarship funds allow us to support students, but they can also be a way you can help us target students from specific backgrounds. Consider a named/endowed scholarship with a larger gift!
Named Scholarship Opportunities: Start with a $10,000 commitment, which can be spaced over four years.
*Mark "other" and specify this opportunity*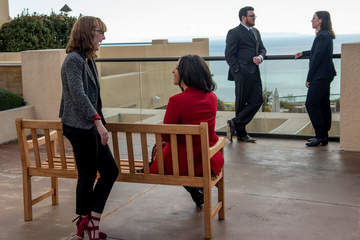 Student Emergency Fund
The Student Emergency Fund was created so that all students can continue to receive the instruction, support, and access to opportunities they deserve in serious times of need. With the support of our community, this fund has been able to steward our students through a variety of crises. Now more than ever, our students stand in need of your support. Pepperdine University's Student Care Team assesses needs on a case by case basis and continues to utilize the Student Emergency Fund to help mitigate the negative, and especially financial, impact on students due to the current global pandemic. With the support of our community, this fund has helped over 100 students find emergency shelters, purchase food and supplies, and travel home. Although the unprecedented nature of the COVID-19 crisis has prompted an outpouring of compassion, there remains an overwhelming need for support and care. Please consider joining Pepperdine's School of Public Policy in shepherding students through this difficult time by making a gift to our Student Emergency Fund. Your support will ensure that our community gets through this crisis together.
*Mark "other" and specify this opportunity*