Financial Aid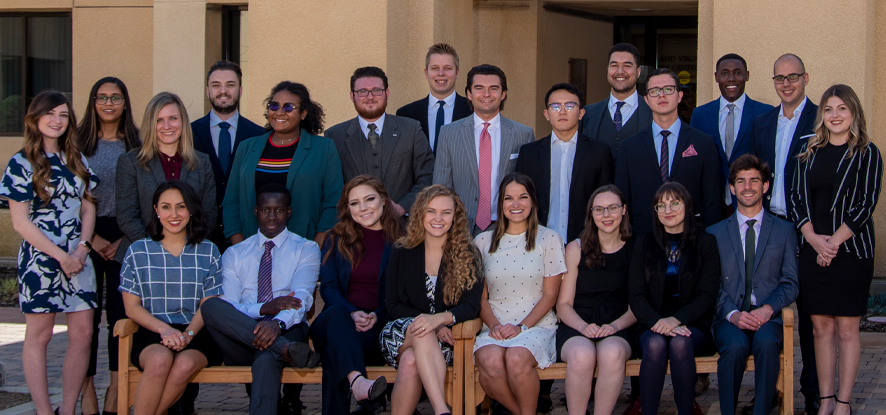 Financing education involves a commitment affecting student's financial standing. Students will be required to make important decisions about student loan borrowing. It is the students responsibility to learn how and when to apply for loans. Questions about the process may be directed to the Office of Financial Aid at 310.506.7493.
Pepperdine School of Public Policy Financial Aid Philosophy
The Financial Aid Office at the Pepperdine School of Public Policy strives to provide comprehensive aid packages that meet the needs of each student's academic goals. This includes a combination of gift (grants and scholarships) and self-help (student loans and federal work study) aid. Internal scholarship offers are merit-based (not need-based) and will not exceed the cost of tuition. Students are also encouraged to explore external scholarship opportunities. Except for Veterans' Benefits, generally, external scholarship awards will not reduce awarded internal scholarship offers. Please note all forms of financial assistance cannot exceed the established cost of attendance (COA) or student budget as defined by the School of Public Policy.
Financial aid may take several weeks to process; therefore, students are encouraged to apply for financial aid at least 8 weeks prior to the start of their studies for the academic year. Students must reapply for financial aid each academic year.
Federal Loans
Federally insured loan programs are administered by the Office of Financial Aid. Financial aid from federal, state and institutional resources should be considered as supplemental to personal resources and not as primary resources.
The William D. Ford Federal Direct Loan Program
As a result of the Health Care and Education Reconciliation Act, beginning July 1, 2010, federal student loans will no longer be made by private lenders under the Federal Family Education Loan (FFEL) Program. Instead, all new federal student loans will come directly from the U.S. Department of Education under the Direct Loan Program. For more information visit: https://studentaid.gov/.
Pepperdine University began processing Federal Subsidized, Unsubsidized, and Graduate PLUS loans through the Federal Direct Loan Program beginning with the 2010-2011 academic year (fall 2010).
A student must submit a Free Application for Federal Student Aid (FAFSA) to the Federal Student Aid Programs to determine financial need and apply for loans. The Federal Title IV School Code for Pepperdine University is 001264.