---
Fall 2024 Application Deadlines
| Application Stage | Date | Scholarships |
| --- | --- | --- |
| Early Application Form Submission* | October 31* | $5,000 Scholarship Guaranteed & up to $30,000 in scholarship consideration* |
| Early Application Completion | December 12 | $4,000 Scholarship Guaranteed & up to $30,000 in scholarship consideration |
| Priority Application Completion | January 31 | $3,000 Scholarship Guaranteed & up to $20,000 in scholarship consideration |
| Regular Application Completion | March 26 | $1,000 Scholarship Guaranteed & up to $10,000 in scholarship consideration |
| International Application Completion | June 1 | Varies |
*This is the maximum scholarship guaranteed. Completing the application at a later date does not add to this original amount.
Note: The "Early Application Form Submission" deadline only requires the completion of the application form whereas the "Early Application Completion" deadline requires the submission of the application form as well as all other supplemental materials.
---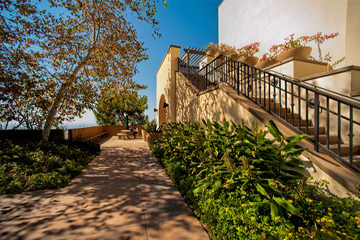 GRE/GMAT/LSAT requirements are optional for fall 2024 applicants.
For any questions regarding the application process, please reach out to our Admissions Office.
We encourage applications for the fall semester from graduates of regionally accredited institutions in all areas of study. We provide a checklist of requirements, which includes transcripts, letters of recommendation, a personal statement, and an essay focusing on a moral and ethical point of view.
Contact the Office of Admissions
---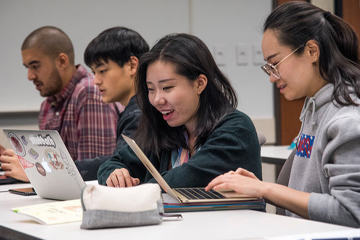 The School of Public Policy's student body includes individuals from over 20 countries, so we assure our guidelines and requirements for international applicants are well-defined and up-to-date.
---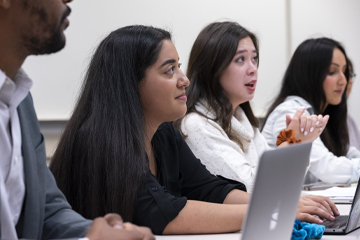 Scholarships are awarded to 90% of our students. Our Office of Financial Aid works with candidates to explore assistance options, loan programs, and Federal Work-Study.
---
Prospective Student Questions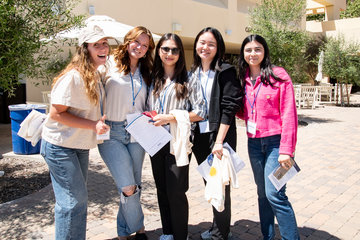 Over the years, prospective SPP students have had great questions about our unique program. We've assembled a few links to targeted SPP Blog pieces and our latest Dean's Report here to answer them.
---