Joint Master of Public Policy and Juris Doctor (MPP/JD)
The Master of Public Policy and Juris Doctor (MPP/JD) degree program is a joint degree program between the School of Public Policy and the Caruso School of Law.
The MPP/JD program is designed to strengthen and perfect the preparation of those whose successful leadership depends on a fuller understanding of and a stronger skill set for addressing issues of public policy in the practice of law or in the interface between the private business sector and an increasingly complex government presence.
Reflecting a Christian commitment to subsidiary and grassroots problem solving within community, our joint MPP/JD program addresses the management of nonprofit associations and foundations, understanding that, at times, they may depend heavily on a carefully tended relationship with government or may be expected to provide social services on behalf of the government.
Pepperdine University's joint Master of Public Policy/Juris Doctor program is unique in recognizing the growing importance of the intermediary institutions between the federal government and the individual as well as the critical role of local, regional, and state government. It further acknowledges the need for domestic and global business to appreciate more fully the implications of public policy both in the United States and other regions and how to manage those policies.
Interested students must apply to and be accepted by both the School of Public Policy and the School of Law program, separately. Please consult the academic catalog for joint degree program details.
Program Benefits
Top Ranked Schools
U.S. News and World Report ranks Pepperdine's MPP a top 10 graduate policy program in the West and Pepperdine's JD #51 in Best Law Schools.
Finish Faster
Complete a JD and an MPP in four years instead of the typical five.


Maximize Career Outcomes
Law
Lawyer, Attorney (Regulatory, Antitrust, Compliance, Alternative Dispute Resolution), Human Rights and Civil Rights Law, Military Judge Advocate (JAG)
Government
International Law (World Trade Organization, United Nations), Policy Analyst, Global Justice, Diplomat, Labor Relations, Intelligence
Nonprofit
Think Tank, Research and Academia, Development Officer, Communications Manager, Conflict Coaching, International NGO's
Take the Next Step
Reach out to us to learn more about Pepperdine's MPP program.
Start Your Application
Make a significant impact in the world through a cross-sector degree. Start your public leadership journey.


Take a Tour
Explore the Malibu campus, from the classrooms to the on-campus housing and all of the resources available to prepare for your future in public leadership.
Get In Touch
Fill out the Request Information form to learn about the opportunities that await you and get in contact with an SPP staff member.


Curriculum
The Master of Public Policy and Juris Doctor (MPP/JD) degree program is a joint program between the School of Public Policy and the Rick J. Caruso School of Law.
The joint degree program requires a total of 116 credit units: 78 units in law courses and 38 credits in public policy. It thus permits the student to complete in four years what would ordinarily require five years if taken separately.
MPP Specializations
American Policy and Politics
Applied Economic Policy
International Relations and National Security
Public Policy and Dispute Resolution
State and Local Policy
Scholarships
Joint degree students are eligible for the Pepperdine School of Public Policy awarded scholarships each year. Awards are made available through endowed funds, gifts from supporters and alumni, and allocation of University general funds. The Scholarship Committee awards scholarship based on merit, academic, and professional experiences.
Students must apply separately for scholarships made available through the Pepperdine Caruso School of Law Scholarships.
97%
of students receive scholarship support*
70%
average amount of tuition covered by scholarships*
*Average MPP scholarship based on estimated 2022-2023 enrollment data and is not a guarantee of funding.
---
School of Public Policy MPP Admission Requirements
Applications are accepted for the Fall term only following each of our completion deadlines.
The School of Public Policy processes completed applications beginning October through July for each Fall term enrollment. We provide a checklist of requirements, which includes transcripts, letters of recommendation, and a personal essay focusing on your moral and ethical point of view.
---
Caruso School of Law JD Admission Requirements
Applications for the joint JD program are accepted for the Fall term only .
Students are admitted on a rolling basis, with decisions made between December and May.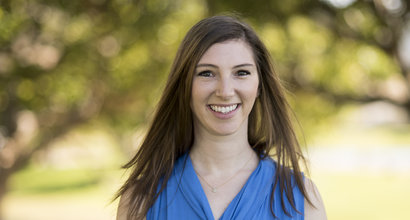 Wavemaker Highlight
Kiley Widelitz
Contracts Specialist
Space and Missile Systems Center
U.S. Department of Defense
Los Angeles Air Force Base
JD/MPP, Pepperdine University, 2015
Specialization: Applied Economic Policy
Contact Us
Office of Admission
Pepperdine University
School of Public Policy
24255 Pacific Coast Highway
Malibu, CA 90263