MPP Professional Development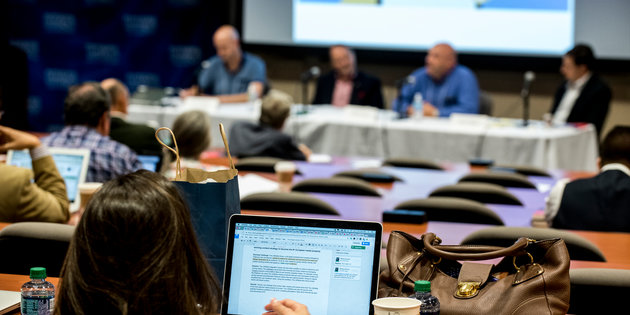 Students must participate in a series of professional development experiences each semester. The School of Public Policy hosts a range of professional development events throughout the academic year. These co-curricular activities are intended to provide both career-oriented professional preparation in areas such as job search strategies, career development, and networking, as well as hands-on opportunities to interact with leading scholars and practitioners in the field of public policy.
The Program Services Manager for Professional Development and Alumni Affairs administers this requirement assisting students with their professional experiences and exposure. This program requirement enables students to see first-hand public policy in practice, broadens their horizons on the types of careers open to policy practitioners, and promotes cross-sector networking. As with the other components of the program, the Professional Development requirement balances viewpoint diversity, thinking historically, and political philosophy with the leadership and experiential components of the overall curriculum in a co-curricular nature.
Students may review more details and procedures about the Professional Development requirement here.