Social Capital Summit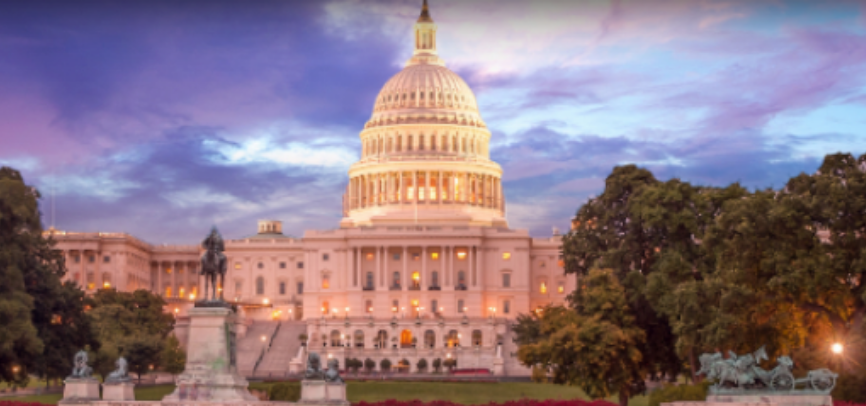 Event Details
Tuesday, June 4, 2019
Dirksen Senate Office Building
50 Constitution Avenue Northeast
Washington, DC 20002
For more information about this event, please email sppevents@pepperdine.edu, or call 310.506.7490
Join the School of Public Policy in Washington, DC, as the American Project hosts "The Social Capital Summit" in the United States Capitol.
An afternoon of panels and speakers will outline both the challenges and opportunities for applying what we've called a "conservatism of connection" to specific policy prescriptions.
Americans agree that our democracy is threatened by a profound polarization in our politics. They do not agree on what we can do to solve this at a systemic level. Three years ago, a group of center-right activists, thought leaders and academics began gathering to better diagnose the problem and offer solutions. Dubbed the "American Project," this unique academic/activist initiative is based at Pepperdine University's School of Public Policy.
Though coming from a variety of backgrounds, the central argument of the "Project" is that a robust communitarian conservatism is essential to responding to this era known for its "loneliness" and alienation. But what does this historical/philosophical discussion mean for actual policymakers?
Join leading thinkers in American life offer concrete solutions to build back trust in America. Discover what conservative policies can best solve this crisis.
Agenda
12:00 PM - CHECK-IN

12:15 PM - WELCOME & INTRODUCTION: What is the American Project?
Speakers:
12:25 PM - LUNCH & KEYNOTE
Speaker:
Mike Lee, United States Senator, Utah
1:00 PM - PANEL: America's "Loneliness" Problem and the Challenge to Social Capital
Speakers:
Timothy P. Carney, Visiting Fellow, American Enterprise Institute
Warren Farrell, Author, The Boy Crisis
Laura A. Maristany, Associate Director, Governance Program, Democracy Fund
Joshua Mitchell, Professor of Political Theory, Georgetown University
Moderator:
Pete Peterson, Dean, Pepperdine School of Public Policy


2:15 PM - PANEL: Can Government Build Back Social Capital?
Speakers:
Vanessa Brown Calder, Senior Policy Advisor, United States Congress Joint Economic Committee
Lanhee J. Chen, David and Diane Steffy Research Fellow, Hoover Institution
Ryan Streeter, Director of Domestic Policy Studies, American Enterprise Institute
Scott Winship, Executive Director, Social Capital Project, United States Congress Joint Economic Committee
Moderator:
Cherie Harder, President, The Trinity Forum


3:30 PM - PANEL: Today's Social Capital Builders and Their Policy Needs

Speakers:
Daniel Garza, President, The LIBRE Initiative
Anne Snyder, Editor-in-Chief, Comment Magazine
John Wood Jr., Director of Media Development, Better Angels
Robert L. Woodson, Founder and President, Woodson Center
Moderator:
Richard Tafel, Co-Founder, The American Project


4:40 PM- CLOSING: Next Steps for a "Conservatism of Connection"
Speakers:
Pete Peterson, Dean, Pepperdine School of Public Policy
Richard Tafel, Co-Founder, The American Project


5:00 PM - RECEPTION: The Alibi
237 2nd St NW Washington, DC 20001
Appetizers and non-alcoholic beverages provided. Cash bar available.