Master of Public Policy Specializations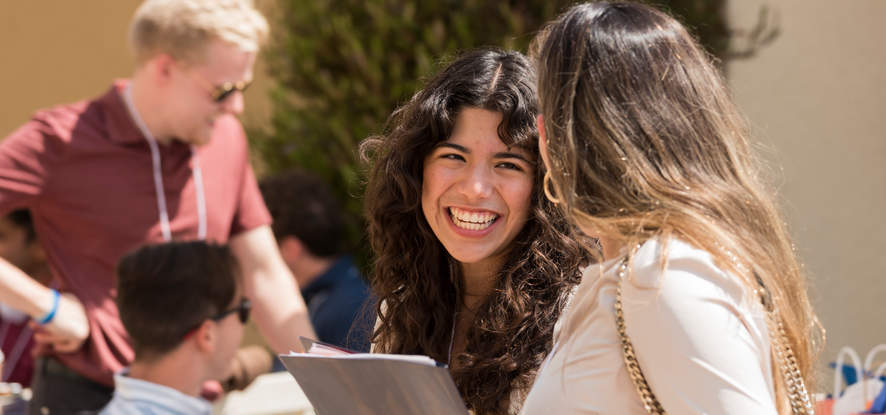 1 Degree—5 Specializations
Students enrolled in the School of Public Policy's Master of Public Policy degree program will choose an area of special interest for their second year. For their specialization, they will take one course as an introduction to the field at the end of their first year and before their Policy Internship. Specialization courses will be offered in:
Curriculum to Career Paths
Specializations
Descriptions
Career Paths
Top Courses
American Policy and Politics
The American politics specialization analyzes the dynamic nature of American society and considers the political, economic, and social implications of federal and local policies. It includes the development of skills in building consensus among a variety of constituents affected by the new policy initiatives.

Capitol Hill Staff
Corporate Communications/Government Relations (Private Sector)
Federal Agency Staff
National Nonprofits & Foundation

American Democratic Culture
Environmental Regulation, Business, and Society
Political Communications and Strategy

Applied Economic Policy
The economics specialization examines such policies as urban and global issues, the evaluation of law and public policy, regional and metropolitan growth, and the role of government in a market economy.

Think Tank Research Analyst
State Policy Researcher
Government Consulting (Private Sector)
PhD Preparation

Global Economics
Applied Econometrics
Public Finance and Public Choice

International Relations and National Security
The international relations and national security specialization traces a new role for U.S. leadership including studies in statesmanship; global alliances; and U.S. relations to such areas as Latin America, Asia, Africa, the Middle East, or Eastern Europe.

International NGO's
Federal Intelligence Agencies
State Department & Foreign Service

National Security and Freedom
War, Strategy, Democracy, and Politics
Regional Studies: Eastern Europe, Asia Pacific in World Affairs, Latin America

Public Policy and Dispute Resolution*

The dispute resolution specialization focuses on solving public challenges in collaborative ways, preparing leaders with policy expertise and the skills to work across differences in an era of polarization.

*Students who apply for this specialization will be reviewed by the admissions committee and are admitted on a space-available basis.

International NGO Negotiation Positions
State/Local Government Advisory Positions
Government Relations Positions (Private Sector)

State and Local Policy
The state and local specialization teaches students how regions grow, develop, and can be effectively governed. Today, governors, mayors, and other municipal and business leaders are creating many of the most innovative and effective policy initiatives at local levels.

State Capital Staff/Elected Office
Municipal Government Leadership
State Policy Thinktanks
Government Technology Firms (Private Sector)

Policy Relationships of State and Local Government
Leadership through Public Engagement
Education Reform and Leadership
Students wishing to declare or change specialization(s), should use the Specialization Declaration Form.
Continuous scrutiny and development of the program may result in adjustments in the content, sequencing, and coverage of courses in the required curriculum during future academic years.
Students in good standing (free of probation) may, at their option, choose to double specialize in any two tracks.
The International Relations specialty may focus more specifically on one area such as Latin America, the Middle East, or the Pacific Basin depending on interest among the current student cohort.