What Can I Do with a Master of Public Policy Degree?
A master of public policy (MPP) shouldn't be confused with a master of government service degree. While government is ultimately where public policies become laws or regulations, the MPP is a multi-disciplinary, cross-sector (public sector/nonprofit/private sector) degree, and as such, your career and job options are varied.
Government job options for individuals with MPP degrees include:
Political positions such as working for a local official or state legislator, for a United States Representative or Senator, or in the White House and range from campaign operations, legislative analysis, events and public relations, communications, and policy development.
Non-political options within the government sector, ranging from program analysis, program management and administration, legal analysis to public relations and communications and policy development for local, state, national, and international government agencies.
Within the nonprofit arena, public policy graduates can conduct policy research; do advocacy work on specific policy issues including policy management, development, and communication; serve on a government relations team; or be entrepreneurs starting their own nonprofit or non-governmental organization (NGO).
Increasingly, the private sector is looking for master of public policy graduates as businesses begin to recognize the role policy development and implementation plays in influencing and affecting their business decisions. These jobs include advocacy and government relations roles, but also more traditional Master of Business Administration roles like marketing, communications, public relations, consulting, and program analysis and management.
Overall, an MPP may be the most flexible graduate professional degree available, qualifying holders for not only a wide range of careers and jobs, but also the ability to jump sectors seamlessly.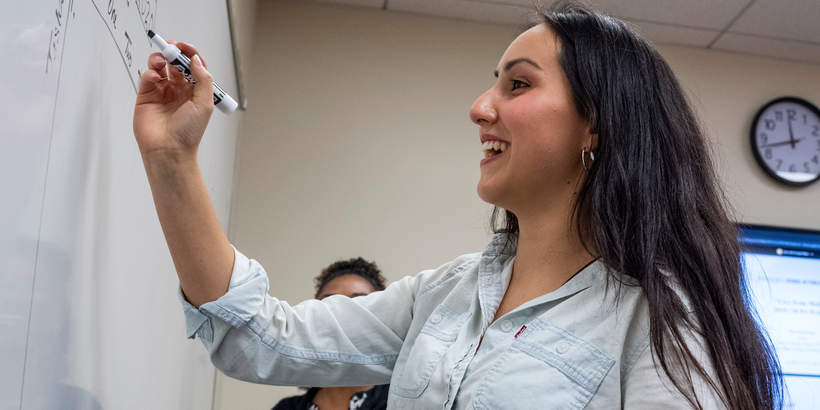 What Sectors Hire Master of Public Policy Graduates?
Because of the multi-disciplinary nature of master of public policy programs, the government, private sector, and nonprofit arena all recruit graduates.
As of 2015 data provided by the Network of Schools of Public Policy, Affairs, and Administration (NASPAA), fields in which master of public policy or administration graduates are employed six months after graduation include the following:
23% are working for a domestic nonprofit
17% for a local government
15% for a state/provincial/regional government
12% for a non-research/consulting business
11% for a national or central government
8% are in the research/consulting private sector
5% are in a government not in the same country as the program the graduate completed
4% are in an international nonprofit and pursuing further higher education (i.e. a PhD)
1% has entered military service.
What Are Some Public Policy Careers and Jobs?
Career and job prospects for master of public policy graduates are vast. The following is a cross-section of potential jobs held by MPP graduates:
Private Sector Jobs:
Government relations manager
Corporate communications
Public relations and marketing manager
Consultant
Government tech firm
Policy-related media opportunities
Nonprofit Sector Jobs:
Policy research assistant/associate/fellow
Foundations: From community to national philanthropy
Think tank positions: Communications to research
Community outreach manager
Assistant professor/lecturer
Government Sector Jobs:
Legislative aide: State governments to Capitol Hill
Program analyst/administrator/manager
Intelligence services
City manager
Representative/senator/elected official
Foreign Service
How Do I Get a Public Policy Job?
Just like job searching in any industry, graduates can find a public policy job in a number of ways.
Various job listing boards online provide a quick and easily searchable option for those looking to find public policy jobs. These include publicservicecareers.org, www.usajobs.gov, www.idealist.org, and LinkedIn's jobs search.
In addition, most master of public policy programs has dedicated career services staff on campus to assist with the job search process and notify students of employment opportunities. We have also created our own SPP Job Board for policy-related careers.
Finally, your own network provides employment opportunities, networking with faculty, friends, and the great policy communities in government, the nonprofit arena, and the private sector, which allows master of public policy holders to market themselves for job openings. Public policy students are encouraged to broaden these networks through internships during their graduate studies.
Resources to Help Find a Public Policy Job
In addition to the links listed above, there are many advocacy organizations, labor unions, lobbyists, and think tanks that can help MPP graduates find public policy jobs.
Foreign Policy Association: Foreign policy resources—both general and job-related.
NIRA's World Directory of Think Tanks: Directory of more than 500 think tanks from 100 different countries.
Political Jobs: General public policy job board.
Roll Call Jobs: Political news and Washington, DC-area job postings from within the public policy sector.
The Hill: Political news and Washington, DC-area job postings from within the public policy sector.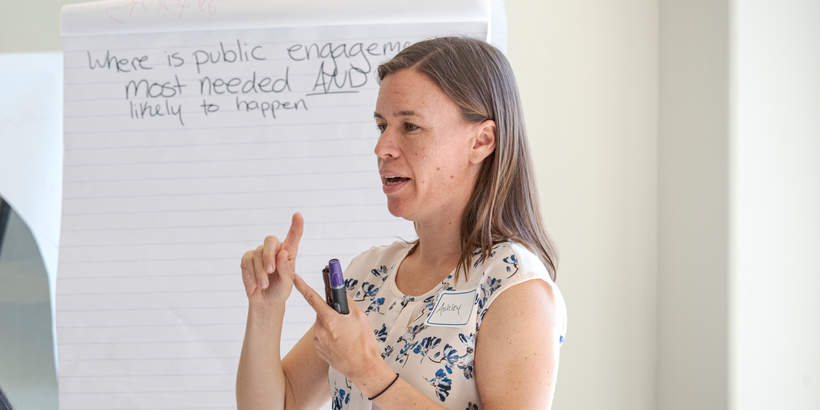 What Skills are Employers in the Public Policy Field Seeking?
Employers in the public policy field typically seek potential recruits with the following set of skills:
Communication, particularly public speaking. Strong communication skills help those who enter a public policy career convey information clearly and persuasively, whether it be written, orally, or through multimedia.
Strong knowledge of legal, political, social, economic, and technological issues.
The ability to perform research to collect or analyze data, as well as synthesize information.
Strategic decision-making and the ability to work independently on multiple tasks concurrently.
What Do Pepperdine Master of Public Policy Graduates Do with Their Degrees?
The Pepperdine master of public policy prepares policy leaders via a unique liberal arts curriculum that not only emphasizes quantitative analysis, but also political philosophy, applied history, and strategy. This unique approach firmly prepares graduates for careers in a wide range of sectors ensuring they are leaders from day one.
At a glance, six months after graduation, 88 percent of Pepperdine master of public policy graduates are employed or pursuing postgraduate studies, including PhDs in economics, public policy, political science, political philosophy, or history. Of those employed 46 percent are in the private sector, 31 percent in the nonprofit arena, and 23 percent in government service.
As a smaller-midsized program (45-50 students per cohort), our career services staff and faculty can take a personalized approach to support our students well into their careers. We're often supporting our 1,000+ alumni at various stages throughout their public service careers.
For more details about a career in public policy with the Pepperdine master of public policy, check out the Careers in Public Policy.
What Is Different About the Careers of Pepperdine Master of Public Policy Graduates versus Other Graduate Public Policy Programs?
As you'll notice from the NASPAA data versus the Pepperdine School of Public Policy data, Pepperdine master of public policy graduates are heavily represented in the private sector and nonprofit arena than in government service.
Of those employed, 64 percent of Pepperdine master of public policy graduates are in those two sectors compared to 49 percent of all master of public policy or administration graduates (28 percent non-profit, 21 percent private sector).
This is because of the unique way the Pepperdine School of Public Policy educates its students. While most graduate public policy programs are designed to educate and prepare technocrats and government bureaucrats, the Pepperdine School of Public Policy's philosophy is to educate leaders by melding quantitative analysis with qualitative reasoning in an approach that ensures students not only see policy problems and solutions, but also the human and ethical impact of policy decisions.
As such, Pepperdine's master of public policy graduates are persuasive communicators, effective problem-solvers, strong critical thinkers, and savvy strategists. They can technically understand policy problems, identify solutions, develop effective implementation plans, and evaluate results. Pepperdine master of public policy graduates promote policy research and encourage public engagement all while understanding the philosophical foundations of policy stakeholders and the causes and resolutions of current and past policy debates. These skills are highly valued in all sectors but particularly so in the nonprofit arena and private sector.
What Would My Salary Be with a Master of Public Policy Degree?
Like any profession, your salary depends on a number of variables, including geographical region, previous work experience, role and responsibilities, and level of education among others.
That said, of master of public policy or administration graduates employed, 33 percent earn a salary of over $55,000 in their first job after graduation compared to just 16 percent who earn such a salary prior to entering the graduate policy program.
Additionally, three years after graduation, 65 percent are making over $55,000 with almost 10 percent earning over $100,000, up from just two percent from their first job after graduation.
On average, master of public policy or administration graduates administer a budget of almost $700,000 and supervise a team of 15 people within three years of graduating.
More information can be found about graduate policy program earnings and careers at the NASPAA career resources site.
*Data from 2018 NASPAA survey
How Does Pepperdine Prepare Its Students for a Career in Public Policy?
The Pepperdine School of Public Policy strongly believes in professional and career development for all of our students and alumni. Our career-centric program incorporates two unique features—the policy internship and the professional development requirement.
The policy internship—240 hours of substantial policy work—enables students to put their policy education to practice either during the school year or over the summer.
The professional development requirement seeks to encourage students to set aside their homework to network and explore the greater policy community via attendances at career service events, lectures, conferences, seminars, and other events both on-campus and off-campus. The School of Public Policy hosts a wide variety of eligible professional development programming, and students are encouraged to seek out and attend off-campus opportunities to further broaden their policy exposure.
A dedicated Program Services Manager for Professional Development & Alumni Affairs for the Pepperdine School of Public Policy plans career services events; networks on behalf of the Pepperdine master of public policy students and alumni with potential employers across all sectors; and counsels students on interviewing, resume and cover letter writing, and job searching skills.
With many connections into a variety of public service networks, we are regularly updating our private SPP student/alum Linkedin page, as well as our Public Policy Job Board.