The School of Public Policy is host to several noteworthy visiting scholars, public- and private-sector officials, and policy leaders, providing students the chance to interact with those responsible for shaping policy in their respective fields.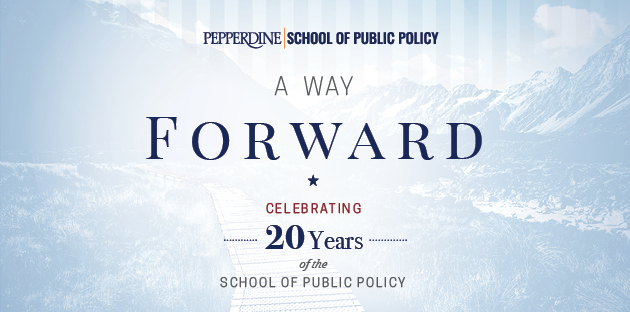 Featured Event
November 4, 2017
Ronald Reagan Presidential Library
Simi Valley, California
Join us as we celebrate the School of Public Policy's first 20 years—and look ahead to exciting plans for our future as we pave A Way Forward in fortifying the bridge between the public and public policy.
We will welcome US Senator Benjamin E. Sasse of Nebraska, whose strong convictions and independent voice have made him a respected leader in only his first term in Washington, DC.
---
Recent Events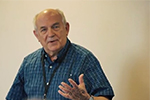 "The Future of the 'American Project' in a Highly Technological World"
Dr. Charles Murray
W. H. Brady Scholar, American Enterprise Institute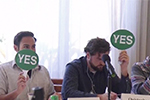 Citizen's Initiative Review
A demonstration of one option for increasing engagement around the state ballot initiative.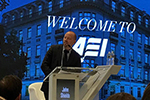 "How Far Left?: The Quest for Viewpoint Diversity in American Higher Education"
Dr. Jon Shields
Associate Professor, Claremont McKenna College
Author, Passing on the Right: Conservative Professor in the Progressive University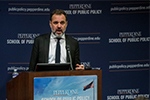 "Why Leaders of the Future Need to Study the Past: The Case For Applied History"
Dr. Niall Ferguson
Senior Fellow, Hoover Institution, Stanford University
Senior Fellow, Center for European Studies, Harvard University
View more past events here.