Preserving the American Project: The Bias Narrative vs. the Development Narrative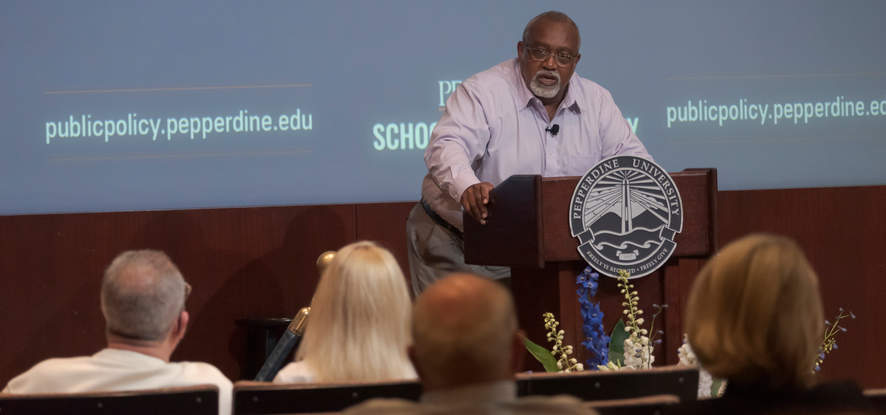 Event Details
Saturday, June 5, 2021
5:00 PM PDT
Elkins Auditorium
Pepperdine University
Malibu, CA
For more information about this event, please email sppevents@pepperdine.edu, or call 310.506.7490.
The Augustus and Patricia Tagliaferri Dean's Distinguished Lecture Series was established through an endowment for the School of Public Policy by benefactor Dr. Augustus "Gus" Tagliaferri (MBA '74). From its founding, the School of Public Policy has uniquely considered the role all the liberal arts play in shaping sustainable policy and great leaders.
The Augustus and Patricia Tagliaferri Dean's Distinguished Lecture Series hosts leading scholars to explore the many facets that comprise wise public decision-making.
Last year's wave of public protests across America literally and figuratively placed the question of race front and center in the nation's public square. The debates around the best ways forward—politically and in public policy—have been polarizing and wide-ranging. But a common thread running through even disparate policy proposals has been the quest for increasing the "social capital"—the relational foundations of economic opportunity—of African Americans.
In this lecture by one of the country's foremost experts on social capital, economist Dr. Glenn Loury will explore the components that lead to greater economic opportunity and broader societal flourishing . . . and those that don't. In so doing, we might realize anew the common aspirations we all have for "the pursuit of happiness."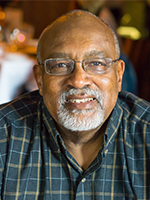 Glenn C. Loury is the Merton P. Stoltz Professor of Economics at Brown University. He holds a BA in mathematics from Northwestern University and a PhD in economics from the Massachusetts Institute of Technology. As an economic theorist, he has published widely and lectured throughout the world on his research. He is also among America's leading critics writing on racial inequality. He has been elected as a Distinguished Fellow of the American Economics Association, as a member of the American Philosophical Society and of the US Council on Foreign Relations, and as a fellow of the Econometric Society and of the American Academy of Arts and Sciences.
Important Registration Instructions
All guests must be registered and should have available all guest's names, mobile phone numbers, emails, and residency, and vaccination information prior to beginning the registration process. In-person registration closed on Sunday, May 30, 2021, at 11:59 PM PDT.
By registering to attend this event you are agreeing to abide by LA County Regulations and Pepperdine University COVID-19 safety protocols which include but are not limited to the following:
Face masks are required to be worn over the mouth and nose while at Pepperdine University. Masks may be briefly removed while seated to eat and drink before being replaced.
Participants are required to remain 6' apart from anyone not in their own household.
Attendees must not come if they are experiencing cough, shortness of breath, difficulty breathing, fever, chills, or if they are under current isolation or quarantine orders.
Attendees should remain in their seats throughout the event except for visits to the restroom.
Guests that are residents of California must provide a valid photo identification card upon arrival.
Guests that are residents outside of California must provide a valid photo identification card and proof of full COVID-19 vaccination upon arrival. Proof of vaccination can include the physical CDC card, photograph of vaccination card, or vaccination passport where date of final shot is at least two weeks prior to the event date.
Note: This event will be live-streamed for those unable to attend in person.