School of Public Policy Graduation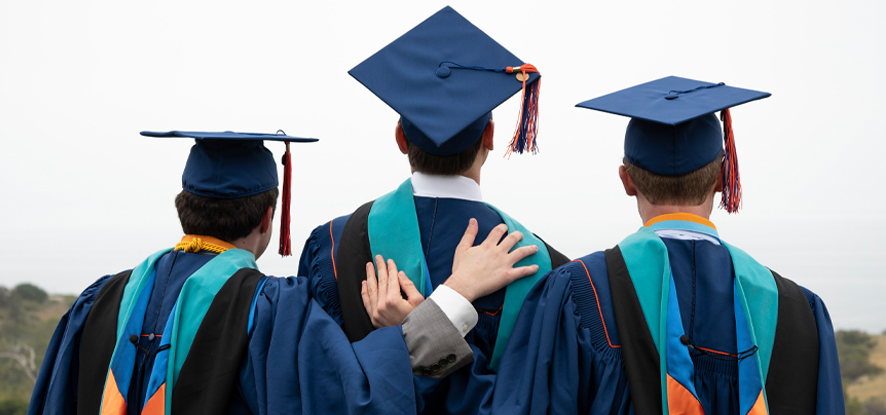 Commencement

Class of 2020 and Class of 2021
Date: Friday, May 14, 2021
Time: 10:30 AM
Location: Alumni Park

Graduate Arrival: 9:30 AM for robing and lineup
Safety
All who attend the ceremonies—graduates, faculty, staff, guests, and others—must wear a mask that covers their nose and mouth at all times. Attendees must not come if they are experiencing cough, shortness of breath, difficulty breathing, fever, chills, or if they are under current isolation or quarantine orders. Guests should remain in their seats throughout the ceremony except for visits to the restroom. Attendees must maintain appropriate physical distancing between attendees not from their household. Attendees will find hand sanitizing stations throughout the ceremony site and bottled water may be found at each ceremony seat and at bottled water stations.


Livestream
Commencement will be live streamed for guests who are unable to attend. The URL for the live stream will be live on this page the morning of graduation.


Tickets

Graduates and guests will receive seating assignments no later than 24 hours prior to the ceremony.
Guests will be required to present a printed hard copy of their ticket or display the ticket on their phone. Attendees who have not received their ticket are encouraged to contact their graduate directly.
The graduation site will be a secured venue with only one entrance. Only guests with a valid ticket and photo identification (and for out of state guests a vaccination record) will be admitted. Unregistered guests or those without proper identification will be turned away.


Regalia
Graduation regalia rentals including the cap, gown, hood, and tassel will be provided by SPP for all students participating in commencement ceremonies. Regalia will be available the day of the ceremony at Alumni Park and students should plan to arrive no later than 9:30 AM to allow for robing, photos, and lineup. Tassels and caps may be kept by the student. The gown and hood must be returned at the conclusion of the ceremony. Students who wish to purchase their hood or gown should contact the Herff Jones representative at the Cap and Gown Return tent at the conclusion of the ceremony.


Unable to Participate
The names of all graduates will be read during the commencement ceremony. All graduates precluded from participating in the ceremony will be eligible to participate in the SPP commencement ceremony in 2022.