School of Public Policy Graduation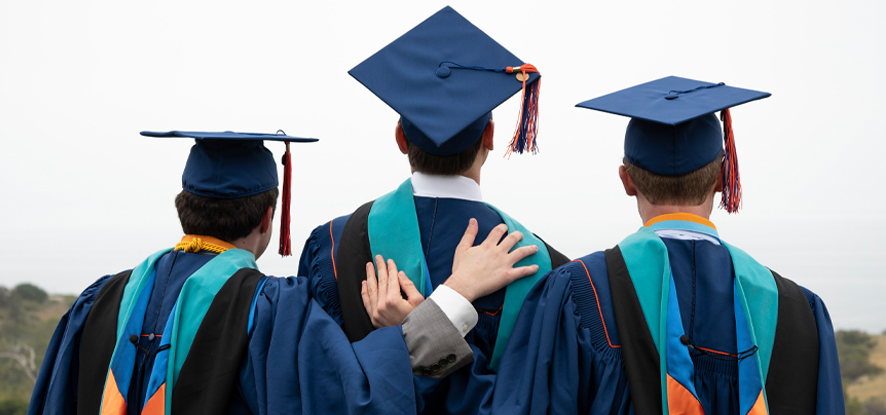 Graduation 2020 and 2021 - Check Back for Updates
COVID-19 Planning and Preparedness
Pepperdine University is closely monitoring developments for Coronavirus Disease 2019. Learn more about the University's response plans to keep our campus communities safe.
In line with recommendations from multiple governmental and health agencies, limiting the number of people at gatherings, the University postponed the commencement ceremonies scheduled for the spring 2020. Information about commencement and the spring 2021 is forthcoming. Nonetheless, graduating students who complete their coursework will receive their degrees as scheduled and should be assured that commencement ceremonies will take place on the Malibu campus at a future date.
The Pepperdine School of Public Policy honors its students who have successfully achieved completion of the Master of Public Policy degree with a graduation ceremony of pomp and circumstance. Each spring the celebration occurs, overlooking the Pacific Ocean in Malibu, for those who successfully complete their degree prepared to join a distinguished cadre of alumni leaders.
Spring 2020 graduation: Friday, April 17, 2020 (postponed)
Spring 2021 graduation: Friday, April 30, 2021 (tentative)
Location: Alumni Park (tentative)
Candidates for graduation should follow the instructions and procedures outlined here for a successful experience.