"The Rational Bible: Exodus"
2018 - Patricia Tagliaferri Dean's Distinguished Lecture Series
"The Rational Bible: Exodus"
Dennis Prager
Founder, PragerU
Wednesday, November 28, 2018
6:30 PM
Elkins Auditorium
Malibu, California
For more information please email sppevents@pepperdine.edu, or call 310.506.7490
The School of Public Policy hosted its annual Patricia Tagliaferri Dean's Distinguished Lecture Series. We were honored to welcome keynote speaker Dennis Prager, founder of PragerU. Prager's newest book, released in April 2018, is the first of his five-volume Bible commentary entitled, The Rational Bible: Exodus – God, Slavery and Freedom. While many people may think the Bible, the most influential book in world history, is outdated Prager's explanation of the Book of Exodus, the second book of the Bible, will demonstrate that the Bible is not only powerfully relevant to today's issues, but completely consistent with rational thought.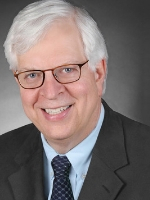 Prager is a best-selling author, columnist, and nationally syndicated radio talk show host based in Los Angeles. His radio show is heard by over 2 million listeners on 150 stations acrossthe country. A highly sought-after speaker and frequent cable news show guest, Prager has lectured all over the world including Europe, Asia, Israel, and Australia. His New York Times best-selling books include Think a Second Time, Happiness is a Serious Problem and Still the Best.
Hope: Why American Values Must Triumph, and The Ten Commandments: Still the Best MoralCode. In 2016 Simon and Schuster released a revised and updated 3rd edition of his highly praised book, Why the Jews: The Reason for Anti-Semitism, the Most Accurate Predictor of Human Evil. His non-profit venture, Prager University, co-founded with Allen Estrin, is a virtual university on the Internet with a powerful twist—all the courses are five minutes long. In 2018 alone, PragerU had more than 1 billion views on YouTube and Facebook, making it by far the largest producer and distributor of non-liberal video content in the world. Over 60% of its viewers are under 35. In addition to Prager, faculty members include Walter Williams, Arthur Brooks, Steve Forbes, Kimberly Strassel, Heather MacDonald, Mike Rowe, Jordan Peterson, Ayan Hirsi Ali, Alan Dershowitz, and Ben Shapiro among many others.
Watch the Patricia Tagliaferri Dean's Distinguished Lecture: "The Rational Bible: Exodus"