Live Not By Lies Conference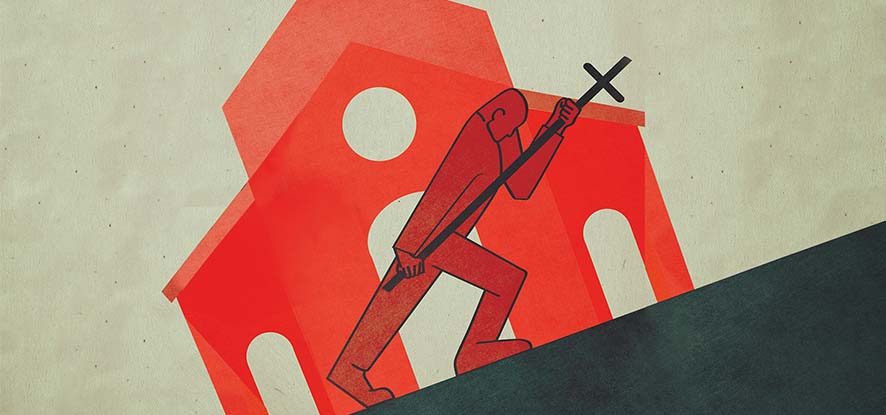 Event Details
Tuesday, November 9, 2021
11:30 AM - 5:00 PM
Drescher Graduate Campus
Pepperdine University
Malibu, CA

For more information about this event, please email sppevents@pepperdine.edu, or call 310.506.7490.
Drawing the title of his recent bestselling book, Live Not By Lies, from Soviet dissident Aleksandr Solzhenitsyn's famous command to his countrymen living under communism, Rod Dreher argues that American culture and public policies are becoming increasingly hostile to our own treasured civil liberties—from freedom of speech to association. The forces at work in what Dreher describes as "soft totalitarianism" range from corporate America to identity politics, and can be driven from illiberal organizations on the political far left to far right. Dreher sees policy and political results of these movements can be seen in "speech codes" on college campuses to conspiracy-riven political groups like QAnon. The impacts on America's political culture range from social alienation and loneliness to the declining public trust in our governing institutions. Dreher paints a stark picture of America's public square—especially for people of faith—but how serious is it?
The next in our ongoing series of events exploring the intersection of faith and public policy, the Pepperdine School of Public Policy is delighted to host Dreher along with a set of panel responses in this timely half-day event, debating Dreher's arguments in the higher education and government arenas. Our concluding panel will be a "how now shall we live?" conversation, discussing what a Christian citizen's and policy maker's perspective should be in an era known for political polarization and secularization.
Please note, registration is required to attend this event.
Conference Schedule
11:30 AM: Check-In
12:00 PM: Lunch & Keynote Speaker
1:15 PM: Panel 1: Live Not By Lies—Education
2:25 PM: Panel 2: Live Not By Lies—Government
3:45 PM: Panel 3: How Now Shall We Live? Developing a Christian Response in Policy/Politics
5:00 PM: Optional Networking Reception (off site)
Speakers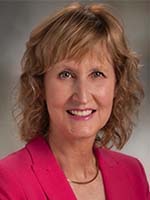 Mari Barke
Board President
Orange County Board of Education
Mari Barke was elected to the Orange County Board of Education in 2018, where she currently serves as the Board President. She ran for office so that more children in Orange County would have the educational choices and opportunities that her own children enjoyed.
Barke also works with the California Policy Center on their Parent Union, California Local Elected Officials (CLEO), and Janus projects and serves as the director of their CLEO project
Mari is on the board of directors of the Cypress Chamber of Commerce and an ambassador for the Los Alamitos Chamber of Commerce. Barke is also on the advisory committee of California for Equal Rights (CFER) Foundation. Barke serves as 1st vice president for the West Orange County Republican Women Federated and is an active member of the Lincoln Club of Orange County.
Barke has a Bachelor's degree in Finance from California State University, Northridge.
She and her husband Jeff live in Rossmoor. They are high school sweethearts and have two grown children.
Lance Christensen (MPP '04)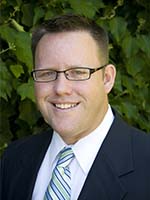 Lance Christensen (MPP '04)
Chief Strategist
Fix California's Education Savings Account Act of 2022
Lance Christensen (MPP '04) brings nearly two decades of public policy and political experience to the role of chief strategist for Fix California in preparing to put the most substantial education reform measure in state history on the November 2022 ballot. Christensen is on a leave of absence from the California Policy Center where he was executive vice president and directed operations with two of their central projects, ParentUnion.org and California Local Elected Officials. Before stepping into the nonprofit world, he worked as a legislative consultant in the California State Senate, as well as a finance budget analyst at the Department of Finance. More recently, Christensen served as chief of staff and senior policy advisor to California State Sen. John Moorlach. While he dealt with every major policy issue confronting the legislature, much of his work there centered on addressing the state's most difficult challenges: unsustainable government budgets, failing infrastructure, an inadequate education system, broken retirement promises, and disastrous mental health laws.
Outside of government, Christensen served as director of the Pension Reform Project for Reason Foundation, setting the stage for major reforms in state and local retirement funding across the country. His work on state and municipal fiscal policy has been published in national and local publications.
Christensen earned his bachelor's degree in English from Brigham Young University and a master of public policy from the Pepperdine School of Public Policy. Based in Sacramento, Christensen is fully engaged in his community, sitting on various boards and serving in lay positions in his church. He is a happily married father of five children, all of whom are seventh-generation Californians.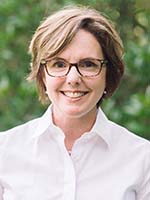 Elizabeth Corey
Associate professor of Political Science
Baylor University
Elizabeth Corey is an associate professor of political science at Baylor University, in Waco, Texas, where she also serves as director of the Honors Program. She has received several awards for teaching and research and was a 2016-17 Robert Novak Journalism Fellow. Her writing has appeared in First Things, The Atlantic, The Chronicle of Higher Education, and National Affairs, as well as in a variety of scholarly journals. She received a bachelor's in classics from Oberlin College, and master's and doctoral degrees in art history and political science from Louisiana State University. She is co-editor of the Radical Conservatisms book series at the University of Pennsylvania Press.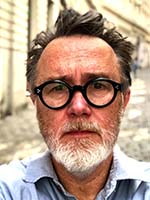 Rod Dreher
Author
Live Not By Lies
Rod Dreher is a writer and author of three New York Times bestsellers: The Little Way of Ruthie Leming (2013), The Benedict Option (2017), and Live Not By Lies (2020). Dreher's work explores the intersection of religion, culture, and politics. He is a veteran of over three decades in journalism and has written for National Review, the Wall Street Journal, Time magazine, and other publications. Dreher lives in Baton Rouge, Louisiana, with his wife and three children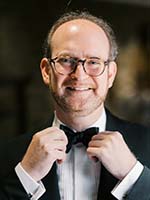 Joshua Katz
Professor in the Humanities and Professor of Classics
Princeton University
Joshua Katz is the Cotsen Professor in the humanities and professor of classics at Princeton University, as well as a faculty associate of the James Madison Program in American Ideals & Institutions. The holder of degrees in Linguistics from Yale, Oxford, and Harvard, he has taught at Princeton since 1998 and is the recipient of numerous awards for both his teaching and his scholarship on the languages, literatures, and cultures of the ancient world from India to Ireland via Greece, Rome, and the Near East. Topics of which he is especially fond include etymology, language games, and—very broadly—the history of ideas. Of unfortunate necessity, he finds himself wading ever more into contemporary hot-button sociopolitical issues and has recent publications in First Things, Law & Liberty, The National Review, The New Criterion, Quillette, The Spectator (US), and the Wall Street Journal.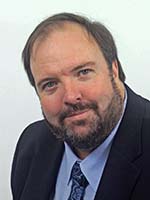 Daniel Mahoney
Senior Writer
Law & Liberty
Daniel J. Mahoney is a senior writer at Law & Liberty, professor emeritus at Assumption University, and senior fellow at the Real Clear Foundation. For the 2020-2021 academic year, he was the Garwood Visiting Fellow in the James Madison Program at Princeton University. Among his many books are Bertrand de Jouvenel: The Conservative Liberal and the Illusions of Modernity (ISI, 2005), The Other Solzhenitsyn: Telling the Truth about a Misunderstood Writer and Thinker (St. Augustine's Press, 2014), and The Idol of Our Age: How the Religion of Humanity Subverts Christianity (Encounter Books, 2018). His latest book, The Statesman as Thinker: Portraits of Greatness, Courage, and Moderation, will be released by Encounter Books on May 10, 2022.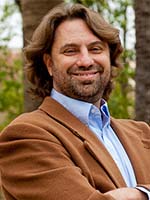 Ted McAllister
Edward L. Gaylord Chair of Professor of Public Policy
Pepperdine School of Public Policy
Ted McAllister is the Edward L. Gaylord Chair and professor of public policy at Pepperdine School of Public Policy. McAllister is an intellectual historian and brings a historical imagination to the public policy curriculum.
In 2012- 2013 McAllister served as visiting fellow at the James Madison Program at Princeton University. He is a recipient of the Woodrow Wilson Foundation's Charlotte W. Newcombe Doctoral Dissertation Fellowship, received the Leland Sage Fellowship, and several additional grants including one from the Earhart Foundation.
He most recently authored Coming Home: Reclaiming America's Conservative Soul in 2019 and co-authored Why Place Matters: Geography, Identity, and Civic Life in Modern America with Wilfred McClay. Among with his other publications, has as also authored a volume entitled Revolt Against Modernity: Leo Strauss, Eric Voegelin, and the Search for a Postliberal Order and the chapter "Reagan and the Transformation of American Conservatism" in The Reagan Presidency.
McAllister served (with Jean Bethke Elshtain and Wilfred McClay) as an editor of Rowman & Littlefield's book series, American Intellectual Culture, which are designed to produce books that examine the intersection of culture and politics in American history. At Pepperdine, he teaches the core class entitled Ethical Dimensions of Public Policy: Great Books and Great Ideas, as well as a variety of elective courses that focus on putting policy debates in larger historical and philosophical contexts, including such classes as comparative Federalism, public policy in modern America, and American democratic culture.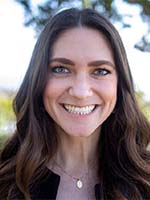 Julia Norgaard
Assistant Professor of Economics
Seaver College, Pepperdine University
Julia Norgaard is an assistant professor of economics at Pepperdine University where she runs a faculty research seminar and an economics reading group. Her research interests include the internet darknet and judicial institutional interventions in developing nations. Norgaard is passionate about teaching her students to view the world through an economic lens and researching forms of private governance. She enjoys spending time exploring outdoors, adventuring to different parts of the world, and brewing beer. Norgaard is an avid rock climber and beach volleyball player.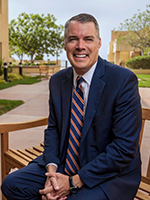 Pete Peterson
Dean
Pepperdine School of Public Policy
Pete Peterson is a leading national speaker and writer on issues related to civic participation, and the use of technology to make government more responsive and transparent. He was the first executive director of the bi-partisan organization, Common Sense California, which in 2010 joined with the Davenport Institute at the School of Public Policy to become the Davenport Institute for Public Engagement and Civic Leadership. In 2008, he developed the organization's annual Public Engagement Grant Program, which has provided over $500,000.00 in grants over the last several years to dozens of municipal governments across California. Peterson has also consulted on several of these projects with local governments and has directly facilitated public meetings.
Peterson has co-created and currently co-facilitates the training seminar, "Public Engagement: The Vital Leadership Skill in Difficult Times" a program that has been attended by over 2,000 municipal officials, and he also co-created and co-facilitates the seminar, "Gov 2.0: What Public Officials Need to Know."
In 2017, SPP launched a new initiative titled the "American Project: On the Future of Conservatism", which is co-directed by Dean Peterson and Rich Tafel. The "Project" is a unique effort to gather scholars and activists from a variety of points on the conservative spectrum to deliberate over, write about, and discuss the future of the conservative movement.
Peterson writes widely on public engagement for a variety of major news outlets including the Wall Street Journal, Los Angeles Times, and San Francisco Chronicle, as well as numerous blogs. He is a regular guest on the "Politics Roundtable" with host Larry Mantle on KPCC radio. He has also helped write several survey-based reports on the subject, including "Testing the Waters: California's Local Officials Experiment with New Ways to Engage the Public" (in collaboration with the League of California Cities), and the "California Civic Health Index" (in collaboration with the National Conference on Citizenship). He contributed the chapter, "Place As Pragmatic Policy" to the edited volume, Why Place Matters: Geography, Identity, and Civic Life in Modern America (New Atlantis Books, 2014), and the chapter "Do-It Ourselves Citizenship" in the volume, Localism in the Mass Age (Wipf & Stock, 2018).
Peterson has been a public affairs fellow at The Hoover Institution, and he serves on the Leadership Councils of the Public Policy Institute of California and California Forward, and on the boards of the Homeland Security Advisory Council and the Da Vinci Charter Schools.
Peterson was the Republican candidate for California Secretary of State in 2014.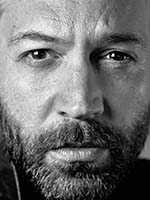 James Poulos
Cofounder and Executive Editor
The American Mind
James Poulos creates and advises brands and enterprises at the intersection of technology, media, and design. He is the cofounder and executive editor of The American Mind at the Claremont Institute and the cofounder and publisher of RETURN at New Founding. Spanning more than a decade, his work on the dynamics of democracy has appeared in the Claremont Review of Books, Le Figaro, National Affairs, the New York Times, and the Washington Post, among many others. He is the author of The Art of Being Free and, most recently, of Human, Forever: The Digital Politics of Spiritual War. Poulos holds a PhD in government from Georgetown University and a BA in political science from Duke University. Concurrently the Contributing Editor of American Affairs and a fellow at the Center for the Study of Digital Life, he was previously communications director at the Heraion Foundation, a veterans-run rescue, and recovery nonprofit operating in failed and fragile states. He lives on the edge of Los Angeles.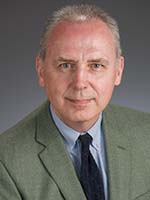 William Voegeli
Senior Editor
Claremont Review of Books
William Voegeli is senior editor of the Claremont Review of Books and author of: Never Enough: America's Limitless Welfare State (Encounter Books, 2010) and The Pity Party: A Mean-Spirited Diatribe Against Liberal Compassion (Broadside Books, 2014). His work has appeared in City Journal, Commentary, Law & Liberty, the Los Angeles Times, National Review, and other publications. Voegeli received his PhD in political science from Loyola University in Chicago, was a program officer for the John M. Olin Foundation from 1988 to 2003, and the William E. Simon Visiting Professor at Pepperdine University's School of Public Policy in 2016.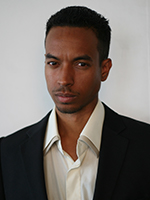 John Wood, Jr.
National Ambassador
Braver Angels
John Randolph Wood, Jr. is National Ambassador of Braver Angels, America's largest grassroots, bipartisan organization dedicated to the work of political depolarization. He is co-host of The Braver Angels Podcast and host of The John Wood, Jr. Show.
Wood is also a former nominee for congress and a former vice-chairman of the Republican Party of Los Angeles County. Nationally recognized as a leading thinker on matters of political and racial reconciliation John's writings on race and politics have been featured in publications including the Wall Street Journal, the Washington Examiner, USA Today, Real Clear Politics, Quillette Magazine, and Reflections (a journal of the Yale School of Divinity). He has spoken to audiences ranging from the Aspen Institute to the Global Philanthropy Forum and CPAC. Wood is a board member of Strive Arts and Academics in South Los Angeles, working to expand educational opportunities for underserved youth in inner-city Los Angeles, and is an advisor to the American Project; an initiative of the Pepperdine School of Public Policy dedicated to restoring the communitarian roots of the conservative movement.
Wood is the grandson of the late record industry pioneer Randy Wood of Dot Records fame. He lives in South Los Angeles with his wife and three children.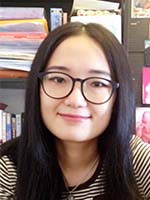 Habi Zhang (MPP '17)
Writer
The American Mind
Habi Zhang (MPP '17) was born and raised in a small village in Sichuan Province, China. She is a doctoral student in political science. She holds a master of public policy from the Pepperdine School of Public Policy. In her spare time, she writes for Law & Liberty, the Imaginative Conservative, the American Mind, and the Wall Street Journal.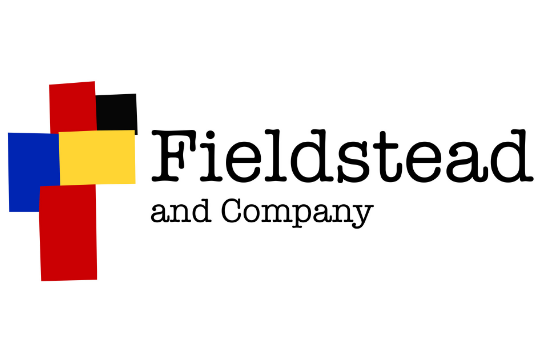 This conference is made possible by Fieldstead and Company.