Meese Institute Events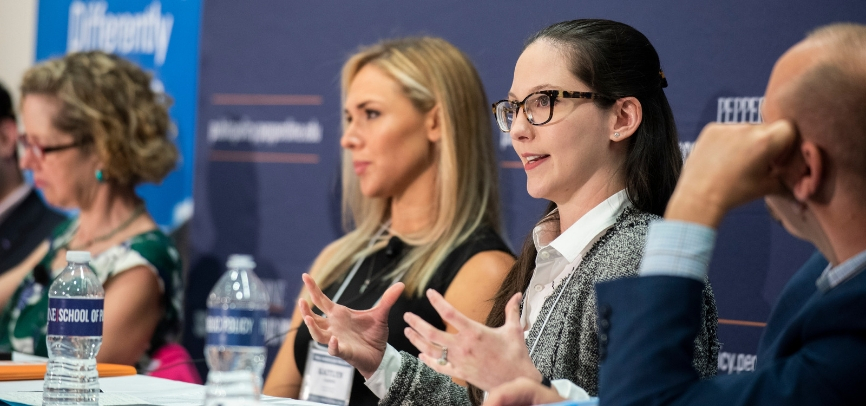 The Edwin Meese III Institute for Liberty and the American Project, formerly known as The American Project, hosts several events throughout the year. With deep roots in Western Civilization, the American Project is grounded in the conviction that the capacity for self-government is a source of a distinctly human dignity, one that in America produced an exceptional and peculiarly American governing document, the US Constitution. Related, this right and ability to pursue happiness requires energetic social and political institutions—from schools and houses of worship to workplaces and political parties—to supply moral order and speak to our deep human needs for virtue and belonging. The collapse of these community-building institutions has led directly to a severe questioning of what it means to be an American with a looming threat of losing any sense of our common American identity.
Upcoming Conference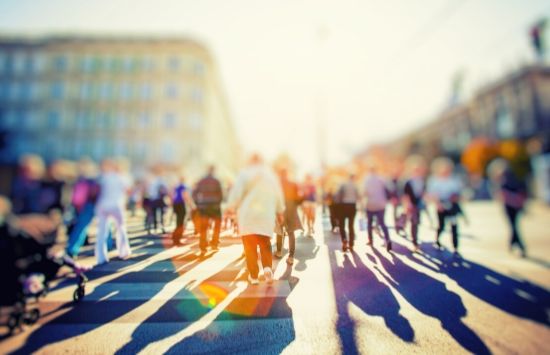 Hosted by our Edwin Meese III Institute for Liberty and the American Project, this "Quest for Community" conference welcomes leading thinkers and policymakers to our Malibu campus to discuss and debate the future of this uniquely American perspective on politics in a time of national polarization.
Past Events
The Quest for Community: A Future for American Conservatism
American conservatism stands at a crossroads. Launched after the 2016 elections, the American Project is arguing for a reimagined communitarian conservatism (or a "conservatism of connection") in public policy and political rhetoric is the best way forward.
Originally planned as a summer conference here on our Malibu campus, "The Quest for Community: A Future for American Conservatism" has now transitioned to a series of webinars with leading thinkers, activists, and policymakers exploring the implications of renewing our appreciation for this long-standing tradition in conservative thought and policy. Deriving our title from the late sociologist Robert Nisbet's foundational book, The Quest for Community, this series will discuss the current-day implications of this work—what it means for today's policy and politics.
Why Should Policy Leaders (and Policy Schools) Care about Loneliness?
The "American Project" at Pepperdine's School of Public Policy is a unique "pracademic" initiative that is exploring a variety of cultural factors impacting our politics and policymaking. One of the issues they're focused on is the growing crisis of loneliness. Long before the pandemic, economists, social psychologists and healthcare experts were raising serious concerns about the increasing levels of disconnection and alienation across almost all demographic categories. As human beings created for community, how should policy makers and leaders of faith respond to these challenges? Hear from one of the nation's leading researchers in this field and the dean of Pepperdine's School of Public Policy in this timely conversation.
Recommendations from Dean Pete Peterson for further reading on the topic:
Death by Loneliness by Dr. Broghammer - RealClear Policy (American Project series)

We are suffering from a social recession, too. by Michael Hendrix (Manhattan Institute) - RealClear Policy (American Project series)

All the Lonely Americans? Report by Joint Economic Committee (Sen. Mike Lee's Office)

Them: Why We Hate Each Other - And How To Heal book by Senator Ben Sasse

Divided Politics and Lonely Americans Faith and Law discussion between Senator Ben Sasse and Os Guinness.
Francie Broghammer, MD, is the Chief Psychiatry Resident at the University of California, Irvine. Her academic interests lie in medical ethics, education, spirituality, and human flourishing. She is a Leonine Fellow, an American Psychiatric Association Leadership Fellow, and is a board member for Pepperdine University's American Project. Additionally, she holds the distinction of sitting on the UC Irvine Medical Ethics Committee. Dr. Broghammer played Division I Women's Lacrosse at the University of Notre Dame, and graduated Magna Cum Laude with a degree in Science Pre-Professional Studies and Portuguese Language & Brazilian Studies. She attended the University of California, Irvine for medical school and was elected to the Alpha Omega Alpha (AOA) Medical Honor Society. Dr. Broghammer has published several peer reviewed articles and is currently researching suicide and social isolation. She resides in Long Beach, California with her husband and their two children.
Pete Peterson was the first executive director of the bi-partisan organization Common Sense California (CSC). In 2010, CSC became the Davenport Institute for Public Engagement and Civic Leadership at Pepperdine University. Currently, Peterson serves as dean of Pepperdine's School of Public Policy. Along with teaching a class on the subject at Pepperdine, Peterson co-developed the Davenport Institute's training seminars which have been offered to more than 1,000 public sector leaders. He's also consulted on many participatory governance projects throughout California on issues ranging from budgets to water policy. Pete serves on the advisory boards of California's Institute for Local Government, and the Public Policy Institute of California, as well as the DaVinci Charter Schools in Hawthorne, CA. Pete earned his BA in History from George Washington University, and his Masters in Public Policy from Pepperdine's School of Public Policy. He was the 2014 Republican nominee for California Secretary of State.
Washington, DC | June 5, 2019
What is the American Project?
Speakers:
LUNCH & KEYNOTE
Speaker:
Mike Lee, United States Senator, Utah
PANEL: America's "Loneliness" Problem and the Challenge to Social Capital
Speakers:
Timothy P. Carney, Visiting Fellow, American Enterprise Institute

Warren Farrell, Author, The Boy Crisis

Laura A. Maristany, Associate Director, Governance Program, Democracy Fund

Joshua Mitchell, Professor of Political Theory, Georgetown University
Moderator:
Pete Peterson, Dean, Pepperdine School of Public Policy


PANEL: Can Government Build Back Social Capital?
Speakers:
Vanessa Brown Calder, Senior Policy Advisor, United States Congress Joint Economic Committee

Lanhee J. Chen, David and Diane Steffy Research Fellow, Hoover Institution

Ryan Streeter, Director of Domestic Policy Studies, American Enterprise Institute

Scott Winship, Executive Director, Social Capital Project, United States Congress Joint Economic Committee
Moderator:
Cherie Harder, President, The Trinity Forum


PANEL: Today's Social Capital Builders and Their Policy Needs

Speakers:
Daniel Garza, President, The LIBRE Initiative

Anne Snyder, Editor-in-Chief, Comment Magazine

John Wood Jr., Director of Media Development, Better Angels

Robert L. Woodson, Founder and President, Woodson Center
Moderator:
Richard Tafel, Co-Founder, The American Project


CLOSING: Next Steps for a "Conservatism of Connection"
Speakers:
Pete Peterson, Dean, Pepperdine School of Public Policy

Richard Tafel, Co-Founder, The American Project

Toward a Conservatism of Connection: Reclaiming the American Project
Malibu, CA | June 27-28, 2018
Speakers:
Pete Peterson, Dean, School of Public Policy

Richard Tafel, Co-founder, the American Project
---
Speakers:
Pete Peterson, Dean, School of Public Policy

Francis Hart Broghammer, Resident Physician, UC Irvine Medical Center
---
Moderator:
Ted McAllister, Edward L. Gaylord Chair, Associate Professor of Public Policy
Panelists:
Jeremy Beer, Chairman of the board, the American Conservative

Timothy Carney, Visiting Fellow, American Enterprise Institute

Elizabeth Corey, Associate Professor of political science, Baylor University

Joshua Mitchell, Professor of political theory, Georgetown University

Daniel Garza, President, The LIBRE Initiative
---
Speaker:
Victor Davis Hanson, Martin and Illie Anderson Senior Fellow, Hoover Institution
---
Moderator:

Rich Tafel, Cofounder, the American Project
Panelists:

Stephanie Barclay, Associate Professor, J. Reuben Clark Law School, Brigham Young University

Bruce Frohnen, Ella and Ernest Fisher Chair, Pettit College of Law, Ohio Northern University

Cherie Harder, President, The Trinity Forum

Suhail A. Khan, Director, External Affairs, Microsoft Corporation

Monica Mehta, Managing Principal, Seventh Capital
---
Moderator:
Pete N. Peterson, Dean, School of Public Policy and Co-founder, the American Project
Panelists:
Kaitlyn S. Carwin (MPP '18), Contributing Editor, the American Project

James Kirchick, Visiting Fellow, Center on the United States and Europe and Project on International Order and Strategy, Brookings Institution

Heather MacDonald, Thomas W. Smith Fellow, Manhattan Institute

Sarah Ruger, Director, Free Expression, Charles Koch Institute

Jon Shields, Associate Professor, Claremont McKenna College
---
Speakers:
Ted V. McAllister, Edward L. Gaylord Chair and Associate Professor, School of Public Policy

Wilfred "Bill" McClay, G. T. and Libby Blankenship Chair, University of Oklahoma
---
Moderator:
Terry McCarthy, President and CEO, Los Angeles World Affairs Council
Panelists:
Robert G. Kaufman, Robert and Katheryn Dockson Professor, School of Public Policy

William Ruger, Vice President, Research and Policy, Charles Koch Institute

Elizabeth Spalding, Associate Professor, Claremont McKenna College

Ryan Williams, President, The Claremont Institute
---
Moderator:
Rich Tafel, Cofounder, the American Project
Panelists:
Ruben Barrales, President and CEO, Grow Elect

Art Estopinan, President, The Estopinan Group, LLC

Sarah Longwell, Senior Vice President, Berman and Company

Joshua Mitchell, Professor, Georgetown University

Avik Roy, President, The Foundation for Research on Equal Opportunity

John Wood, Jr., Director, Media Development, Better Angels
---
Discussants:
Steve Hayward, Senior Resident Scholar, Institute of Governmental Studies, University of California, Berkeley

Henry Olsen, Senior Fellow, Ethics & Public Policy Center
---
Speakers:
Pete N. Peterson, Dean, School of Public Policy and Cofounder, the American Project

Rich Tafel, Cofounder, the American Project
---
Moderator:
Pete N. Peterson, Dean, School of Public Policy and Cofounder, the American Project
Panelists:
Rachel Barkley, Director of Outreach, House Republican Conference, US House of Representatives

Lanhee Chen, David and Diane Steffy Research Fellow, Hoover Institution

Tony Mills, Managing Editor, Real Clear Policy

Ryan Streeter, Director, Domestic Policy Studies, American Enterprise Institute

Robert Traynham, Head, Public Policy Communications, Facebook
---
The American Project: On the Future of Conservatism
Washington, DC | October 26, 2017
Moderator:
Pete N. Peterson, Dean, School of Public Policy and Cofounder, the American Project

Jimmy Kemp, President, Jack Kemp Foundation
Panelists:

Richard Tafel, Raffa Social Capital Advisors

Ryan Streeter, American Enterprise Institute

Elizabeth Spalding, Professor, Claremont McKenna College

Abby Skeans, Glossator Advising

Joshua Mitchell, Professor, Georgetown University