Comparing Data Dashboards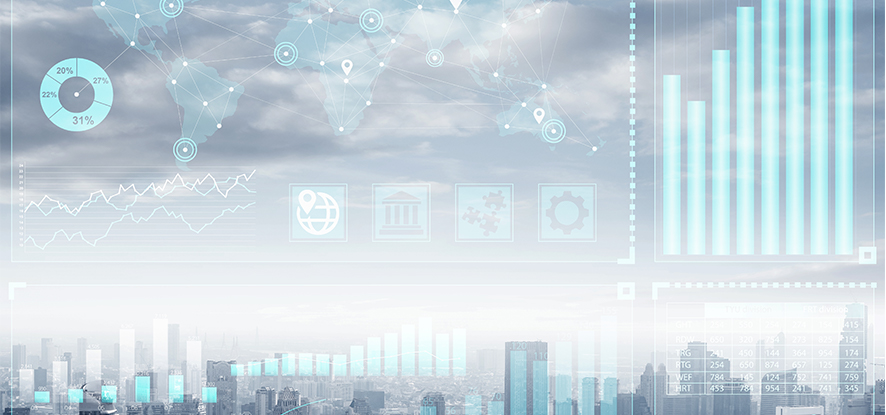 The California Prosperity Index and the California Dream Index
The increasing use of data visualizations to drive public decision making is cutting across policy areas—from public safety to economic development. As these practices grow, a foundational question arises regarding the types of questions we are asking of available data, and what stories we seek to tell. Data dashboards are becoming a popular method of displaying public policy data for the public to consider. But what if we have dueling dashboards with different visualizations on the same set of policy issues? The UK-based Legatum Institute and the California-based nonprofit, California Forward, have both developed data dashboards to depict economic and societal issues in the nation's largest state with Legatum's Prosperity Index and California Forward's California Dream Index.
Join Pepperdine School of Public Policy for an interactive conversation with top policy researchers to explore what can be learned from both of these indices as well as the broader field of data dashboards.
Zoom event details are included in confirmation email following registration.
Speakers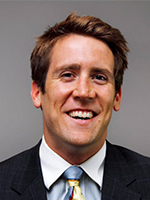 Patrick Atwater serves as senior research analyst for CA FWD, where he leads the development of the CA Dream Index and helps support policy analysis across the organization. Atwater brings a decade of experience in data-intensive roles related to California public affairs.
Prior to CA FWD, Patrick helped envision, build and lead a unique California water data initiative. The CaDC water data project has been featured in KNX News Radio, the Associated Press, and numerous industry news outlets as well as academic journals such as the Annals of Applied Statistics.
Atwater has a long-standing passion for California good government since working as the Redistricting and Demographics Manager at the Rose Institute of State and Local Government. He also spent a year on the Board of the League of Women Voters of California and six years on the board of the Los Angeles Education Partnership.
He holds a bachelor's degree in mathematics and philosophy, politics and economics from Claremont Mckenna College and a master's degree in urban science and informatics from New York University. In addition, he completed the Coro Fellowship in Public Affairs.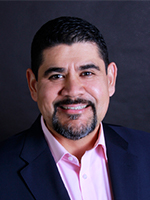 Oscar Chavez is the assistant director of human services for the County of Sonoma. He oversees the County's Upstream Investments Initiative—a policy framework designed to strengthen the community's ability to implement evidence-informed practices and shift funding toward prevention. He is also responsible for the Human Services Department's planning, research, and evaluation functions, as well as community and client engagement.
Chavez serves as board president of Latino Service Providers; chair of Sonoma County Community Development Commission; chair of First 5 Sonoma; California Forward leadership council board member; co-chair of California Stewardship Network, a statewide effort to promote regional collaboration and stewardship; steering committee member of Rise Together, a nine-county Bay Area initiative committed to ending poverty.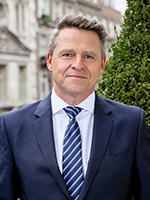 Shaun Flanagan is a director at the Legatum Institute, a London-based think-tank with a global remit to help create the pathways from poverty to prosperity. He ran the team that created the U.S. Prosperity Index, measuring the prosperity of the 50 states of the Union and 829 counties in 8 selected states, including the 58 counties in California.
Prior to working at the Institute, Shaun spent 20 years working in the UK Government Statistical Service, gathering data and producing analysis for Government Ministers and officials to inform and monitor Government policy in a number of departments. In 2012 he took up the role of Head of Statistics at The Association of British Insurers, where he ran a team producing a large volume of data outputs on the UK insurance industry. Between 2016 and 2018 Shaun was Senior Director for Evidence and Insight at Girl Effect (formerly part of the Nike Foundation), where he ran a large global team of analysts and researchers that gathered the data to inform, monitor, and evaluate the Girl Effect's media programs that empowered adolescent girls in developing countries to take control of their lives.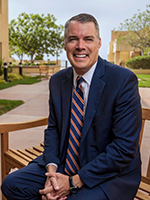 Pete Peterson is a leading national speaker and writer on issues related to civic participation, and the use of technology to make government more responsive and transparent. He was the first executive director of the bi-partisan organization, Common Sense California, which in 2010 joined with the Davenport Institute at the School of Public Policy to become the Davenport Institute for Public Engagement and Civic Leadership. In 2008, he developed the organization's annual Public Engagement Grant Program, which has provided over $500,000.00 in grants over the last several years to dozens of municipal governments across California. Peterson has also consulted on several of these projects with local governments and has directly facilitated public meetings.
Peterson has co-created and currently co-facilitates the training seminar, "Public Engagement: The Vital Leadership Skill in Difficult Times" a program that has been attended by over 2,000 municipal officials, and he also co-created and co-facilitates the seminar, "Gov 2.0: What Public Officials Need to Know."
In 2017, SPP launched a new initiative titled the "American Project: On the Future of Conservatism", which is co-directed by Dean Peterson and Rich Tafel. The "Project" is a unique effort to gather scholars and activists from a variety of points on the conservative spectrum to deliberate over, write about, and discuss the future of the conservative movement.
Peterson has been a public affairs fellow at The Hoover Institution, and he serves on the Leadership Councils of the Public Policy Institute of California and California Forward, and on the boards of the Homeland Security Advisory Council and the Da Vinci Charter Schools.
Peterson was the Republican candidate for California Secretary of State in 2014.