When Policy is Personal Webinar Series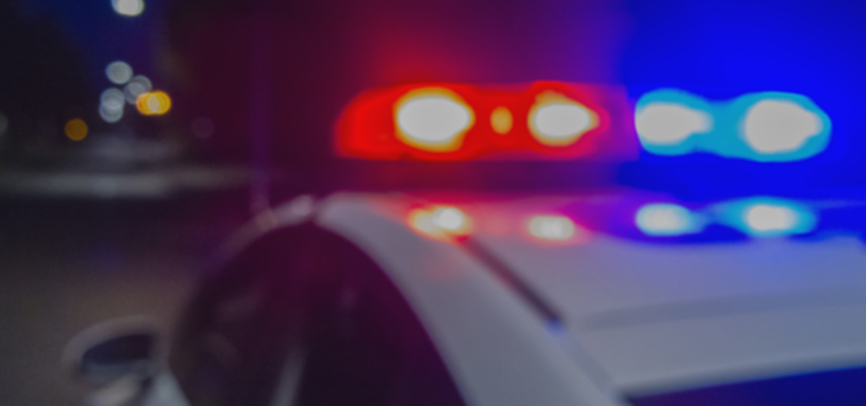 The recent killing of George Floyd by a City of Minneapolis police officer has triggered national and international protests about the impact of racism in public policy and our broader society. In this first of a new School of Public Policy webinar series, "When Policy is Personal," we will explore issues of race in the field of public safety with four leading voices from that sector.
Race and Public Safety
In this fast-moving and interactive online conversation we will discuss public safety-community relations through lenses that are both personal and policy-based, as we raise and cover these and other pressing questions:
Has the field of public safety evolved on issues of race since your careers began?
How do you respond to the growing "Defund the Police" movement?
Are there policies that can be put in place to ensure greater levels of equal treatment under the law?
Is data-gathering helpful in understanding the scope of the issues?
Join us for what promises to be an important conversation about such a timely set of policies and experiences.
Registration is limited. All individuals who register will receive the recording of the webinar via email.
Speakers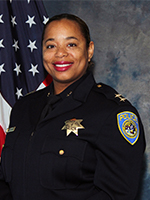 Angela Averiett is a Bay Area native and started her career in law enforcement in 1996, working as a police records clerk for the Hayward Police Department. In 2000, she was hired as a deputy sheriff by the Alameda County Sheriff's Office.
In 2001, Averiett lateraled to the Hayward Police Department as a police officer. She worked patrol and traffic unit assignments. Averiett served as an advisor to the Explorer Program and program coordinator for the peer support team. She was promoted to sergeant in 2008, where she was assigned to the special duty (gang) unit, patrol division, and the district attorney liaison. She was promoted to lieutenant in 2014, where she was assigned to the patrol division, district command and internal affairs units. Averiett also managed the Honor Guard team and was the assistant team leader on the Crisis (Hostage) Negotiations Team.
In 2019 Averiett was hired by the San Francisco Bay Area Rapid Transit District. She was the San Francisco Area Commander prior to her current assignment as interim deputy chief of support services.
Averiett is currently the vice president of the California Association of Hostage Negotiators (CAHN), and has served on the board in different capacities for the last 10 years. She served as the Parliamentarian of SF Bay Area NOBLE (National Organization of Black Law Enforcement Executives), and Parliamentarian of the Barbershop Forum group, an organization that works to bridge the communication gap between law enforcement and the community. Averiett holds a bachelor's degree in Leadership and Organizational Studies from St. Mary's College, and is a graduate of the prestigious LAPD Leadership Program.
In her spare time, Averiett trains to ride in the yearly Police Unity Tour, a 300-mile bike ride from New Jersey to Washington, DC to honor police officers killed in the line of duty.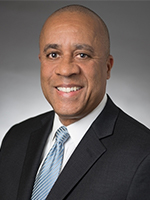 James Featherstone joined the Homeland Security Advisory Council (HSAC) in March 2016, after serving the City of Los Angeles for thirty years. At HSAC, Featherstone continues to strengthen the greater Los Angeles region's crisis readiness and resilience by executing HSAC's mission.
A native of Washington, DC, and a veteran of the United States Navy, Featherstone began his public service to the City of Los Angeles in 1986 with the Los Angeles Fire Department and was later appointed Interim Fire Chief (2013-2014). In 2007, Featherstone was appointed general manager of the Los Angeles Emergency Management Department, where he led a successful departmental reorganization and restructured the city's emergency management protocols and processes.
Featherstone holds a Master of Leadership from the University of Southern California, a bachelor of public administration from Union Institute and University. He is an alumnus of the Executive Leaders Program at the Naval Postgraduate School's Center for Homeland Defense and Security. Featherstone is also a Senior Fellow in the Harvard University Kennedy School of Government's Program on Crisis Leadership.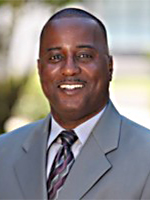 Darryl McAllister's policing career spans 37 years. He devoted the first 32 years of service to the Hayward, California community, rising through the ranks and receiving numerous prestigious honors along the way. In 2013 he migrated to the city next door to serve as the chief of police in Union City. His professional legacy focuses primarily on redefining the importance of police-community engagement as a means to promote trust and transparency in today's policing.
Following his 2018 retirement from a storied policing career, he began his new calling to the private sector healthcare arena, where he provides leadership, project management, and staff support essential to implement large-scale innovation and partnership efforts throughout the Sutter Health enterprise.
Despite his new leadership role in healthcare safety, McAllister continues to impact the policing profession by training police chiefs and other law enforcement executives around the state on how to successfully lead organizational change, strategic planning, and community trust-building efforts. He currently serves as a course coordinator with the California Police Chiefs Association, and an instructor with the California Commission on Peace Officer Standards and Training, delivering for each a statewide executive training course designed to help recently-appointed and aspiring chiefs of police succeed in their role. McAllister is also an educator, previously serving as lead faculty at the University of Phoenix, and now as a faculty member of Chabot College.
For two decades he has served many community organizations, including as the president of the board at the St. Rose Hospital Foundation, a member of the advisory board of the University of San Francisco's International Institute of Criminal Justice Leadership, the California State Commission on Peace Officer Standards and Training's Command College Program, the San Francisco Bay Area Chapter of the National Organization of Black Law Enforcement Executives, and several nonprofit organizations. He is a recipient of numerous awards for his work in policing and in the community. He is a recipient of Hayward's Police Officer of the Year Award, and University of Phoenix's Faculty Member of the Year for the San Francisco Bay Area Campus region. In 2015 he was selected by the Southern Alameda County NAACP for its most prestigious award: "Person of the Year".
His manuscript, Law Enforcement Turns to Face Recognition Technology, was published by Information Today Magazine in May 2007. He authored Hayward PD's strategic plan in 1992, and again in 2008. Hayward PD's current strategic plan is a manifestation of McAllister's 2008 plan publication.
In 2016, McAllister was one of approximately 100 chiefs of police from around the country invited to the White House to take part in a high-level discussion about community policing and trust-building initiatives in America. McAllister and other chiefs met personally with President Obama and his senior staff in a day-long debriefing.
He holds a Bachelor's Degree in Occupational Studies from California State University, Long Beach, and a Master's Degree in Administrative Development from Alliant International University. He is currently completing coursework at Saint Mary's College of California, earning a Doctorate in Educational Leadership. He is a graduate of the FBI National Academy in Quantico, Virginia and an alumnus of the California Command College—a graduate level futures study program of the California State Commission on Peace Officer Standards and Training.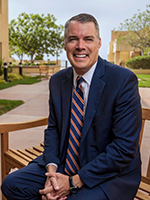 Pete Peterson is a leading national speaker and writer on issues related to civic participation, and the use of technology to make government more responsive and transparent. He was the first executive director of the bi-partisan organization, Common Sense California, which in 2010 joined with the Davenport Institute at the School of Public Policy to become the Davenport Institute for Public Engagement and Civic Leadership. In 2008, he developed the organization's annual Public Engagement Grant Program, which has provided more than $500,000.00 in grants over the last several years to dozens of municipal governments across California. Peterson has also consulted on several of these projects with local governments, and has directly facilitated public meetings.
Peterson has co-created and currently co-facilitates the training seminar, "Public Engagement: The Vital Leadership Skill in Difficult Times" a program that has been attended by over 2,000 municipal officials, and he also co-created and co-facilitates the seminar, "Gov 2.0: What Public Officials Need to Know."
In 2017, SPP launched a new initiative titled the "American Project: On the Future of Conservatism", which is co-directed by Dean Peterson and Rich Tafel. The "Project" is a unique effort to gather scholars and activists from a variety points on the conservative spectrum to deliberate over, write about, and discuss the future of the conservative movement.
Peterson writes widely on public engagement for a variety major news outlets including the Wall Street Journal, Los Angeles Times, and San Francisco Chronicle, as well as numerous blogs. He is a regular guest on the "Politics Roundtable" with host Larry Mantle on KPCC radio. He has also helped write several survey-based reports on the subject, including "Testing the Waters: California's Local Officials Experiment with New Ways to Engage the Public" (in collaboration with the League of California Cities), and the "California Civic Health Index" (in collaboration with the National Conference on Citizenship). He contributed the chapter, "Place As Pragmatic Policy" to the edited volume, Why Place Matters: Geography, Identity, and Civic Life in Modern America (New Atlantis Books, 2014), and the chapter "Do-It Ourselves Citizenship" in the volume, Localism in the Mass Age (Wipf & Stock, 2018).
Pete has been a public affairs fellow at The Hoover Institution, and he serves on the Leadership Councils of the Public Policy Institute of California and California Forward, and on the boards of the Homeland Security Advisory Council and the Da Vinci Charter Schools.
Peterson was the Republican candidate for California Secretary of State in 2014.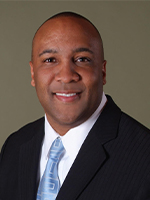 Kurt Wilson is a local government advocate, educator, and consultant who brings more than 25 years of senior management experience serving 4 cities, 2 state agencies, and the federal government. He is best known for managing the City of Stockton out of bankruptcy and through a recovery journey that spanned being the largest US city to ever file for bankruptcy protections all the way to the prestigious ranking of 2nd most fiscally healthy large city in America.
In previous roles, he was a founding member of the US Department of Homeland Security, first director of the City of San Bernardino's Office of Community Safety and Violence Prevention, first chief of external affairs for the California Department of Corrections and Rehabilitation, Executive Director of the Corrections Standards Authority (now the Board of State and Community Corrections), and city council member and Mayor Pro Tempore for the City of Rialto.
In addition to two master's degrees (MBA and M.Ed.), he earned his doctor of law and policy degree from Northeastern University where he drew upon his personal experiences as an African American male and his professional experiences as a sworn law enforcement officer for his research interest - the lived experience of policing Black America.