The Path Back to School Webinar Series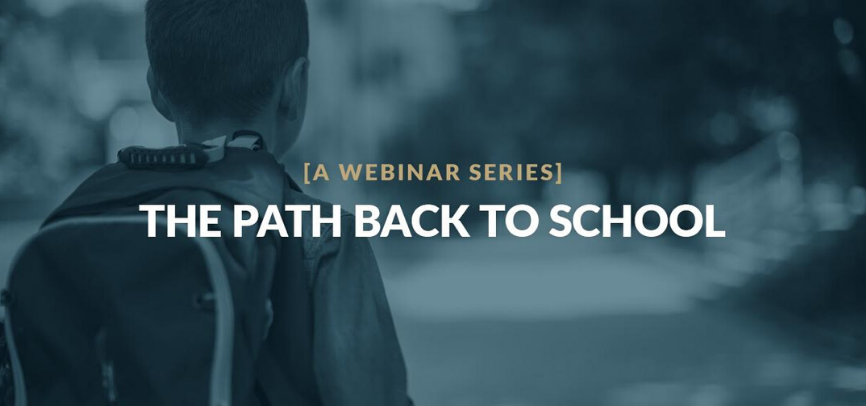 Event Details
Tuesday, May 26, 2020
1:00 pm ET/10:00 am PT
THIS EVENT HAS BEEN POSTPONDED
If you would like to receive a copy of the event video following the live session, please submit the below request form.
For more information about this event, please email sppevents@pepperdine.edu, or call 310.506.7490.
Please join us in a monthly series of webinars exploring "The Path Back to School," co-hosted by  American Enterprise Institute (AEI), Bellwether Education Partners, The Line and Pepperdine University School of Public Policy (SPP). Each episode brings together a different set of education practitioners and thought leaders to provide diverse perspectives and ideas on the issues and opportunities facing the K-12 community in this uncertain time.
The goal of "The Path Back to School" webinar series is to find common ground, as well as a path forward, as we consider what a return to school looks like and the contributing factors at the federal, state, and district level. We are committed to discussion and discovery that ensures K-12 organizational readiness to support every student in the fall, regardless of the operational challenges we face.
Episode One: A Blueprint for Back to School
Tuesday, May 26, 2020
John Bailey , Visiting Fellow at AEI,  Andy Rotherham, co-founder and partner of Bellwether Education, Wayne Lewis,  dean and professor of education at Belmont University and former Kentucky commissioner of education, and Phyllis Lockett, CEO of Leap Innovations, will join moderator,  Hanna Skandera, SPP visiting professor of education and impact and editor-in-chief of The Line, to discuss a blueprint for back to school following the COVID-19 quarantine, school and community shutdowns.
Speakers
John P. Bailey
John P. Bailey is a Visiting Fellow at the American Enterprise Institute, where he works on finding new ways to reskill individuals who have lost their jobs during times of economic disruption, whether because of normal business cycles, automation, or artificial intelligence. His research on related issues includes exploring ways policies can better support new training models. He is also working with state and city policymakers, investors, and philanthropists around the implementation of Opportunity Zones and Opportunity Funds. He is also an advisor to the Walton Family Foundation.
Wayne D. Lewis, Jr.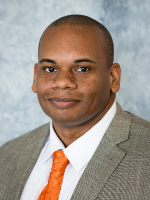 Wayne D. Lewis, Jr. is dean and professor of education at Belmont University. He previously served as Kentucky commissioner of education, executive director of education policy and programs in the Kentucky Education & Workforce Development Cabinet, a postsecondary faculty member and graduate program director, and a special education teacher in public school districts in Louisiana and North Carolina. His published research and writing are in education policy and politics, education governance, teacher education, and school-family-community engagement.
Phyllis Lockett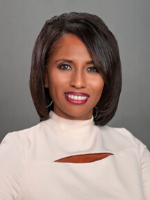 Phyllis Lockett is a serial social entrepreneur who has led transformation efforts in education, government, and the civic arena. Lockett is currently the founder and CEO of LEAP Innovations, an organization headquartered in Chicago that catalyzes and ignites innovation with schools to transform how students learn and prepare for the future of work. As the president and CEO of New Schools for Chicago, she helped raise more than $70 million to support opening 80 new public schools. Lockett's corporate experience includes sales, marketing, and business development with IBM, Kraft Foods, and General Mills. Currently, she serves as a director of the CME Group and the Federal Home Loan Bank of Chicago and is on the board of Chicago Scholars. She is also a member of the Economic Club of Chicago, The Chicago Network, Commercial Club of Chicago, and a Henry Crown Fellow with the Aspen Institute. Recently, Lockett was named a contributor to Forbes, where she writes about education innovation and the future of learning.
Andrew J. Rotherham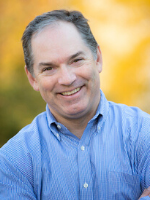 Andrew J. Rotherham is a cofounder and partner at Bellwether Education Partners, a national nonprofit organization working to support educational innovation and improve outcomes for underserved students. He is also a contributing editor to U.S. News & World Report and a senior editor at The 74, an education news and analysis publication. Rotherham writes the blog Eduwonk.com, teaches at The University of Virginia, and is a senior advisor for Whiteboard Advisors. Among other positions Rotherham previously served at The White House as special assistant to the president for domestic policy during the Clinton administration, as a member of the Virginia Board of Education, education columnist for TIME, and executive editor of RealClearEducation. In addition to Bellwether, Rotherham has founded or cofounded two other education organizations and served on the boards of several successful education startups.
Hanna Skandera
Hanna Skandera has more than two decades of executive leadership experience in a variety of national and state-level private, public and nonprofit organizations.
Currently, Skandera is CEO of Mile High Strategies, serving as an education and employability thought leader and advisor in leadership development and strategy, growing organizational impact, and transforming organizational culture. Skandera is also the editor-in-chief of The Line, founder of Pathway 2 Tomorrow, chief in residence with Chiefs for Change, co-founder of the Women in Leadership Initiative, and the Visiting Professor of Education Policy and Impact at Pepperdine University's School of Public Policy.
Recently, Skandera served as secretary of education for the State of New Mexico under Governor Susana Martinez. In this role, Skandera oversaw a budget of $2.7B, created a high-performing team of more than 300 employees, while cutting the agency operating budget by one-third. She realized record-breaking outcomes, including graduation rates reaching an all-time high—up 10 percentage points, AP course enrollment more than doubling, a one-third increase in the number of high-achieving schools and the dramatic reduction of high school graduates' college remediation rates—down 17 percentage points.
Cosponsors