Free Minds Film: The Intersection of Policy & Filmmaking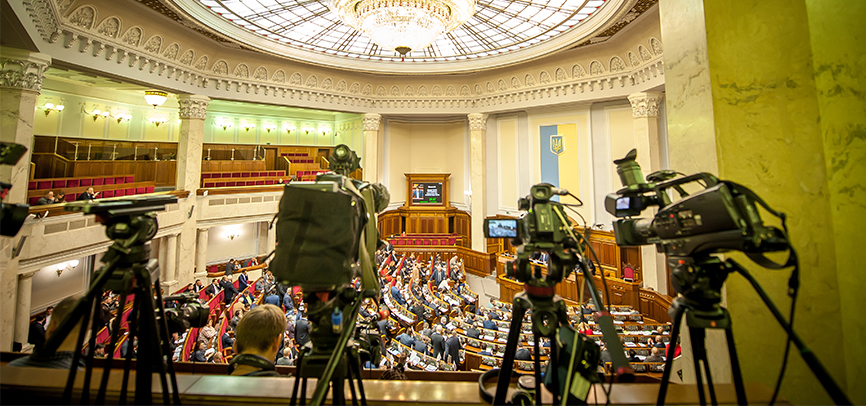 Event Details
Thursday, June 25, 2020
10:30 AM - 12:00 PM PST
Online Zoom Session
For more information about this event, please email sppevents@pepperdine.edu, or call 310.506.7490.
The famous phrase, "politics is downstream from culture" has never been more true as numerous public policy decisions have been influenced by everything from films to cellphone videos. Once relegated to low budget productions with modest hopes of actual political change, policy-related documentaries, and narrative films (like Little Pink House) have become a significant part of the broader field of policy communications with larger production budgets and well-honed engagement strategies. For those students already interested in public policy and politics, an entirely new career field is opening at the intersection of policy, film, and communications.
In this fast-moving and interactive webinar, join film producers and policy analysts to explore this growing field. Learn from Free Mind Films co-founders Courtney Moorehead Balaker and Ted Balaker, who have produced for the likes of ABC News, Dimension Films, Drew Carey, PBS, Reason TV, OWN, and Universal Pictures in addition to Lindsey Weissmuller, casting director for feature films and television. Also participating will be Pete Peterson, dean of Pepperdine School of Public Policy who has helped create coursework on policy and film and Dr. Samuel Staley, director of the Devoe L. Moore Center at Florida State University who teaches and has written about the impact of media on public opinion and, thereby, public policy.
Speakers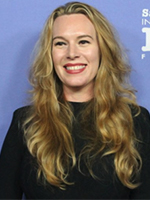 Courtney Moorehead Balaker is an award-winning filmmaker, theatre director, and co-founder of Korchula Productions, a film and new media production company devoted to making important ideas entertaining. Korchula Productions films have won many awards including five audience choice awards and four jury awards. Courtney wrote, directed, and produced Little Pink House, an award-winning Korchula Productions feature starring two-time Academy Award nominee Catherine Keener (Get Out, Being John Malkovich, The 40-Year-Old Virgin) and Emmy nominee Jeanne Tripplehorn (Big Love, The Firm, Grey Gardens). The film has been lauded by the likes of The Hollywood Reporter ("The bottom line—it hits a nerve"), Deadline Hollywood ("Keener nails the combination of anger, grace, and attitude that made Kelo a nationally known crusader"), and the Star Tribune ("The sort of must-see movie that is rarely made in Hollywood"). Little Pink House attracted a great deal of media attention, including a TODAY Show appearance, and was the subject of a congressional screening (the first film to be so honored since Steven Spielberg's Lincoln).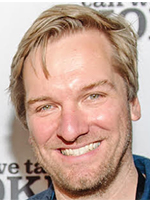 Ted Balaker is an award-winning filmmaker, journalist, and founding partner of Korchula Productions, a Los Angeles-based film and new media production company devoted to making important ideas entertaining. Korchula Productions films have won many awards including five audience choice awards and four jury awards. Ted directed and produced the award-winning film Can We Take a Joke? (2016), which features comedians such as Gilbert Gottfried, Adam Carolla, Lisa Lampanelli, and Penn Jillette. The film was released in theaters and on-demand by Samuel Goldwyn Films. It appeared in iTunes "Top Docs" list for 10 months, and was selected as an Amazon Prime "Recommended Comedy." Viewers give the film an average rating of four or more stars on Amazon, Google Play, iTunes, Hoopla, and Rotten Tomatoes. It's been lauded by The Hollywood Reporter, The Los Angeles Times, and by comedy icon Seth MacFarlane. The film inspired an episode of MacFarlane's popular Family Guy series, and Hollywood in Toto notes, "It could be the most important film of the year. Really." The film has been covered by many outlets including Vanity Fair, Variety, Deadline Hollywood, IndieWire, Entertainment Weekly, TIME, The Washington Post, The New York Times, Newsweek, Inside Edition, BBC, CBC, The Adam Carolla Show, The Huffington Post, Politico, and Maxim.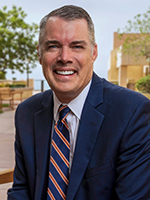 Pete Peterson is a leading national speaker and writer on issues related to civic participation, and the use of technology to make government more responsive and transparent. He was the first executive director of the bi-partisan organization, Common Sense California, which in 2010 joined with the Davenport Institute at the School of Public Policy to become the Davenport Institute for Public Engagement and Civic Leadership. In 2008, he developed the organization's annual Public Engagement Grant Program, which has provided over $500,000.00 in grants over the last several years to dozens of municipal governments across California. Peterson has also consulted on several of these projects with local governments, and has directly facilitated public meetings.
Peterson has co-created and currently co-facilitates the training seminar, "Public Engagement: The Vital Leadership Skill in Difficult Times" a program that has been attended by over 2,000 municipal officials, and he also co-created and co-facilitates the seminar, "Gov 2.0: What Public Officials Need to Know."
In 2017, SPP launched a new initiative titled the "American Project: On the Future of Conservatism", which is co-directed by Dean Peterson and Rich Tafel. The "Project" is a unique effort to gather scholars and activists from a variety points on the conservative spectrum to deliberate over, write about, and discuss the future of the conservative movement.
Peterson writes widely on public engagement for a variety major news outlets including the Wall Street Journal, Los Angeles Times, and San Francisco Chronicle, as well as numerous blogs. He is a regular guest on the "Politics Roundtable" with host Larry Mantle on KPCC radio. He has also helped write several survey-based reports on the subject, including "Testing the Waters: California's Local Officials Experiment with New Ways to Engage the Public" (in collaboration with the League of California Cities), and the "California Civic Health Index" (in collaboration with the National Conference on Citizenship). He contributed the chapter, "Place As Pragmatic Policy" to the edited volume, Why Place Matters: Geography, Identity, and Civic Life in Modern America (New Atlantis Books, 2014), and the chapter "Do-It Ourselves Citizenship" in the volume, Localism in the Mass Age (Wipf & Stock, 2018).
Pete has been a public affairs fellow at The Hoover Institution, and he serves on the Leadership Councils of the Public Policy Institute of California and California Forward, and on the boards of the Homeland Security Advisory Council and the Da Vinci Charter Schools.
Peterson was the Republican candidate for California Secretary of State in 2014.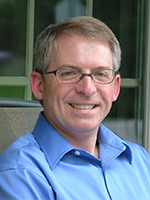 Sam Staley is director of the DeVoe Moore Center in the College of Social Sciences and Public Policy at Florida State University. He is also a Research Fellow at the Independent Institute in Oakland, California where he writes on pop culture and movies. Sam is the author of eight nonfiction books, including Contemporary Film and Economics: Lights! Camera! Econ! (Routledge 2018) and The Beatles and Economics: Entrepreneurship, Innovation, and the Making of Cultural Revolution (Routledge 2020). The author of more than 120 academic and professional articles and studies. His commentary has appeared in the Washington Post, the New York Times, the Los Angeles Times, Reason magazine, National Review, Planning magazine, and scores of other popular outlets.His six novels have won literary awards in categories as wide ranging as young adult fiction, new adult fiction, adult historical fiction, published mainstream/literary fiction.
Prior to joining Florida State in 2011, Sam was the Robert W. Galvin Fellow at Reason Foundation, an internationally recognized public policy think tank based in Los Angeles. As the Galvin Fellow, he traveled to China more than 30 times as manager of academic research projects on transportation policy and finance.
He earned his PhD in public administration from The Ohio State University, his MS in applied economics from Wright State University, and BA in economics & public policy from Colby College in Waterville, Maine. He also studied economics as a Bradley Fellow in the Center for Study of Public Choice at George Mason University from 1989-90.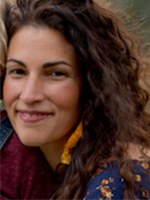 Lindsey Weissmueller is a casting director for feature films and television. She is currently in production on season two of the Netflix comedy series, Special. Some of her recent projects include:
TruTV's comedy series Adam Ruins Everything, Searching (starring John Cho and Debra Messing), a $1M budget Sundance film that grossed nearly $100M worldwide, Voltage's AVA (starring Jessica Chastain and Colin Farrell), which was acquired by Amazon Studios and is set for release in 2020, Red Hour's Plus One (starring Maya Erskine and Jack Quaid), which won the Audience Award at Tribeca 2019, Blumhouse's Sleight (Sundance 2016) and IFC Midnight's Carnage Park (Sundance 2016).
Weissmueller's favorite part of her job is drawing out performances from actors that connect them to their characters on a personal level. She lives in Los Angeles with her husband and two young children.
Sponsors