Are There Creative Policy Solutions to Homelessness?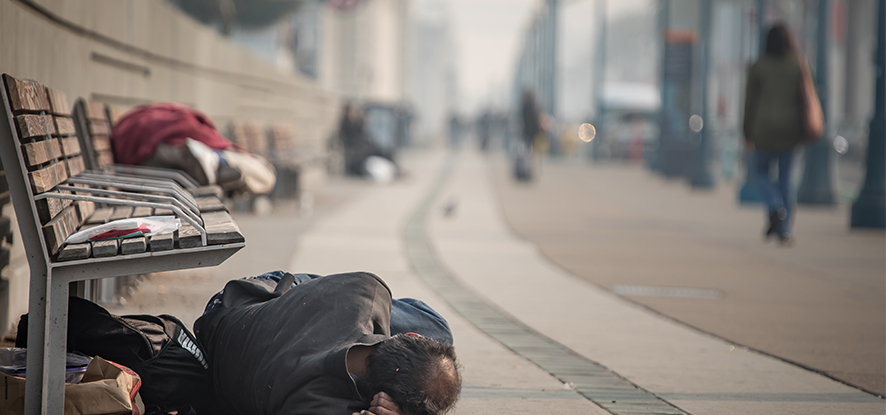 Event Details
Thursday, October 1, 2020
12:00 PM PDT / 3:00 PM EDT
Online Zoom Webinar
For more information about this event, please email sppevents@pepperdine.edu, or call 310.506.7490.
If there is a policy area that has vaulted into the consciousness of most Californians in the past two years, it's homelessness. At once a set of issues that cut across housing, public safety and social service departments, major cities like Los Angeles and San Francisco seem overwhelmed by the challenge. Given years of different policy responses to homelessness, is it possible to think creatively about how to address what appears to be an unsolvable policy challenge?
Join Dr. Stephen Eide, Senior Fellow at the Manhattan Institute and contributing editor of City Journal and Pete Peterson, dean of the Pepperdine School of Public Policy, in a timely conversation about ways we should think anew about homelessness.
Registration is limited. All individuals who register will receive a copy of the video via email.
About the Speaker
Stephen Eide researches state and local finance and social policy questions such as homelessness and mental illness. He has written for many publications, including National Review, the New York Daily News, the New York Post, the New York Times, Politico, the Wall Street Journal, and The Weekly Standard. He was previously a senior research associate at the Worcester Regional Research Bureau. He holds a BA from St. John's College in Santa Fe, New Mexico, and a PhD in political philosophy from Boston College.