Dangerous Doctrine: How Obama's Grand Strategy Weakened America
Event Details
Dr. Robert Kaufman
Robert and Katheryn Dockson Professor of Public Policy
Pepperdine University
Respondent:
Dr. Victor Davis Hanson
Martin and Illie Anderson Senior Fellow in Residence in Classics and Military History
Hoover Institution, Stanford University
Tuesday, September 27, 2016
Wilburn Auditorium
Drescher Graduate Campus
Malibu, California
7-8:30 PM
For more information, please contact the School of Public Policy at 310.506.7490.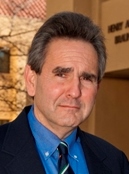 Join us for a book event and discussion regarding President Obama's "grand strategy" and its effect on the United States. Introductory remarks from Dr. Robert Kaufman, the Robert and Katheryn Dockson Professor of Public Policy, on his book Dangerous Doctrine: How Obama's Grand Strategy Weakened America (The University of Kentucky Press, May 2016).
In Dangerous Doctrine, Kaufman argues that the 44th president has indeed articulated a clear, consistent national security policy and has pursued it with remarkable fidelity. Yet Kaufman contends that President Obama has imprudently abandoned the muscular internationalism that has marked U.S. foreign policy since the end of World War II. Drawing on international relations theory and American diplomatic history, Kaufman presents a robust critique of the Obama doctrine as he situates the president's use of power within the traditions of American strategic practice.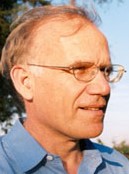 Dr. Victor Davis Hanson, the Martin and Illie Anderson Senior Fellow in Residence in Classics and Military History at the Hoover Institution, will serve as the respondent.
Copies of Dangerous Doctrine will be available for sale at the Drescher Graduate Campus Bookstore.