Davenport Institute Conferences
As a university-based policy institute, the Davenport Institute has access to top scholars working on issues relating to public engagement, technology in government, place-making, and other related fields. Our work with local government also provides access to some of the most innovative practitioners. This combined access to theory and practice has resulted in a number of conferences here in Malibu hosted by the Davenport Institute, the Pepperdine School of Public Policy, and partner organizations.
Interested in being updated about future conferences and events? Don't forget to sign up for our monthly newsletter below.
Here you can explore some of our past and upcoming conferences.
Past State of Public Engagement Annual Conferences:

This was a discussion about how the state of public engagement continues to evolve and change as we navigate community challenges associated with the events of the last 2+ years. In 2020, public engagement went virtual, and in 2021 hybrid public engagement started to gain momentum along with a return to in-person public engagement. Still, the question remained: where are we now post-pandemic(ish)? This exciting conversation took place on July 20, but you can watch the recording here.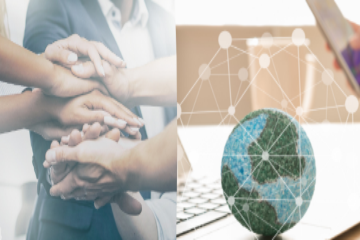 This was a special meeting about the emerging hybrid of online and in-person public participation using new digital tools and trusted and tested long-standing methods. This hybrid of digital and in-person engagement didn't functionally exist prior to COVID-19. However, in the last year and a half engagement pivoted to predominantly online. Now, both options are possible and we need to share what the early lessons learned are, how to plan which methods are best for the project and stakeholders, and resources to help all public participation managers succeed in this new era of a hybridized approach with more engagement options. This exciting conversation took place on July 21, but you can watch the recording here.

See Us At These Future Conferences: