ICMA Student Chapter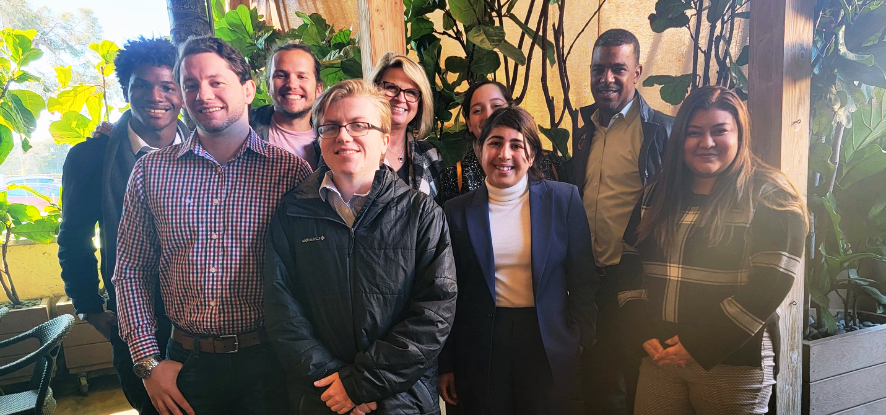 The Davenport Institute is pleased to be the on-campus sponsor of the Pepperdine School of Public Policy Chapter of the International City/County Manager's Association (ICMA).
ICMA is the professional and educational association for appointed local government administrators worldwide, making this an excellent opportunity to build a network of contacts with local government administrators in California and across the country.


Student Leadership Board
The chapter's student leadership board comprises three students in their first and second years in the MPP program. The following are our leaders for the 2022-2023 academic year;
Celeste Benitez Galicia, President
Patrick Grace, Vice President

Pepperdine's program is one of three programs in Southern California where student members are offered a number of resources, including:
Access to ICMA online, including research and job postings
Free registration for the ICMA annual conference
Guidance from Pooja Di Giovanna, assistant director of Davenport Institute, will serve as the mentor for the chapter.
Online webinars and panel discussions with those who have made a career in local government.

Chapter Events 2023-2024
Discussion with Nolan Gray
We are excited to welcome M. Nolan Gray in October, who will speak to students at the School of Public Policy (SPP) about his professional experience in urban planning and state and local policy!

The Davenport Institute offers financial support to cover the chapter's membership fee. Priority for membership is given to students with a declared State and Local Policy specialization. The application process for the student chapter is open twice a year at the beginning of the academic semester. The application may be found by contacting our office below.
For questions about the Pepperdine student ICMA chapter, email the assistant director.