Distinguished Speaker Series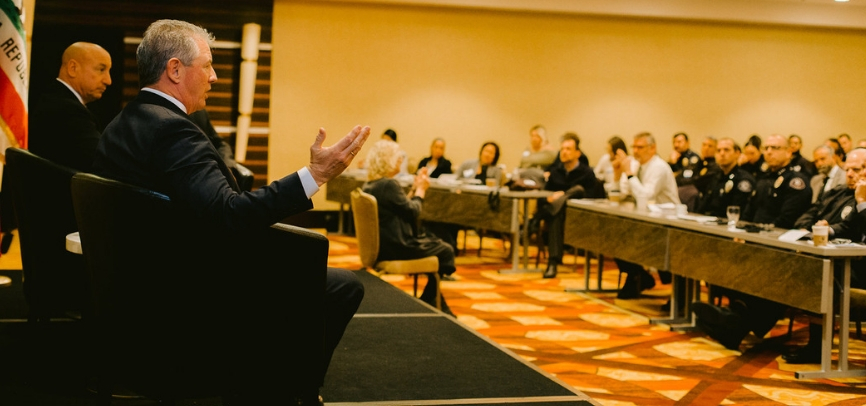 Providing insights on past and emerging issues in public safety
Founded in 2017, the HSAC Distinguished Speaker Series has become the Los Angeles region's premier program for sharing stories and lessons learned in the field of crisis management.
Accomplished and seasoned professionals discuss current and emerging issues in public safety, recount challenges that tested them and their respective organizations and share their own successes and failures. This convening of crisis managers has created rare opportunities to learn from one another, exchange ideas, and foster partnerships.
To always know when the next Distinguished Speaker Series will take place – subscribe to our mailing list.
Brock Long: Emergency Management 2.0
Cyber Resilience: A Cross-Sector Approach
The First 48: Crises in Ventura County
Managing Disruptive Technology in Crisis Management
Crisis Leadership: Paths to Success
Nim Kidd: Learning from Hurricane Harvey and Previous Disasters
A Conversation with Craig Fugate
Crisis Management: An Evolving Perspective and Developing Leaders
Women and Crisis Leadership: A Panel Discussion