The Nathanson Crisis Management Case Challenge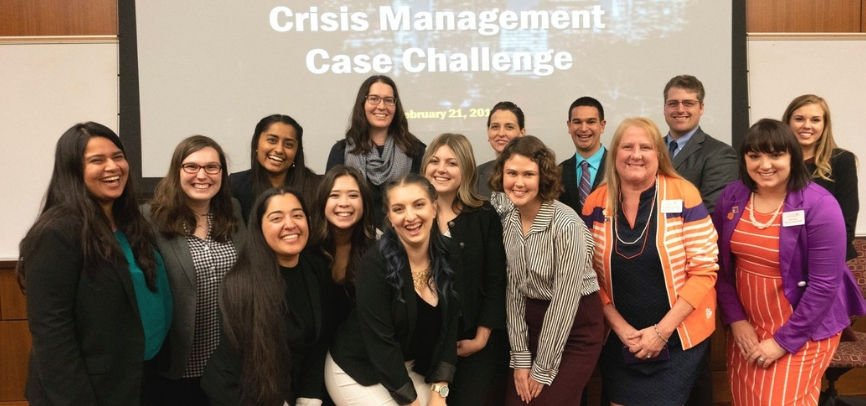 What Is The Nathanson Crisis Management Case Challenge?
The Nathanson Crisis Management Case Challenge provides a competitive forum for graduate students to exchange ideas, perspectives, and recommendations to better manage real-world issues in crisis management. Graduate students from all backgrounds and disciplines across the country are invited to team up and develop out-of-the-box solutions for the case. Qualifying teams present their recommendations to a panel of subject-matter experts, and the top three finalists are awarded cash prizes.
How to Register:
Step 1
Teams of 2-4 graduate students must register by the posted deadline.
To register, designate (1) one team member to sign up at the link below. The following information will be needed:
Participant's Name
Degree Program
Email Address
Phone Number
Step 2
You will receive a confirmation email from HSAC confirming your team. Congratulations you are registered to participate in the Crisis Management Case Challenge, a unique learning opportunity!
Step 3
Teams will receive the case challenge and memo details (format, length, etc.) at a specified time after the registration deadline. Teams will be given approximately a week to submit their briefs via email.
Step 4
Policy brief submissions will be reviewed and finalists will be notified a few days prior to the event date.
Step 5
Finalists will need to submit their presentations prior to the event and present their recommendations at the Crisis Management Case Challenge on the event date.
Testimonials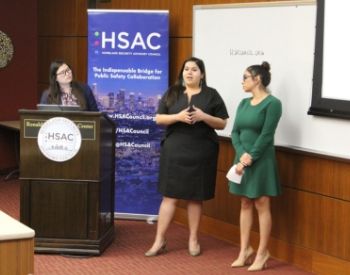 The HSAC Crisis Management Case Challenge was an exciting opportunity to work on a real-life emergency management challenge and be judged by leaders in the field."
Case Challenge Participant