Spring 2018 Policy Intensive with Practitioners Workshops
We are proud to announce our Spring 2018 Policy Intensives with Practitioners Series! Each session will offer a half-day workshop on specific and timely topics in public policy. We will welcome expert leaders in each field who are working, practicing, and advancing their respective fields each and every day.
All workshops will be from 10 AM to 2 PM in School of Public Policy (SPP) Room 175. Lunch will be served and RSVP is required.

Note: The following workshops are eligible for Professional Development credit for School of Public Policy Students.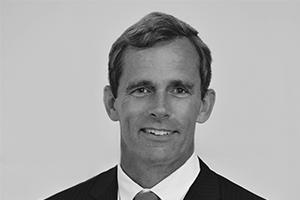 Dealing with Asia: Dollars and Democracy
Friday, January 19, 2018
Terry McCarthy
President and CEO
Los Angeles World Affairs Council
For 70 years the United States has underwritten the peaceful development of Asia, allowing unprecedented wealth creation and simultaneously the apparently unstoppable democratization of the region. Today that virtuous circle seems threatened. The meteoric rise of China under a rigid single-party authoritarian system is challenging the US model of liberalization, and is pulling other countries in its wake. This session will look at what that means both for American policy-makers and for American businesses operating in Asia. McCarthy will provide an overview of Asia's economic and political development and the evolving role of US policy in the region. He will also look at the region from China's perspective, channeling Xi Jinping and the narrative he tells his own people. Finally there will be detailed look at five countries - Korea, Japan, India, the Philippines and Thailand– and examine how they are and will be affected by the battle for ideas between the US and China.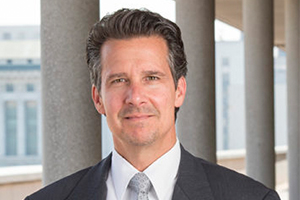 Issues Facing the World's Largest County
Friday, February 16, 2018
Tony Bell
Assistant Chief Deputy/ Communications Deputy
Office of L.A. County Supervisor Kathryn Barger

Political and public policy discussions in academia, the media and around the water cooler, often center on city, state, and federal governments. What's missing? It's Los Angeles County!
Sure, it shares a name with a big city--but with 10 million residents, 87 other cities and 4,084 square miles--Los Angeles County is bigger, it was here first, and its charged with providing vital cradle-to-grave services that impact the lives of all its residents. Services include public safety, law enforcement, tax collection, health and public health, social services, child and family services, elections, flood control, and more. With a $31.6 billion annual budget, its powerful five-member Board of Supervisors serves as the executive, legislative, and quasi-judicial head of the largest and most complex county in the nation.
This session will explore this massive--but often over-looked and misunderstood--bureaucracy and provide an opportunity to learn about its governance, its many departments and agencies, and the myriad programs and services it provides.
Please note: this workshop will take place in SPP room 185.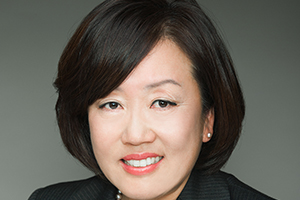 Civil Liberties and National Security: FBI vs. Apple Inc.
Friday, March 23, 2018
Kay Ko
Community Outreach Specialist
FBI Los Angeles, Office of Public & Congressional Affairs
The public policy arguments advocating enhanced protections for civil liberties and the competing national security concerns underlying government efforts to protect citizens against foreign and domestic threats have presented a conflict of interests from both sides of the argument. The goal of this session is to carefully weigh the costs and benefits to society of each position and seek to identify the concerns most impacting the welfare and security of the American citizens.