Not Accountable: Rethinking the Constitutionality of Public Employee Unions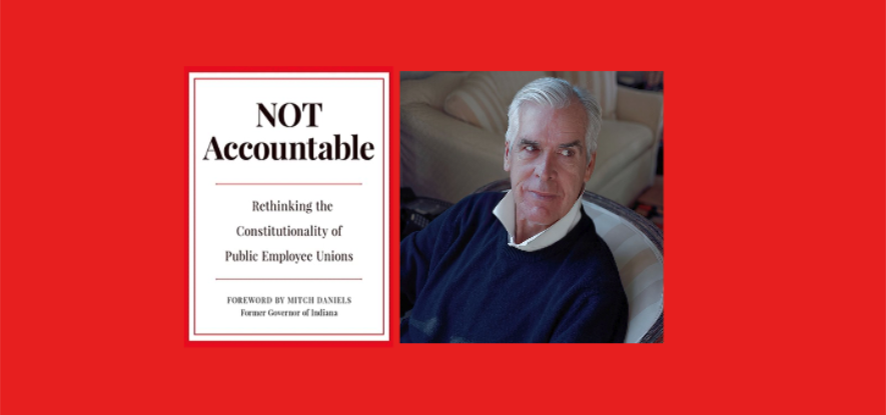 Event Details
Thursday, March 23, 2023
Noon -1:30 PM PT
Pepperdine University, LC 159
For more information about this event, please email sppevents@pepperdine.edu, or call 310.506.7490.
Please join us for an in-person luncheon event featuring bestselling author and chair of Common Good, Philip K. Howard, as he discusses his new book Not Accountable: Rethinking the Constitutionality of Public Employee Unions.
In Not Accountable, Howard argues that public employee unions have undermined democratic governance and should be unconstitutional. American voters elect governors and mayors who, under union agreements, have been disempowered from managing schools, police departments, and other public agencies. This is why schools cannot work, bad cops cannot be fired, states struggle under the weight of unaffordable pensions, and frustrated voters reach for extremist solutions. Politicians cannot break the union stranglehold because, among other reasons, they have sold their souls for union political support.
In this searing five-point indictment, Howard makes a case that constitutional government cannot work when elected leaders lose control over public operating machinery. The Constitution requires a "republican form of government" where elected executives are empowered to run government operations. Under the Constitution, public employees have a duty to serve the public, not organize politically to harm the public.
Registration is required, and seating is limited.
The event is cosponsored by the Pacific Research Institute.