Revisiting Broken Windows: Connecting Theory to Policy for America's Public Safety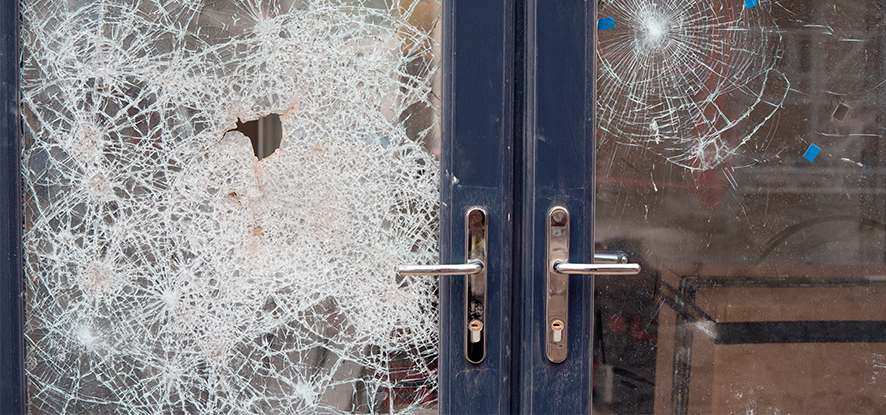 Event Details
Thursday, October 26, 2023
11 AM - 5 PM
Calabasas Campus, Room 295
Pepperdine University
Calabasas, CA
For more information about this event, please email sppevents@pepperdine.edu, or call 310.506.7490.
Across America's cities, crime is rising – but it's an inconsistent and strange picture. While some cities are seeing only modest increases in murder rates, "quality of life" crimes – from "smash and grab" robberies to auto theft and property damage are consistently exploding. It brings to mind the work of social scientists, James Q. Wilson and George Kelling, best known by the phrase, "broken windows theory". Looking at the growing crime rates in American cities back in the 1970s, Wilson and Kelling concluded that the reduction in enforcement of lower level property crimes created a foundation of lawlessness that enabled higher degrees of felony.
In recent years, with growing suspicion of police behavior in a number of America's communities, the work of Wilson and Kelling has come under increasing attack, resulting in a variety of new laws reducing punishments for property crimes. But with these increasing crime rates, is it time to revisit the "broken windows theory" and our response to crime?
Through an afternoon of panels and keynotes, policy experts and policymakers will discuss and debate the relevance of Wilson's and Kelling's theory to today's public safety challenges. As a graduate school, that served as James Q. Wilson's "academic home" from 1999 to 2012, the Pepperdine School of Public Policy is committed to regularly exploring the impact of his work on today's public policy issues.
Schedule
11:00 AM – 11:30 AM: Conference Check-in

11:45 AM – 12:45 PM: Lunch Keynote, Rafael Mangual
1:00 PM – 2:00 PM: Panel 1: A Scholarly Review of "Broken Windows"
2:10 PM – 3:10 PM: The Challenge of Connecting Social Science to Social Policy
3:10 PM – 3:15 PM: Break
3:15 PM – 4:15 PM: Panel 3: "Broken Windows" at Street Level
4:30 PM - 5:00 PM: Closing Remarks
5:30 PM – 7:30 PM: Reception: The Stonehaus
Speakers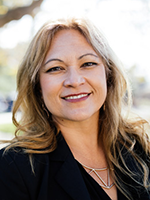 After focusing on history and teaching as an undergraduate at Princeton University, Goodno attended Berkeley Law, University of California for the first two years and spent her third year studying at Harvard Law School. While at Berkeley, Goodno served as an articles editor for the California Law Review. At Harvard, she was an active member of the Mediation Program. She also interned at the US Attorney's Office, Northern District of California, and the Alameda District Attorney's Office.
After law school, Goodno joined the downtown Los Angeles firm of Quinn, Emanuel, Urquhart & Sullivan, where she litigated numerous complex civil litigation cases, including white-collar crime, class actions, bankruptcy, breach of contract, fraud, and property and employment disputes. She then clerked for the Honorable Arthur L. Alarcon of the US Court of Appeals for the Ninth Circuit.
Goodno served five years in the Deans' Suite, acting as the academic dean, dean of students, and vice dean. Goodno teaches civil procedure, evidence, trial practice, human rights and international criminal law, and advanced criminal procedure. Her research interests focus on justice for children and the vulnerable which include the intersection of cyberspace, law and technology, criminal law, evidence, constitutional law, and global justice. She is also active in working with international human rights organizations.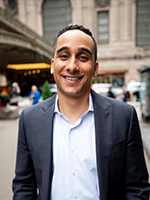 Rafael Mangual is a fellow & head of research for the Policing and Public Safety Initiative at the Manhattan Institute, and author of Criminal (In)Justice
An expert on criminal justice and public safety, Mangual is the Nick Ohnell Fellow and head of research for the Policing and Public Safety Initiative at the Manhattan Institute for Policy Research, and a contributing editor of the Institute's flagship publication, City Journal. His first book, Criminal (In)Justice: What the push for decarceration and depolicing gets wrong and who it hurts most, was published in July of 2022 by Center Street, an imprint of Hachette Book Group. In 2022, Rafael was elected to the Council on Criminal Justice, and in 2020 he was appointed to serve a four-year term on the New York State Advisory Committee of the U.S. Commission on Civil Rights.
Rafael regularly appears on both national and local television and radio to comment on issues of crime, justice, and safety. His writing on these issues has been featured in a wide array of publications, including The New York Times, The Wall Street Journal, and The Washington Post.
His expertise is regularly sought by policymaking bodies, including committees of both the US House of Representatives and US Senate, before which Rafael has testified on multiple occasions.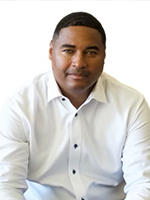 John McKinney's journey from Passaic, New Jersey, a gritty, high-crime, working-class city, to the upper echelons of the legal profession is nothing short of remarkable. Tragically orphaned by age five, John was brought up by his indomitable sister, who suddenly became responsible for rearing five children on her own. During the tumultuous 1980s crack cocaine epidemic, many of John's teenaged contemporaries were ensnared by addiction or crime. Yet, John's innate resilience, fortified by his sister's values, steered him clear of these pitfalls.
Recognizing that education would be his bridge to a successful life, John exhibited extraordinary dedication by juggling full-time college with a grueling 50-hour work week. John's relentless work ethic saw him graduate from Rutgers University in a commendable four years. Not one to rest on his laurels, John traversed three thousand miles to pursue his passion for justice at the UCLA School of Law, adding another major accomplishment to his profile by graduating in 1997.
1998 marked the beginning of John's illustrious tenure with the LA County District Attorney's Office. Over a span of 25 impactful years, John's exceptional talent and brilliance shone. From prosecuting murder cases in the Hardcore Gangs Division to being a leader in the elite Major Crimes Division for over a decade, John masterfully handled some of California's most complex and high-stakes cases.
Most recently John tried the case of Eric Holder Jr. for the first-degree murder of rapper and entrepreneur Nipsey Hussle.
Today, John serves as the deputy-in-charge of the East Los Angeles District Attorney's Office, a beacon of hard work, talent, and unwavering commitment to justice.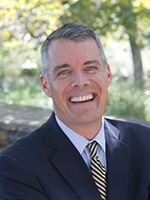 Pete Peterson is the dean (Braun Family Dean's Chair) of Pepperdine's School of Public Policy, and a leading national speaker and writer on issues related to civic participation, and the use of technology to make government more responsive and transparent. He was the first executive director of the Davenport Institute for Public Engagement and Civic Leadership and continues to lead public sector training programs for the Institute. He has co-created and currently co-facilitates the training seminar, "Public Engagement: The Vital Leadership Skill in Difficult Times" a program that has been attended by over 4,000 municipal officials, and he also co-created and co-facilitates the certificate program, "Leading Smart Communities: Creating a Better Future through Emerging Technologies". He serves on the Leadership Council of California Forward, the Healthy Democracies Advisory Council organized by Public Agenda, and chairs the governance committee for the Public Interest Technology-University Network. Peterson was the Republican candidate for California Secretary of State in 2014.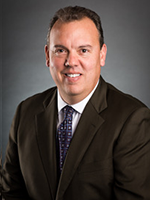 Matt Ross is the principal of Ross & Associates and has over two decades of experience in communications strategy, media relations, political campaigns, crisis management, and government. He brings a unique approach to changing public perception by forming partnerships with non-traditional alliances, whether it be for large-scale infrastructure projects or local campaigns. His clients include the Tule River Tribe, California Biomass Energy Alliance, Berry Corporation, Middle River Power, and Californians Against Retail and Residential Theft.
Furthermore, Ross has provided advice for various state and local campaigns such as Scott Jones for Sacramento County Sheriff, Roger Niello for State Senate, Gregg Fishman for SMUD Board, and Thien Ho for District Attorney.
Before establishing his own firm, Ross served as Vice President of a prominent international public relations firm where he was responsible for overseeing some of the largest public affairs clients including Walmart, Yocha De-He Tribe, the Orange County Toll Road Project, and several Chevron Corporation projects. In this role, Ross managed day-to-day operations while developing innovative approaches to alter public perception through collaborations with non-traditional partners like specific trade unions and environmental groups.
Ross served the California State Legislature as communications and public affairs director for the Senate Caucus for four Republican leaders. In that capacity, he managed the Caucus' overall communications plan, messaging, websites, television and radio studios. Ross was also in contact on a daily basis with reporters focusing on business, government, and political issues.
Ross contributed to Capitol Weekly's Expert Expound column. His opinion editorials and letters to the editor on behalf of others have appeared in the Bakersfield Californian, Capitol Weekly, Contra Costa Times, Fresno Bee, Los Angeles Daily News, Los Angeles Times, Modesto Bee, Oakland Tribune, Orange County Register, Riverside Press-Enterprise, Sacramento Bee, San Francisco Chronicle, San Jose Mercury News, San Diego Union-Tribune, and USA Today.
Prior to joining the Legislature, Ross served as the successful campaign manager for Proposition 21, the Juvenile Crime Preventions and Gang Initiative of 2000. He also worked in the Attorney General's Office as chief deputy press secretary, covering a variety of state issues from consumer law to crime to environmental protection. He previously worked in Governor Deukmejian's Administration and served on Governor Schwarzenegger's transition team.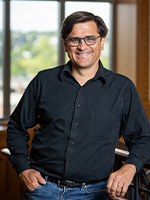 David is an associate professor of urban and regional planning at the University of Michigan's Taubman College of Architecture and Urban Planning. His work examines how empirical research can help us think more clearly about public policy values—both in general and in the specific areas of housing policy, criminal justice, and public management.
Thacher received his PhD in public policy from the Massachusetts Institute of Technology and a Master of Urban Planning from the University of Michigan.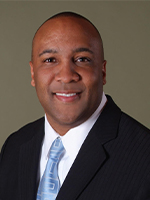 Kurt Wilson is the executive director of the Western Riverside Council of Governments. For more than 25 years Wilson has chartered new courses in the public sector, proving an ability to inspire, design, and lead steady transformation. His make-a-difference leadership has been instrumental during critical periods that required deep evaluation and strategic planning from a fresh perspective. He made history when he led the City of Stockton, California through a bankruptcy filing and escorted its evolution into the second most financially healthy large city in America—earning 3 All-American City Awards and being partially documented in a Harvard Kennedy School case study. He attended Northeastern University in Boston where he earned a Doctor of Law & Policy. He also holds an MBA, Management and Leadership and a Master's in Education, Administration and Leadership. He currently serves on the Davenport Institute Advisory Council.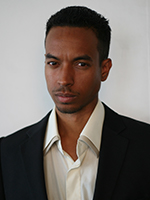 John Wood Jr. is a leading figure in the civic bridge-building movement. He is a national ambassador for Braver Angels, the United States' largest grassroots, bipartisan organization dedicated to political depolarization. A nationally recognized public speaker on the subjects of political and racial reconciliation, Wood has spoken across America to a wide range of the nation's most respected think tanks, universities, corporations, philanthropic organizations, and political associations including the Aspen Institute, the Manhattan Institute, CPAC 2019, Global Philanthropy Forum, the Philanthropy Roundtable, Upswell, Target, General Mills, LucasFilm, Oregon League of Cities, Institute for Local Government, and campus audiences including Pepperdine, Duke University, USC, Purdue, UC Berkeley and many others. An opinion columnist for USA Today, Wood's written work has appeared in publications including The Wall Street Journal, The Washington Examiner, Quillette Magazine, Areo Magazine, Reflections (A Journal of the Yale School of Divinity), Real Clear Politics, Persuasion Magazine, The American Interest and many others. Wood is a cohost of the Braver Angels Podcast and host of the upcoming podcast Uniting America with John Wood Jr.
Prior to his work with Braver Angels, Wood was the state of California's youngest active nominee for Congress in the 2014 election cycle, challenging Maxine Waters in California's 43rd district. His unifying campaign was covered by outlets including The National Review and The Larry Elder Show. After the election Wood was elected as 2nd Vice-Chairman of the Republican Party of Los Angeles, the largest Republican county party in America.
In addition to his work with Braver Angels, Wood serves as an advisor to The American Project (an initiative of the Pepperdine School of Public Policy dedicated to restoring the communitarian roots of conservatism), the Foundation Against Intolerance and Racism, the 1776 Unites Project, is a member of the Progress Network (an initiative of the New America Foundation) and is a field-builder with the New Pluralists Collaborative (a coalitional group focused on connecting and supporting organizations committed to depolarization and social justice). Wood has worked in support of educational opportunities for at risk youth in inner-city Los Angeles in the areas of tutoring and private education. He sits on the board of directors for Strive Arts and Academics, a celebrated private educational facility in South Los Angeles.
Wood was raised in a musical family. His father is noted Jazz Pianist John Wood, and his mother the popular Los Angeles-based R&B singer Deonda Theus. Wood's grandfather was record industry pioneer Randy Wood, of Dot Records and Randy's Record Shop fame. He lives in Los Angeles with his wife and three children.
Shelley Zimmerman served 35 years with the San Diego Police Department, retiring as the chief of police. She believes in community policing and that public safety must be a shared responsibility with everyone playing a crucial role in keeping their communities safe. During her tenure as chief of police, San Diego's overall crime fell to its lowest level in 49 years. She instituted new policies and deployed new equipment such as body worn cameras (the largest city at the time to do so).
She speaks across the country on the myriad of challenges and opportunities policing brings in the 21st Century. She emphasizes the importance of officer health, safety, and wellness which is essential to help protect all those who serve.
Born in Cleveland, Ohio, Zimmerman is a graduate of the Ohio State University and the FBI National Academy. She is an avid sports fan and often participates in athletic charity fundraisers.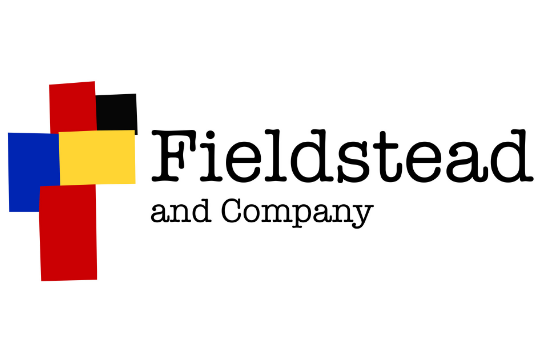 This conference is made possible by Fieldstead and Company.