No Way to Treat a Child Series
A Seminar Series on Foster Care and Youth Services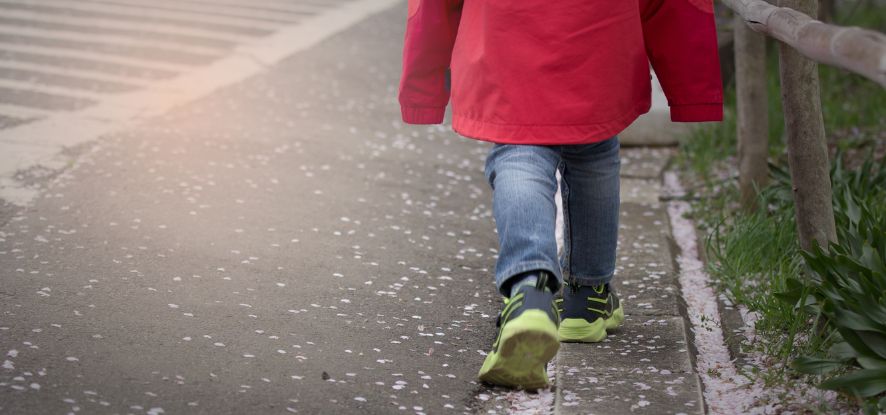 While much of the national focus has been on the momentous Supreme Court decision in the Dobbs case, a complex mix of government and nonprofit organizations have been working to support America's youth and families for decades. With the decision, many wonder whether these systems—operating mostly at the county and local levels—can respond to new stresses and strains.
In this four-part webinar series, policy researcher and writer, Naomi Schaefer Riley, will interview leading practitioners and policymakers in the fields of youth services and Foster Care to help us better understand the challenges and opportunities in these crucial services. Each of these webinars will be based on Riley's research for her latest book, No Way to Treat a Child: How the Foster Care System, Family Courts, and Racial Activists Are Destroying Young Lives.
These sessions will be interactive, so be ready to bring your own questions!
About Naomi Schaefer Riley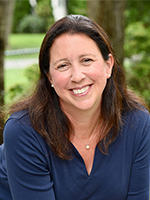 Schaefer Riley is a resident fellow at the American Enterprise Institute focusing on issues regarding child welfare as well as a senior fellow at the Independent Women's Forum. She also writes about parenting, higher education, religion, philanthropy, and culture.
She is a former columnist for the New York Post and a former Wall Street Journal editor and writer, as well as the author of six books. Her book, Til Faith Do Us Part: How Interfaith Marriage is Transforming America (Oxford, 2013), was named an editor's pick by the New York Times Book Review.
Riley's writings have appeared in the Wall Street Journal, the New York Times, the Boston Globe, the LA Times, and the Washington Post, among other publications. She appears regularly on Fox News and FoxBusiness and CNBC. She has also appeared on Q&A with Brian Lamb as well as on the Today Show.
Session 1: What Is Child Maltreatment and How Should the Government Respond to It?
September 20, 2022
Noon - 1:00 PM PDT
Featured Speaker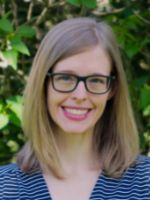 Sarah Anne Font
Associate Professor of Sociology and Public Policy at Penn State University
Font is an associate professor of sociology and public policy at Penn State University. Her research assesses the outcomes of children who experience abuse and neglect and the efficacy of the child welfare system in preventing revictimization and adverse health and developmental outcomes. Recent research projects focus on characterizing the effects of foster care and permanency on short and long-term child wellbeing.
Session 2: How Do Family Courts Determine Child Maltreatment and Decide on Foster Care?
October 17, 2022
Noon - 1:00 PM PDT
Featured Speaker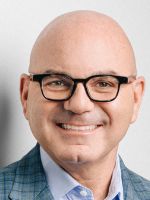 Ronald Richter
CEO and Executive Director of JCCA
Richter is the CEO and executive director of JCCA. For three decades, Mr. Richter has worked to create a more just child and family services system by placing the utmost value on the wellbeing of each child and family. As JCCA's CEO, Richter has expanded the agency's academic enrichment services and helped the organization become a premier provider of support services for children with complex trauma, chronic illness, or severe emotional disturbance.
Richter is a former New York City Family Court judge, former Commissioner of New York City's Administration for Children's Services (ACS), and former attorney with The Legal Aid Society. During his time leading ACS, Richter spearheaded a landmark shift in child welfare evidence-based practices geared towards helping parents and children avoid foster care placement, heal from past traumas, and reduce time spent in the system. He currently serves on the Mayor's Advisory Committee on the Judiciary, as a Board Member of Child Trends, the Human Services Council, the NYS Coalition of Children's Behavioral Health, Chelsea Day School, and is a member of the Child Welfare League of America's National Commission for Policy and Practice.
Session 3: What is the Role of the Faith Community in Caring for Abused and Neglected Children
November 15, 2022
Noon - 1:00 PM PST
Featured Speaker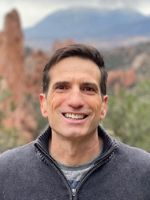 Jedd Medefind
President of the Christian Alliance for Orphans (CAFO)
Medefind serves as President of the Christian Alliance for Orphans (CAFO). Through CAFO, more than 200 respected faith-based organizations and a national network of churches unite in coordinated action, working together to inspire and equip people of faith to effectively serve vulnerable children and families.
Prior to this role, Jedd led the White House Office of Faith-Based and Community Initiatives under President George W. Bush. In this post, he oversaw reform efforts across the government to harness the full strengths of community-based organizations and faith-based groups as full partners in all Federal efforts to aid people in need, from prisoner reentry to global AIDS. As described by the Harvard Political Review, these reforms "fundamentally changed the government's strategy for improving the lives of the downtrodden."
Session 4: How Can We Use Technology to Understand the Risks of Child Maltreatment?
December 6, 2022
Noon - 1:00 PM PST


Featured Speaker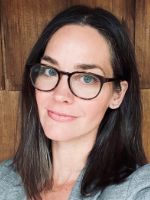 Emily Putnam-Hornstein
John A. Tate Distinguished Professor for Children in Need at University of North Carolina-Chapel Hill
Putnam-Hornstein is the John A. Tate Distinguished Professor for Children in Need at UNC-Chapel Hill. She also maintains appointments as a Distinguished Scholar at the University of Southern California where she co-directs the Children's Data Network and as a research specialist with the California Child Welfare Indicators Project at UC Berkeley. Putnam-Hornstein's current research focuses on the integration and application of data to inform child protection interventions and policies.