Faith & Public Policy Series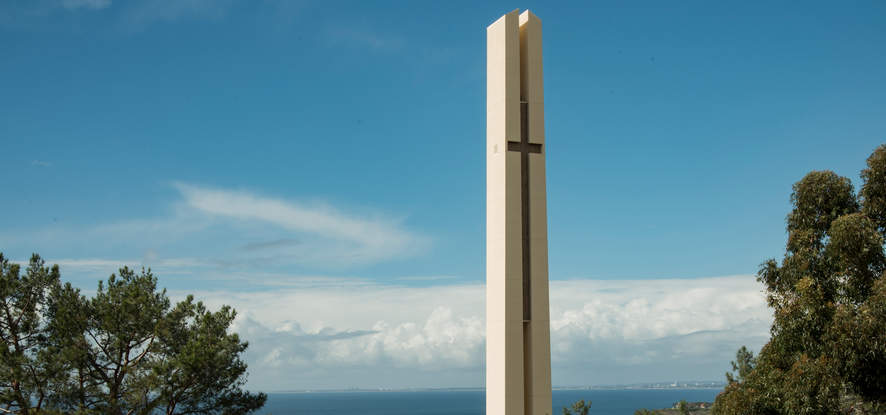 Event Details
Wednesday, January 26, 2022
11:30 AM - 1:00 PM
Palm Plaza, Drecher Graduate Campus
Pepperdine University
Malibu, CA
For more information about this event, please email sppevents@pepperdine.edu, or call 310.506.7490.
"Operating within the frame of a Christian university, there will be a unique emphasis on the moral, ethical and spiritual dimensions." —President David Davenport in Memo (1/9/96)
"The School is committed to the renewal of the mediating institutions that thrive in the space between the central government and the individual. Tocqueville marveled a century-and a-half ago at this thriving center of American life which, with the devolution of federal power, is more important than ever. Nonprofit associations, churches and synagogues and mosques, families, and even the private commercial sector of labor and business associations are equally critical to public policy implementation."—"SPP Statement of Strategic Intent"—January 2000
From the first year of our program in 1997, the School of Public Policy has considered public policy as not simply a creation of government, but something formed at the intersection of the public, nonprofit, and private sectors. Vital to an understanding of American public policy is the role of faith as a foundation to civil society, and the formation of moral public leaders. As Tocqueville noted, "Religion in America takes no direct part in the government of society, but it must be regarded as the first of their political institutions; for if it does not impart a taste for freedom, it facilitates the use of it."
As part of our 25th anniversary year, we will be exploring the role of faith in three particular, and timely, policy areas:
Foster Care / Youth Services
Homelessness
Criminal Justice Reform
In each of these events, a keynote speaker will set the table for a following panel discussion of local and regional nonprofit leaders who are responding to these issues—often in collaboration with government agencies.
"No Way to Treat a Child"—Foster Care and Youth Services
Beginning with a keynote from columnist and author, Naomi Schaefer Riley, we will discuss the significant challenges in supporting many of America's most vulnerable: the young and those in Foster Care. Based on her new book, No Way to Treat a Child, Naomi argues that the American child welfare system is built to protect adults, and not children. Through her research, Schaefer Riley finds that in the bureaucratic mix of government agencies and activist political organizations, children are allowed to slip through the cracks.
Following Schaefer Riley's keynote, we will shift focus to Los Angeles County, which runs one of the largest Foster Care and child welfare systems in the nation. Representatives from faith-based nonprofit organizations will discuss the problems and opportunities for better serving the region's children.
Featured Speaker
Naomi Schaefer Riley, Resident Fellow at American Enterprise Institute
Panelist
Dominique Robinson, faith-based program manager at the Los Angeles County Department of Children and Family Services
Jessica Valdez, Director of Adoption Promotion and Support Services at Olive Crest
Moderator
Dan Broyles, Pastor at Valencia Hills Community Church
About the Speakers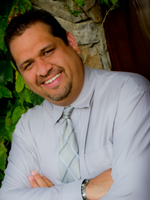 Dan Broyles is a care pastor at Valencia Hills Community Church and has been working at churches since 2002. Previously, he was a social worker for the County of Los Angeles, where he helped children who were abused and neglected. Mr. Broyles has a M.S. in Marriage and Family Therapy from California State University at Northridge. In addition, he has received a B.S. in Biblical Studies and a BS in Human/Family Development from Grace University in Omaha, Nebraska. Broyles is licensed as a pastor and as a Marriage Family Therapist. In 2019 he was the recipient of the "Kathryn Barger Commitment to Service Award" (Los Angeles County) and in 2021 he was the recipient of the "Citizen of the Year" for the state of California by the National Association of Social Workers.
He has been a guest speaker at many universities, nonprofits, churches, and government organizations. He also has spent time in Haiti teaching community members about trauma. Currently, he is the co-chair for the Faith Collaborative for the Department of Children and Family Services in Los Angeles County.
For six years he has been the chairman of a local task force in regard to human/sex trafficking. He is the author of the book Helping Teens at Risk of Suicide and also has a podcast called"Stories of Hope." During the past 18 months, he helped co-start a new non-profit called "Saga" that helps others with mental health needs. He is married to his wife of 24 years, Carli and they have two teenagers.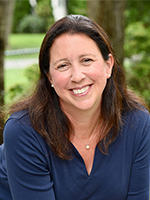 Naomi Schaefer Riley is a resident fellow at the American Enterprise Institute focusing on issues regarding child welfare as well as a senior fellow at the Independent Women's Forum. She also writes about parenting, higher education, religion, philanthropy, and culture.
She is a former columnist for the New York Post and a former Wall Street Journal editor and writer, as well as the author of six books. Her book, Til Faith Do Us Part: How Interfaith Marriage is Transforming America (Oxford, 2013), was named an editor's pick by the New York Times Book Review.
Ms. Riley's writings have appeared in the Wall Street Journal, the New York Times, the Boston Globe, the LA Times, and the Washington Post, among other publications. She appears regularly on FoxNews and FoxBusiness and CNBC. She has also appeared on Q&A with Brian Lamb as well as the Today Show.
She graduated magna cum laude from Harvard University in English and Government. She lives in the suburbs of New York with her husband, Jason, and their three children.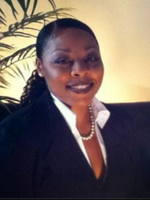 Dominique Robinson is the faith-based program manager at the Los Angeles County Department of Children and Family Services, the largest child protection services agency in the nation. Robinson has over 25 years of child welfare experience providing support services to foster youth and vulnerable families. As the faith-based program manager, Robinson oversees all faith initiatives for 20 regional offices, as well as a variety of specialized programs.
Upon completion of graduate studies, Robinson began working for the LA County Department of Children and Family Services, which is the largest child protection agency in the nation. As an emergency response children's social worker (ER CSW), it was not long before she was identified as the Lead ER CSW for her unit where she assisted with training new staff, providing them with the guidance to effectively assess and safely intervene in areas of child maltreatment. Investigating child abuse referrals reported to the Child Protection Hotline led to her work in the DCFS Rites of Passage Unit where she refined and polished her skill to conduct quality case analysis/case management that facilitated better service delivery to emancipating foster youth. She found her experience in the Rites of Passage Unit to be immensely rewarding, allowing her to be an integral part of a state-wide movement to prevent foster youth from "emancipating into homelessness" and improve their outcomes. In 2006, Robinson was selected to be the UCLA School of Public Affairs Alumni of the Year and delivered a keynote address to the incoming MSW graduate students. As an advocate for systemic change and the empowerment of others, she strongly believes in cultivating leadership in students on a trajectory to have professional careers in social work.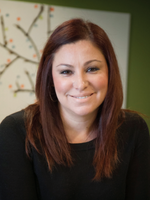 Jessica Valdez has served in the field of non-profit child welfare for 21 years. She started her career at Olive Crest as an intern in 2000, while attending Vanguard University. Upon graduating with her bachelor's degree in Psychology later that year, she began full time employment with the agency administratively supporting the placement of children into loving foster care families. Her role expanded shortly after to support the recently developed cross-regional adoption program. This change ultimately led to pursing her Master of Social Work (MSW) degree, graduating from Long Beach State in 2005. That same year, Olive Crest offered her the opportunity to implement an innovative new contract offered by Los Angeles County, the Adoption Promotion and Support Services Contract (APSS), which she now has overseen for 16 years. In 2011, Valdez became the Intensive Treatment Foster Care (ITFC) Director, in addition to her role overseeing the APSS program. In 2013, Olive Crest developed a new position, moving Valdez into the role of Foster and Adoption Programs Director, overseeing all foster care and adoption programs in the LA County region and expanding church engagement within the foster care community. In 2019, the APSS program moved to a new area of LA, and Valdez transitioned to solely overseeing that program to re-launch it in a new service area. During her time at Olive Crest, Valdez has also had the privilege of traveling to Sacramento to participate in workgroups impacting policy development around ITFC programming and the changing foster care programming launched in 2017. Additionally, Valdez has had the privilege of traveling to Romania on numerous occasions to support a local orphan care ministry and teach at an annual conference for intercountry workers and foster parents. Through her years of service with Olive Crest, she has dedicated herself to serving children and families of the foster and adoption community and is inspired by her Christian faith and seeing families thrive.