The Calling to Servant Leadership
Event Details
Friday, September 10, 2021
12:00PM - 1:00PM
Hillsdale College Kirby Center
Washington, DC
For more information about this event, please email sppevents@pepperdine.edu, or call 310.506.7490.
Distinctives and difficulties of a Christian understanding of leadership in today's world
While the concept of "calling" has both secular and religious roots, the Christian understanding comprehends both God's purpose for our work as well as our relationship with Him. Os Guinness calls these two formations our "primary" and "secondary" callings. Seeing our work and our lives through calling provides a powerful way to consider our careers and our relationship with one another. In this conversation with dean Pete Peterson, Guinness and Peterson will discuss the importance of "calling" for those serving in politics, and Pete's own story about how 9/11 radically changed his own sense of calling.
About the Speakers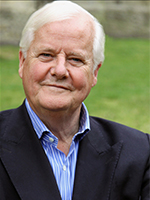 Os Guinness is an author and social critic. Great-great-great-grandson of Arthur Guinness, the Dublin brewer, he was born in China in World War Two where his parents were medical missionaries. A witness to the climax of the Chinese revolution in 1949, he was expelled with many other foreigners in 1951 and returned to Europe where he was educated in England. He completed his undergraduate degree at the University of London and his D.Phil in the social sciences from Oriel College, Oxford.
Os has written or edited more than thirty books, including The Call, Time for Truth, Unspeakable, A Free People's Suicide, The Global Public Square, and Last Call for Liberty: How America's Genius for Freedom Has Become Its Greatest Threat. His latest book, The Magna Carta of Humanity - Sinai's revolutionary faith and the future of freedom, was published in May 2021.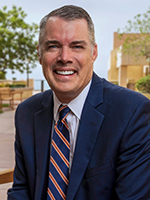 Pete Peterson is the Braun Family Dean of Pepperdine's School of Public Policy. Prior to this, he was the executive director of the Davenport Institute for Public Engagement at the School where he remains a senior fellow. Through the Institute, Peterson's work focuses on improving public policy processes at the local level and the use of technology to make municipalities more transparent and responsive. His training seminar, "Public Engagement: The Vital Leadership Skill" has been attended by over 4,000 municipal officials around the country.
In 2017, Peterson helped launch the "American Project" at Pepperdine, which convenes activists, academics, and policymakers to discuss and write about the American conservative movement. Citing loneliness and alienation as significant cultural maladies, the "Project" argues for a communitarian politics reimagined for the 21st century.
Peterson writes widely on public engagement and the conservative movement for various newspapers and blogs. He contributed the chapter, "Place As Pragmatic Policy" to the edited volume, Why Place Matters: Geography, Identity, and Civic Life in Modern America (New Atlantis Books, 2014), and "Do-It Ourselves Citizenship" for Localism in the Mass Age (Wipf & Stock, 2018).
Peterson was the Republican nominee for California Secretary of State in 2014.