Racially Diverse Leaders for Racially Diverse Cities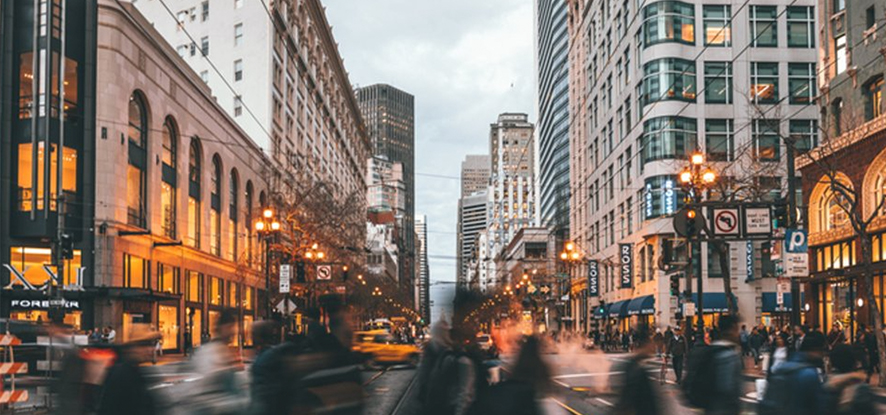 While many of America's cities are home to our most diverse populations, we haven't seen this reflected in many of our municipal leadership positions. Important strides have been made on the elected side of local government (mayors, council members, etc.) over the past several decades, but on the administrative side (city managers, police chiefs, city planners, etc.), the progress has been slower.
In this panel discussion, SPP dean Pete Peterson will moderate a panel of top local government leaders who will discuss the challenges and opportunities for current and aspiring city administrators of color.
This event is hosted by the Pepperdine School of Public Policy (SPP) and SPP Diversity Committee.
SPP Students can receive 1.5 professional development credit per session.
All who register will receive a copy of the event video 24 hours following the event date.
Panelists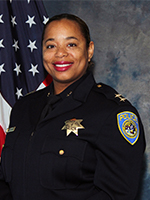 Angela Averiett is a Bay Area native and started her career in law enforcement in 1996, working as a police records clerk for the Hayward Police Department. In 2000, she was hired as a Deputy Sheriff by the Alameda County Sheriff's Office.
In 2001, Angela lateraled to the Hayward Police Department as a police officer. She worked patrol and traffic unit assignments. Angela served as an advisor to the Explorer Program and program coordinator for the peer support team. She was promoted to sergeant in 2008, where she was assigned to the special duty (gang) unit, patrol division, and the district attorney liaison. She was promoted to lieutenant in 2014, where she was assigned to the patrol division, district command and internal affairs units. Angela also managed the Honor Guard team and was the assistant team leader on the Crisis (Hostage) Negotiations Team.
In 2019 Angela was hired by the San Francisco Bay Area Rapid Transit District. She was the San Francisco Area Commander prior to her current assignment as Interim Deputy Chief of Support Services.
Angela is currently the Vice President of the California Association of Hostage Negotiators (CAHN), and has served on the board in different capacities for the last 10 years. She served as the Parliamentarian of SF Bay Area NOBLE (National Organization of Black Law Enforcement Executives), and Parliamentarian of the Barbershop Forum group, an organization that works to bridge the communication gap between law enforcement and the community. Angela holds a bachelor's degree in Leadership and Organizational Studies from St. Mary's College, and is a graduate of the prestigious LAPD Leadership Program.
In her spare time, Angela trains to ride in the yearly Police Unity Tour, a 300-mile bike ride from New Jersey to Washington, DC to honor police officers killed in the line of duty.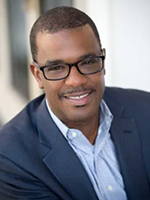 Troy Brown was appointed as City Manager for the City of Moorpark in 2018. Brown has over 25 years of public sector experience that began in the City of Santa Clarita, CA. He has served as assistant to the city manager for the cities
of Riverside and Elk Grove, assistant city manager for the City of Livermore, and city manager for the City of Tracy.
Brown is the chief executive officer of a municipal corporation of 56 employees, an annual operating and capital budget of approximately $48 million, and a city population of 37,000 residents. Appointed by the Mayor and City Council, Brown is responsible for improving the community's public infrastructure and enhancing quality of life for residents. Throughout his municipal career he has appointed executive leadership, reorganized City departments, oversaw construction of numerous capital improvement projects, enhanced transparency and elevated the professionalism of local government.
Brown has served on numerous community organizations and policy committees with the League of California Cities. In addition, Brown has served a west coast regional vice president for the International City/County Management Association (ICMA) and was recently selected by the ICMA Board as the associations President-Elect. Mr. Brown has also served as a director of the VantageTrust Co, an investment company that provides for the commingled investment of $50 billion in assets of retirement plans administered by ICMA-Retirement Corporation.
Brown has a bachelor's degree in political science from California State University, Northridge and a master's of public administration from California State University, San Bernardino. He is married to his wife Toni and has two children, Kenneth and Ally. In his downtime he enjoys boating, traveling and is an avid golfer.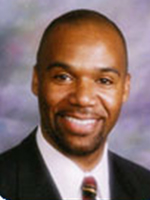 Artie Fields has been the City Manager for the City of Inglewood since July 2011.
Fields served as City Manager for the City of Salinas from July 2008 to July 2011. Almost immediately after coming to the City of Salinas, Fields was tasked with the responsibility of balancing a $13 million budget shortfall resulting from a nationwide recession. Despite these fiscal challenges, Fields successfully implemented a major reorganization and several streamlining initiatives. Fields' support of economic development initiatives in the City contributed to the development of the Salinas Agricultural Industrial Center and to the approval of an Exclusive Negotiating Rights Agreement for a long-awaited mixed use development in Old Town Salinas. Fields was instrumental in securing millions of dollars in federal and State grants for programs and capital improvements, including $3.5 million for the Industrial Wastewater Treatment Plant and an unprecedented amount of law enforcement funding and support at the federal and State level.
Fields served as the Assistant City Manager for the City of West Covina from November 1998 to July 2008. During this period he was responsible assisting with general management of the City, overseeing the local cable TV programming and public relations functions, as well as, and providing support to the City Council on all policy matters. Fields also served as Interim Finance Director, Interim Human Resources Director, and Interim Community Services Director during his tenure in West Covina.
Throughout his career, Fields has become known for his ability to work with a variety of nonprofit, community based, and business groups to solve problems and address issues in the community and City organization. He has also worked extensively on programs involving youth services, community relations, legislative functions, budgeting, and served in leadership roles with numerous special task forces and staff development programs.
Fields started his career in 1986, working with municipal governments throughout California. In addition to the aforementioned cities, Mr. Fields has worked for the cities of Beverly Hills, Manhattan Beach, Pasadena, Pomona, and San Leandro. In 2002 he was awarded the John H. Nail Memorial Award, presented annually to an outstanding municipal assistant who has contributed significantly to his/her city government and the advancement of the community as a whole.
Fields is a current member of the International City Manager's Association (ICMA), the National Forum for Black Public Administrators, and a Life Member of San Gabriel Valley NAACP. He holds a Bachelor Degree in Psychology and a Master Degree in Public Administration from the University of Southern California. He is a San Gabriel Valley native having grown up in La Puente. He currently resides in Los Angeles.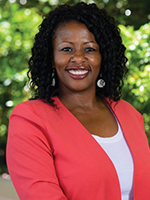 Ingrid Hardy has a deep passion and enthusiasm for public service, organizational leadership, & public administration. She is known for her authenticity and ability to connect with others. Ingrid is dedicated to mentoring, guiding, and developing staff and emerging leaders at all stages of their career and advocating for local government as a highly desirable and respectable profession.
Ingrid's diverse background includes positions in Administrative Services, City Manager's Office, Public Works, Library, Cultural Arts, and Community Services. She has worked for four municipalities including Los Angeles, Santa Clarita, Oxnard, and Thousand Oaks where she currently serves as the Assistant City Manager.
Ingrid holds a Bachelor's degree in Sociology with an emphasis on education from the University of California at Berkeley, and an Masters of Public Administration with distinction from California State University at Northridge. Ingrid is a former advisory council member of the Pepperdine University School of Public Policy Davenport Institute for Public Engagement, served on League of California Cities Policy Committee on Housing, Community, and Economic Development, as well as the Policy Committee on Community Services. Ingrid has also served as an Executive Board Member and Regional Board Member for the Municipal Management Association of Southern California.