Smart Cities for Dummies Webinar with Dr. Jonathan Reichental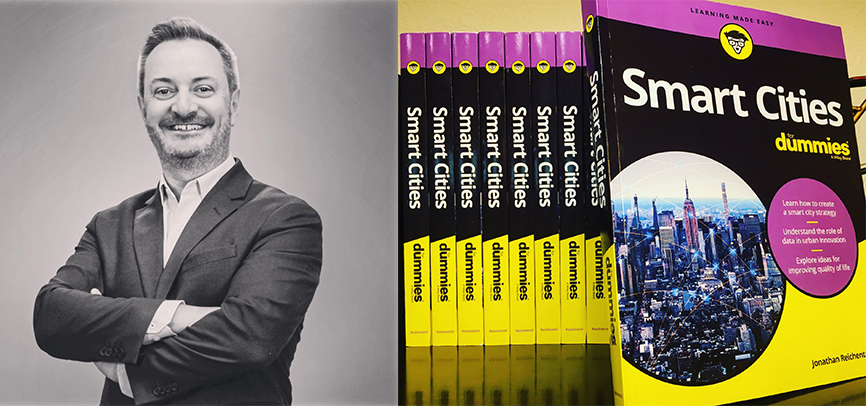 Event Details
Thursday August 20, 2020 and Thursday, August 27, 2020
10:00 AM PT / 1:00 PM ET
Online Zoom Webinar


For more information about this event, please email sppevents@pepperdine.edu, or call 310.506.7490.
Across the country and around the world the "Smart City" revolution has been underway for several years, but the use of technology by municipal leaders to make their governments more efficient and responsive still has a long way to go. Join one of America's leading thinkers on the deployment of tech by our local governments, Dr. Jonathan Reichental, CEO of Human Future and former CIO for the City of Palo Alto, as we explore these concepts featured in his new bestselling book, Smart Cities for Dummies.
In this two-session interactive webinar, Reichental will argue that developing and leading a smart city is both art and science, demanding not only an understanding of the available and future tech tools, but also a leadership mindset that can encourage innovation in environments not known for experimentation. Whether you're a current public leader or a student, you'll learn and be inspired by Reichental's message about the past, present, and future of cities.
The Past and Future of Smart Communities—Smart Cities: From Rome to Today
Thursday, August 20
It's Not Just Tech: Creating a Culture of Innovation in Your Community
How It Fits Together: Important Tech Trends in Local Government and a View of the Future
Considering a Career in the Smart Community Revolution
Thursday, August 27
From Private Sector Tech to GovTech: How I Got Started in Smart Communities
Smart Communities Opportunities for Technologists
Smart Communities Opportunities for Non-Techies
The Tech Every Public Leader Needs to Know