2017 Citizens' Initiative Review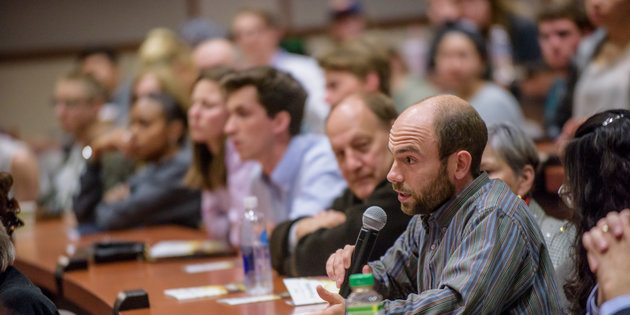 Event Details
March 5, 2017, 10:30 am
through March 7, 2017, 5 pm
Villa Graziadio
Drescher Graduate Campus
Pepperdine Unviersity
24255 Pacific Coast Highway
Malibu, California
The Pepperdine School of Public Policy and the Davenport Institute for Public Engagement and Civic Leadership will partner with Healthy Democracy on a project to demonstrate the power of deliberation in our California Initiative Process.
The Citizens' Initiative Review (CIR) Demonstration Project brings Californians together to provide clear, useful, trustworthy evaluations of ballot measures. A panel of 18-24 voters from California universities will hear directly from a ballot measure's supporters and opponents as well as independent experts. During the process, panelists will deliberate on what they've learned in order to fairly evaluate the measure. At the conclusion of the Review, the panel will present its findings in a 'Citizens' Statement.'
Participating students will receive a $100 amazon gift card in compensation for their time, will be provided meals, and will be reimbursed for travel expenses.
If you would like to observe the process or would like to find out more about the process, please email Taylor Palmer.