Friendship, Faith, and War
2016 Charles and Rosemary Licata Lecture
Event Details
Dr. Joseph Loconte
Associate Professor of History
The King's College, New York

Wednesday, March 9, 2016
6 PM
Reception to follow
Wilburn Auditorium
Drescher Graduate Campus, Pepperdine University
Malibu, California
At the intersection of art, faith, and bloody conflict stand two men—two friends: C.S. Lewis and J.R.R. Tolkien. Drawing on his new book, A Hobbit, a Wardrobe, and a Great War, historian Dr. Joseph Loconte will tell the incredible, true story of two artists, whose works were shaped by war, faith, and friendship. It is difficult to think of two Christian artists who have had a greater impact on our culture than Lewis and Tolkien, and in this year's Licata Lecture, Loconte will delve into the roles their faith and the experience in war played in creation of their literature.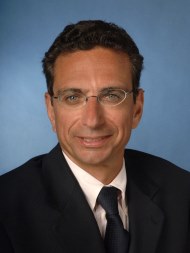 Dr. Joseph Loconte is an associate professor of history at The King's College in New York City, where he teaches Western Civilization and American foreign policy. He previously served as a Distinguished Visiting Professor at the School of Public Policy at Pepperdine University, where he taught on religion and public policy. He was a Senior Fellow at the Ethics and Public Policy Center in Washington, D.C., and from 1999 to 2006, he held the first chair in religion as the William E. Simon Fellow at the Heritage Foundation.
The Charles and Rosemary Licata Lecture Series was established through an endowment for the School of Public Policy by benefactors Charles and Rosemary Licata, the Licata Lecture Series unites students, alumni, and community leaders with leading academics and practitioners shaping policy matters in the new century.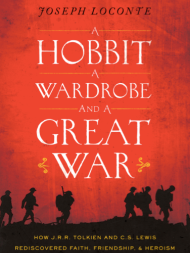 Copies of A Hobbit, a Wardrobe, and a Great War will be available for purchase at the Drescher Graduate Campus bookstore. Dr. Loconte will be signing copies immediately following the lecture.