An Evening Conversation with Joe Loconte
Tuesday, June 30, 2015
6:30-8:30 p.m.
The National Press Club
Washington, D.C.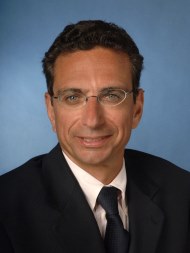 In partnership with the Trinity Forum, the School of Public Policy will be hosting an Evening Conversation with author and academic, Joe Loconte, as part of the "The Moral Sense in Politics and Policy" lecture series, which brings distinguished scholars, writers, and practitioners to discuss topics pertaining to faith and the public square.
Loconte will be speaking on, "A Hobbit, A Wardrobe, and A Great War: How World War 1 Inspired J.R.R. Tolkien and C.S. Lewis to Recover Heroism, Friendship, and Faith for the Modern Age."
Loconte is an associate professor of history at The King's College in New York City, where he teaches Western Civilization and American Foreign Policy. He previously served as a Distinguished Visiting Professor at the School of Public Policy at Pepperdine University.
Loconte's insights and commentary on religion and democracy, human right, and international religious freedom appear frequently in the nation's leading media outlets, including the New York Times, the Wall Street Journal, the Washington Post, and National Public Radio. He is also a regular contributor to the London-based Standpoint Magazine and Italy's La Stampa.
Joe is the author of The Searchers: A Question for Faith in the Valley of Doubt and God, Locke, and Liberty: The Struggle for Religious Freedom in the West. He is also a Trinity Forum Senior Fellow.
View our past Evening Conversations with the Trinity Forum.