Social Planning Limits: F.A. Hayek Contributions to Modern Public Policy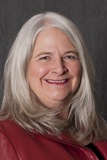 Roberta Herzberg, Phd
Associate Professor of Public Policy
Utah State University

Wednesday, March 27, 2013
Wilburn Auditorium
Pepperdine University
Malibu, California

No 20th Century scholar shaped the debate about the relationship between society and the individual more than Nobelist F. A. Hayek, as he warned against the dangers of social planning and state action. From his popular work Road to Serfdom, to the political theory of his Constitution of Liberty and the synthesis in his later work, Law, Legislation and Liberty, we observe an intellectual realization of the limits of government planners to design economic policies consistent with the human liberty essential to democratic society. Herzberg will explore Hayek's understanding of the relationship between society and the individual to explore how human motives and thought processes simultaneously shape and are constrained by society and its traditions. She will consider how Hayek employs an evolutionary logic to explain these relationships and the role he suggests freedom and information play in creating a balance between social and individual interests. Herzberg will also evaluate the level of policy design Hayek believes possible in a free society to explore the limits of planning.
Roberta Herzberg is an associate professor of political science at Utah State University with a focus and specialization in health care policy. She received her PhD from Washington University in St. Louis, where she studied Rational Choice Theory and American institutions.
She spent her early career in the Political Science Department at Indiana University where she was an active member of the Ostrom Workshop in Political Theory and Policy Analysis. She had the privilege of team teaching and collaborating with Lin and Vincent Ostrom for many years as they developed their unique graduate training and research program in institutional analysis. This experience instilled an appreciation for cross disciplinary and multi-level analysis of core questions of political economy that continues to shape her approach to policy questions today.
Herzberg has been the principal investigator on a number of academic, state, and federal grants that examine policy and individual incentives. She is active in the policy process and serves on several state policy committees including the Utah Health Policy Commission, the Small Employer Health Benefits Group, the Medical Education Council, and the Health Advisory Council, where she is currently vice chair. She was recently appointed as a Senior Research Fellow with The Fraser Institute of British Columbia for her expertise on health care policy in the U.S.
Herzberg is an active participant in the important ongoing debate on liberty and the role of government in individuals' lives facilitated by Liberty Fund, Inc.; Institute for Humane Studies; and the Mercatus Center. She regularly leads a week-long seminar on the contributions of Hayek for junior faculty members in political science, economics, philosophy, and history to explore questions similar to those considered in her scheduled lecture.
This lecture is sponsored by the Charles G. Koch Charitable Foundation and is a continuation of the School of Public Policy's 2012 celebration event in recognition of the 100th anniversary of Milton Friedman's birth, celebrated by Professor Gordon Lloyd.